Performance and Economy? YES!
Oliver from the YouTube channel Ooman recently posted a video reviewing his fuel economy data with his Banks Ram-Air Intake, Derringer and PedalMonster installed. The results were taken from a trip where he drove his 2019 Ford F-450 6.7L unloaded running with no regen occurring, and it really impressed him. So much so that he sees monetary savings coming in from the purchase in the near future.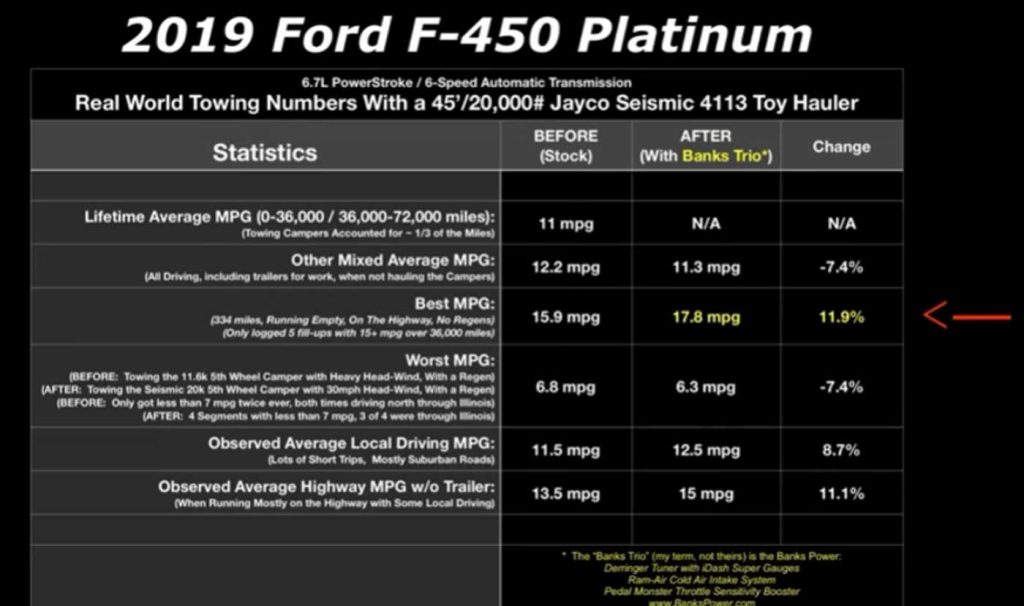 Take a look at the video and see what Banks did for his truck… and his wallet.