Banks Monster-Ram for RAM 6.7L wins in CFM and MAF
The new Banks Monster-Ram Gen 2 isn't just the only 50-state emissions compliant high-performance intake manifold for all RAM 6.7L Cummins pickups, but it's also the winner of the most important competition: Mass Air Flow!
0:00 Intro
0:42 Engine overview
2:49 Measuring engine airflow
4:23 Liberating horsepower
5:56 Following the airflow
8:15 Monster-Ram explained
10:38 All competitors tested
12:55 Eliminating restrictions
14:07 Mass Airflow comparison
20:00 Airflow victory
22:00 Additional advantages
"Guys have been rating airflow using CFM since the dawn of time," explains Gale Banks in his latest video. "Engines back then weren't supercharged, and they weren't turbocharged. They were naturally aspirated. So, CFM worked for measuring engine efficiency. But once you start supercharging or turbocharging them, you run into a problem."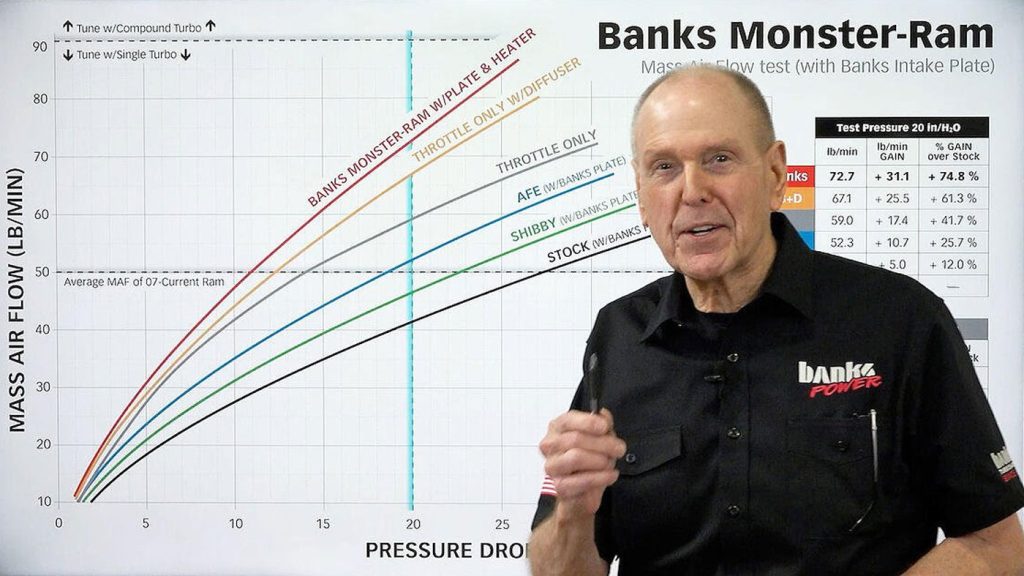 Gale explains why CFM is not a constant and therefore not a good measure of performance. What is a good measure? Mass Air Flow. CFM only tells you the volume of space the air takes up, it doesn't tell you about its mass. The heavier or denser the air is in a given space, the more oxygen it will contain. That's why knowing mass is so important. And, when it comes to Mass Air Flow, the new Monster-Ram Gen 2 reigns supreme. Watch Gale's latest video for a detailed and fascinating explanation.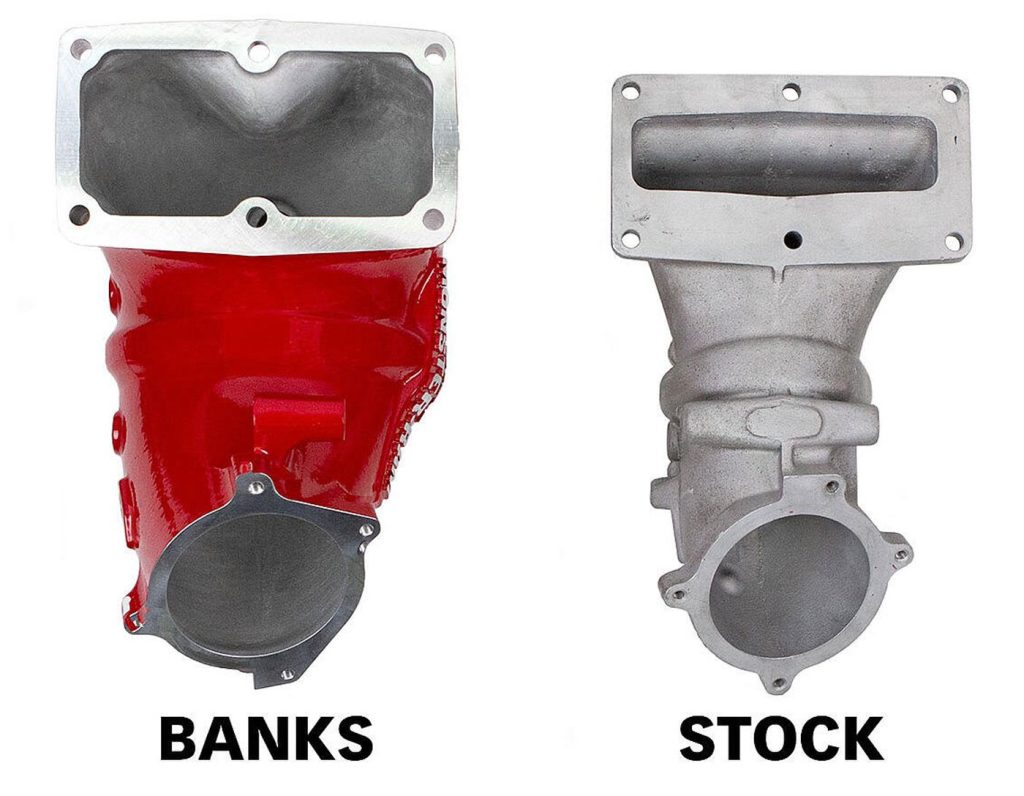 See what RAM 6.7L owners have to say about the new Banks Monster-Ram intake manifold and get one for your RAM. Then learn more about air density – what it is and why it's important.
Monster-Ram for 2007.5-2012 RAM 6.7L
Monster-Ram for 2013-2018 RAM 6.7L
Monster-Ram for 2019+ RAM 6.7L