LokJaw visits the new DMAX plant in Ohio. Our supercharged Duramax-powered Chevy pickup made a surprise visit to the new Brookville, Ohio factory. We were honored to be invited to DMAX Ltd.'s family day open house this past Sunday. It was the first time many Moraine-based DMAX employees and their families stepped into the new highly automated Brookville location. Montgomery County officials were also on hand to tour the state-of-the-art facility.
As you may know, Banks D866T engines are assembled on the production line at DMAX. These 6.6L turbo diesel engines power the U.S. Army's Joint Light Tactical Vehicles (JLTVs).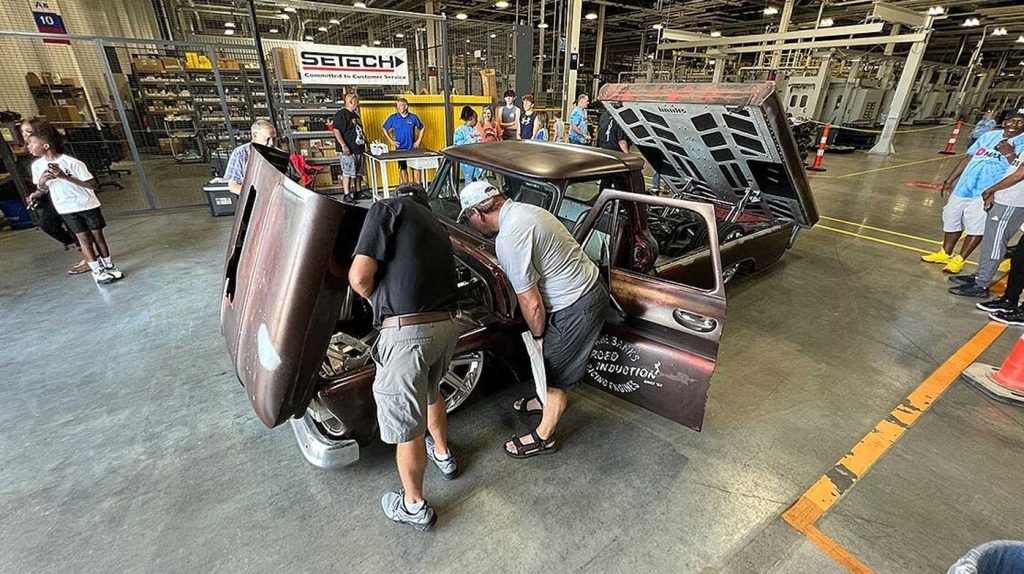 Many DMAX employees are so proud of the engine program, they can be seen wearing Banks shirts throughout the factory on any given workday. Imagine us touring the plant, seeing 2023 L5P engines assembled by DMAX staff wearing Banks shirts. "Proud" doesn't even come close to describing how we felt.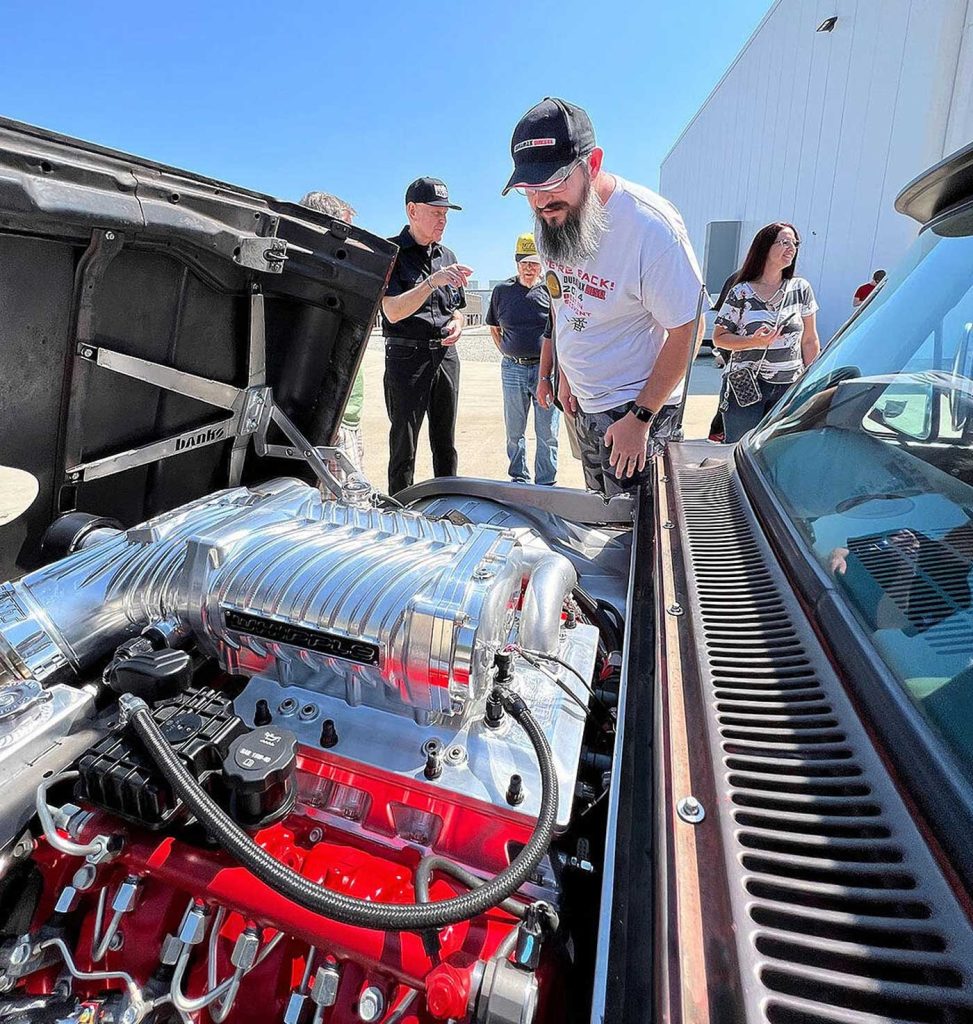 We found it fitting that LokJaw visits the engine's birthplace.