Andrew, known to his viewers as Repair Geek, has made quite a series on how he's enhancing his '01 Ford Mustang and prepping it for a cross-country honeymoon trip with his soon-to-be bride. Surprisingly, the journey was his fiancee's idea. The trip would include sightseeing, culminating in a track day at California's infamous Laguna Seca raceway. This 6,500-mile, roughly 3-week trip, needs to go off without a hitch.
Andrew is doing his best to monitor all areas of the car. Even with the new upgrades, the car is not always reliable. "I'm doing everything in my power to make sure that I'm not going to have any issues along the way, and if something does go sideways, my iDash DataMonster will be the first to know!"
Andrew goes on to point out the shortcomings of the stock instrument cluster. "Ford during this generation was hysterically bad about sharing vehicle information with the driver. Example: Ford used an oil pressure switch. When the oil pressure switch sees more than 6 psi, the needle goes to the middle. That's the extent of what it tells you.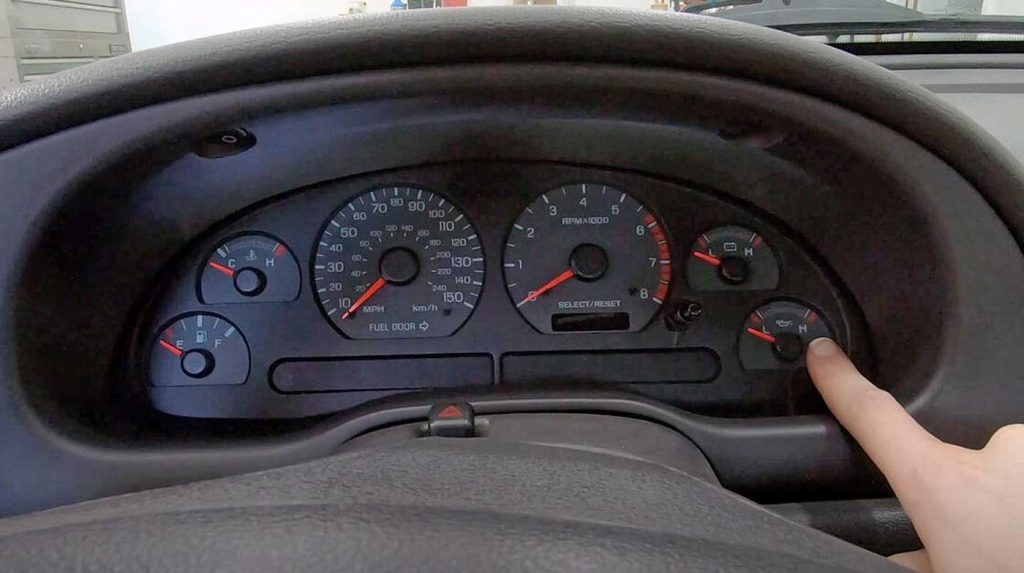 When you're going on a 6,500-mile road trip and a track day you need information." This is where the Banks iDash DataMonster more than makes up for Ford's inequities.
The Mustang is an older pre-CAN BUS vehicle and doesn't broadcast the important data Andrew is used to seeing in his more modern cars. Adding two Banks 4-Channel Analog modules with appropriate sensors, the missing data is now available to the iDash.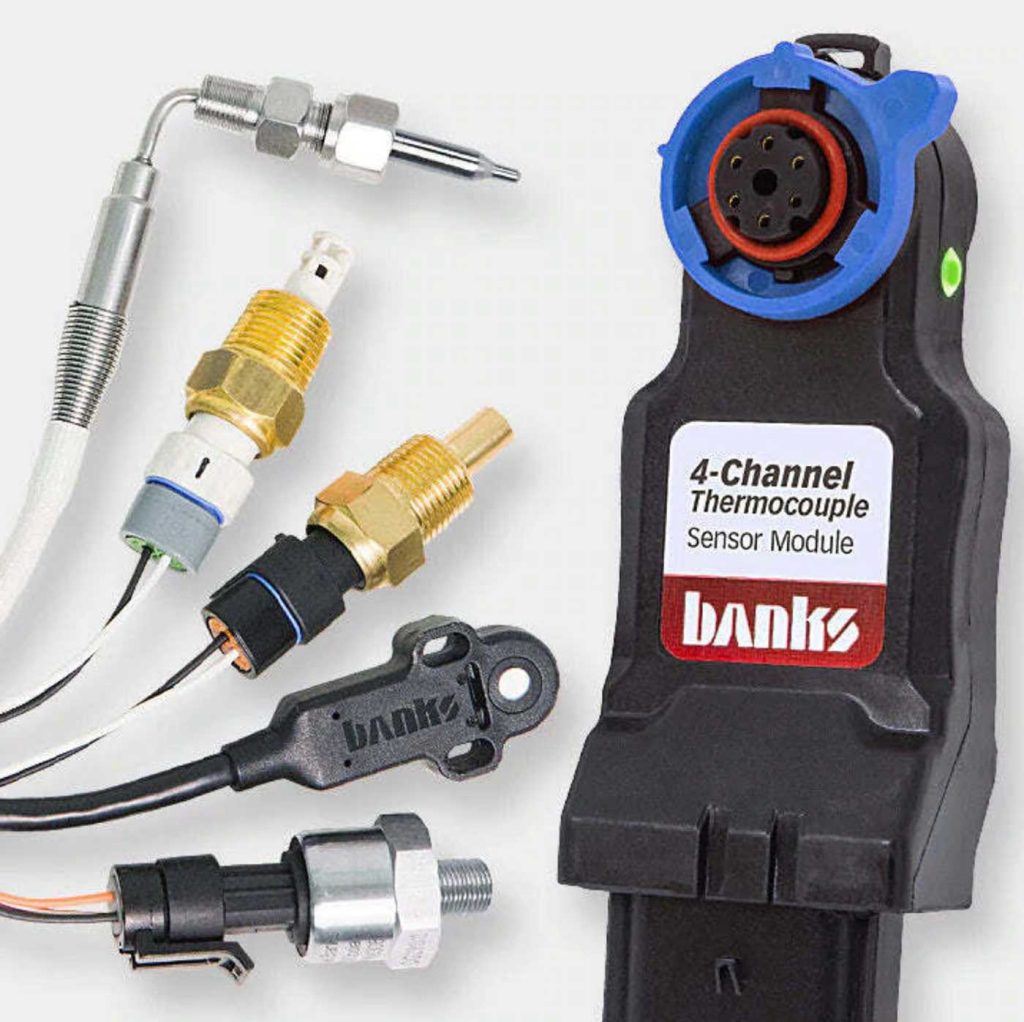 Andrew shows what sensors he's equipped the car with. Now the iDash accurately displays oil pressure in and out, oil temp in and out, coolant temp, transmission temp, and rear differential fluid temp. To complete the full suite of sensors, in the Mustang's grill Andrew installed an AirMouse Ambient Air Density Sensor. "This is a full weather station," says Andrew. "This thing will sense temperature and humidity, and it calculates ambient air density, dew point, altitude density, and more. The iDash can then take that information and produce additional parameters that you're able to view."
Andrew expertly explains his gauge layouts, the alerts he's set, and DataMonster's powerful data logging capabilities using the free datalogviewer.com. "You can analyze everything about your data logs. Example: If I take the car on the track and see differential temps climb, I will know when and why it happened. By using the data it could save you money from making unnecessary mods." Having this data keeps Andrew well informed and provides peace of mind for his journey across America.