Hey, Eco Boost Owners, my guys are getting clever and I'm loving it!
I was nosing around my EE department over the weekend, all by myself, and I came across this. It appears to be the Lab View driven programmer and tester for a new Eco Boost family of tuners code-named "Derringer"…it's a hideout device that fits inline and requires no reflash of your ECM.
It senses new things, makes more refined decisions, and uses our Active Safety, fail-safe system. The surprise is…the Derringer project is further along than I thought!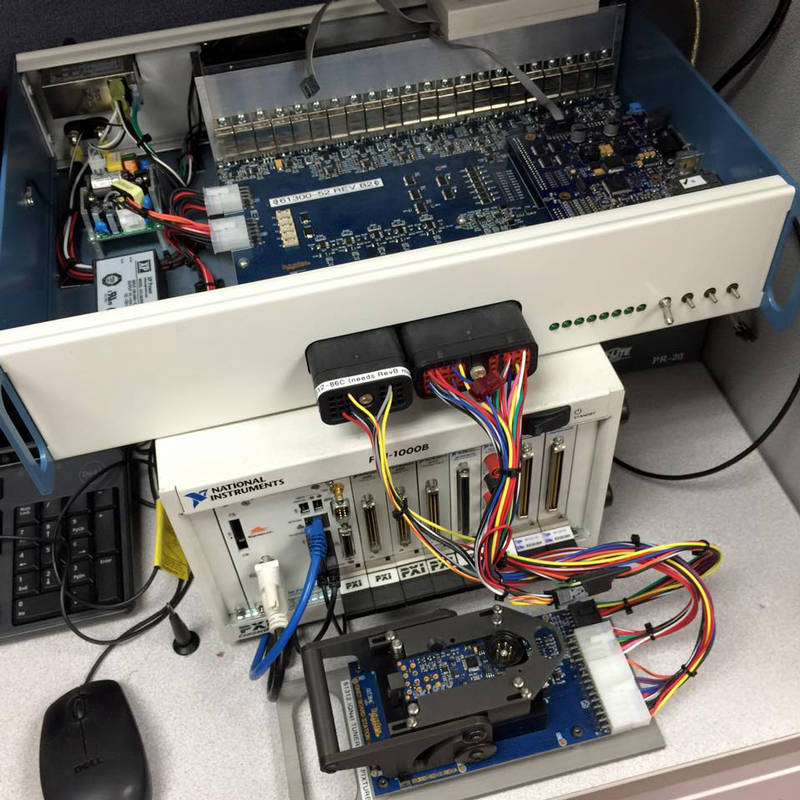 Maybe I'm revealing my inner Nerd but the Derringer is going to kick ass! The circuit board is in the anodized billet fixture on the bench, in front of the test rig. Yes, the crew at Banks designs and CNC machines our own aluminum billet electronic test fixtures…we hot rod Everything!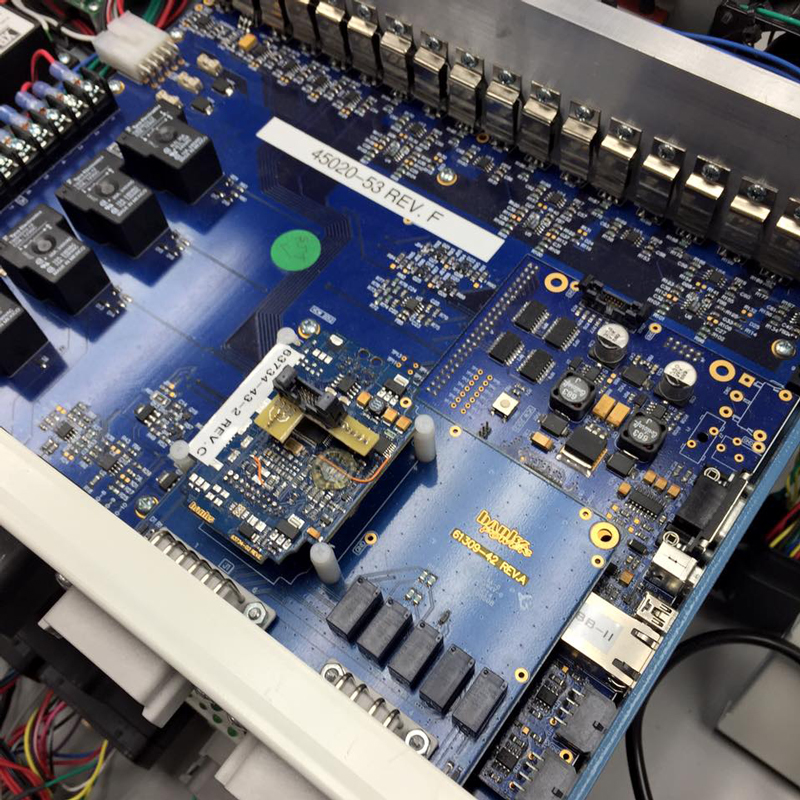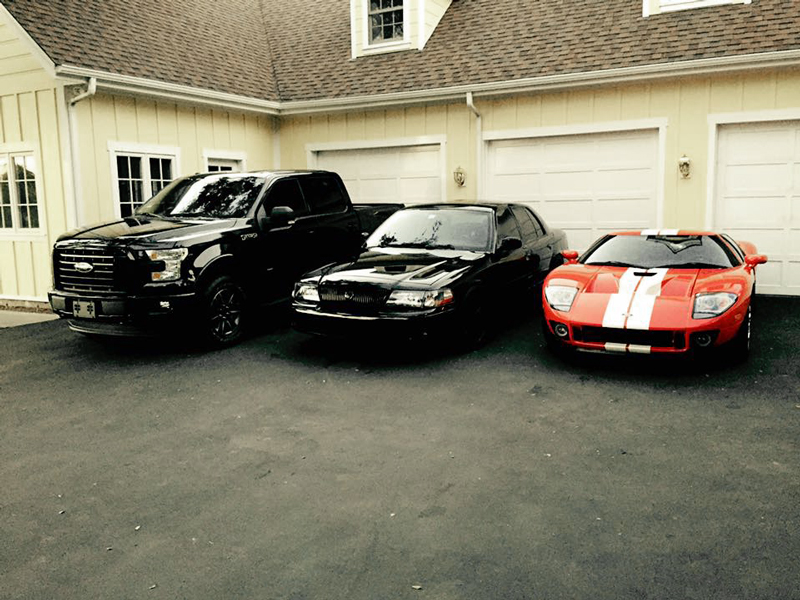 I've been turbocharging since the '60s and I've been a Geek since the '50s but it still turns me on to see my name on a circuit board…that we designed! Especially when the prime intent is to make horsepower.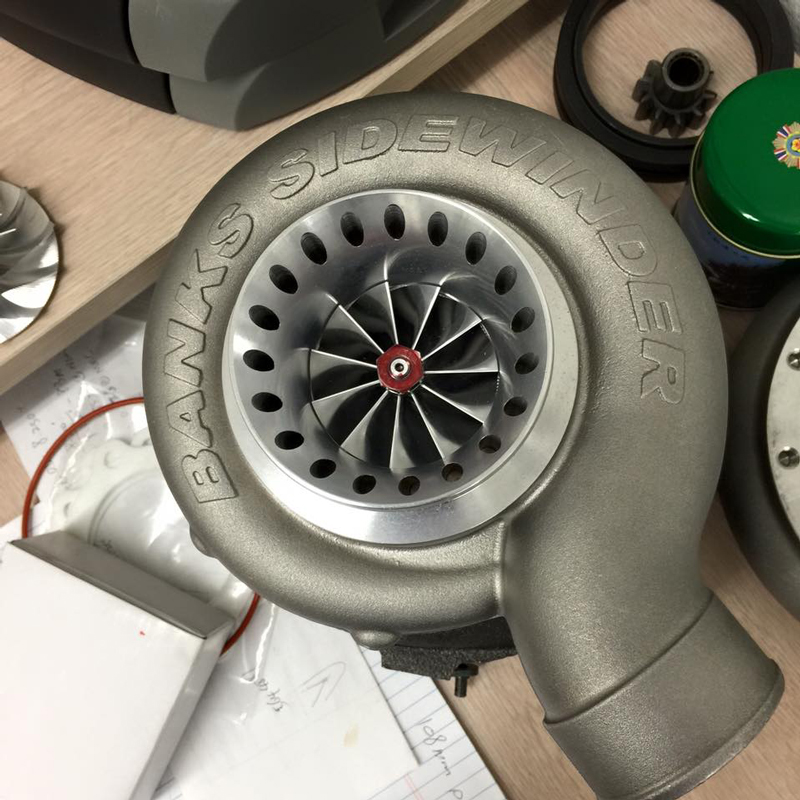 First article billet compressor and housing in our new Centerline Series symmetrical turbochargers, you are going to see a lot of these!