Gale's Videos Seal The Deal
Christopher already had a taste of just how Banks products woke up his early 7.3L Ford with a Sidewinder Turbo System. So, when the Northwest Indiana resident bought a 2016 Ford F350 6.7L Power Stroke he knew he'd be shopping for parts. "I watched all of Gale's videos. So, I knew I'd be buying Banks again. My truck is used and had some higher miles on it, but I didn't really want it to stay stock.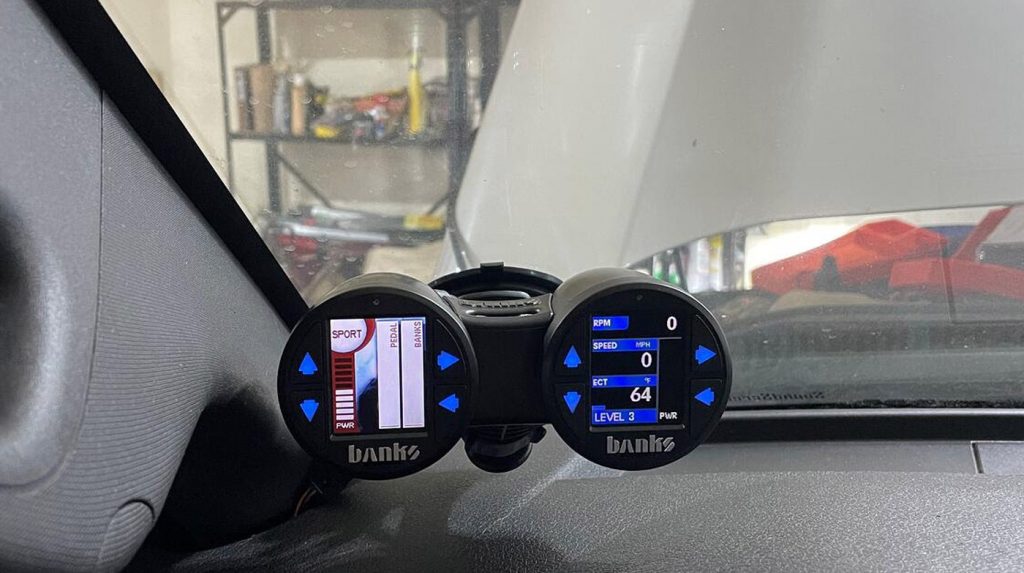 Christopher ended up buying the Ram-Air Intake, Derringer tuner, AirMouse, PedalMonster throttle booster, Ram-Air Intake, Ram-Air Differential Cover, two iDash DataMonsters, and one iDash SuperGauge. "I had everything installed, the gauges lit up, and I took my wife along for the test drive. She asked me what was up with all of the gauges, then I stepped on the gas and we both were pinned to our seats."
Although Christopher does what he calls "light towing" with his truck by towing his trailer and his wife's horses, he knows he has more power on tap for heavier towing. He'll just have to keep his foot light on the throttle so he doesn't spook the horses.