Curt's Auto Repair is a family-owned and operated business that started its life in 1988. Run out of the driveway of a carport, Curt Rock built up quite a clientele of satisfied customers working on vehicles in his spare time while working as a fleet mechanic during the day.
When the company that he worked for folded, Curt realized he had enough customers to do it full time, so he moved out of his driveway. He rented a small place that was part of a larger complex on the outside of town to keep the costs lower. Unfortunately, that building was rather old and the aged wiring caused a fire that destroyed the entire complex. Due to local county snafus, Curt was unable to rebuild in that location. They were able to make a mad dash to a new 4,500 sq. ft. location in central Phoenix with 9 bays. Quite a jump from the humble beginnings of a carport.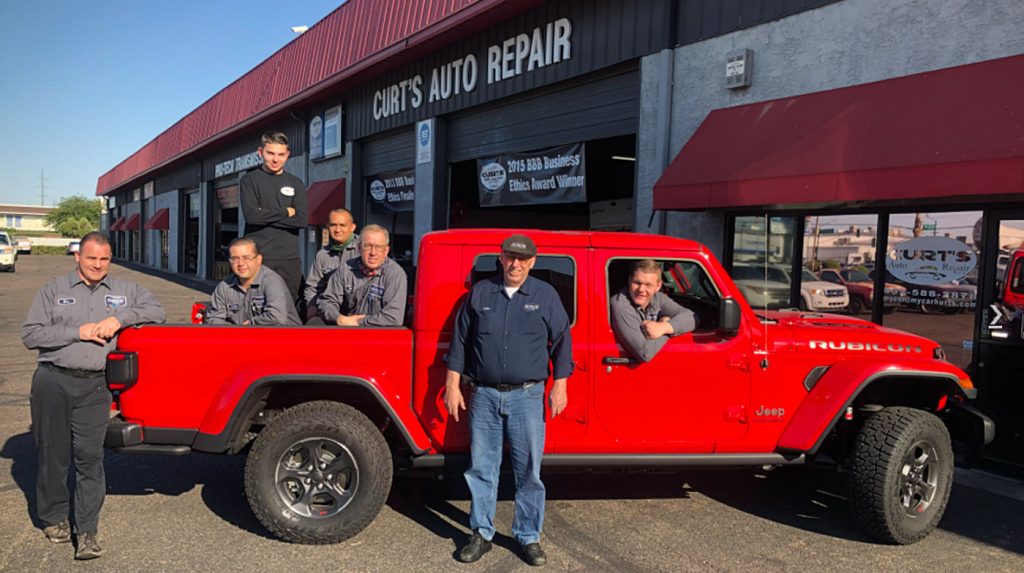 True to being a family-owned business, Eric Newton and his sister-in-law Anna make sure the day to day operations run smoothly, while father-in-law Curt is still involved overseeing the entire business. "When we say family owned and operated we mean it!" says Eric. "My kids are actually working here now. All but three or four of the people here are related somehow. Cousins, nephews… Curt comes from a family of 8 kids, so he has lot of extended family." Curt's Auto Repair can do relatively anything a customer is looking for their vehicle. "If you want us to service your car we'll do it, and if you want us to radical your ride… we can do that too. We are everything but paint."
Everyone at Curt's Auto Repair extends the family feeling to their customers, ensuring that the job is done right and at a fair price.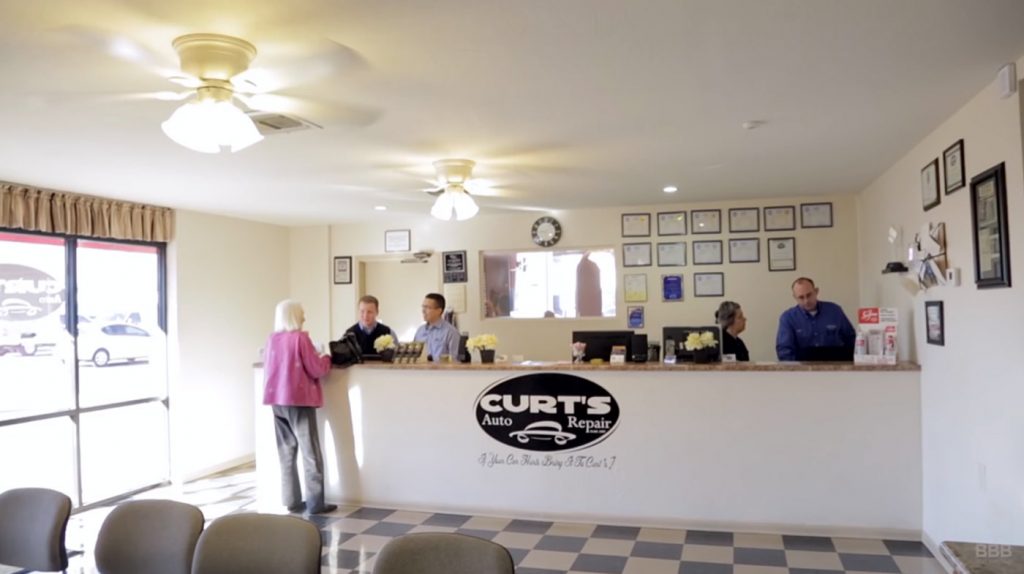 Curt's Auto Repair
2222 W. Bell Rd.
Phoenix, AZ 85023
(602) 588-2878
mycarhurts.com