Formula SAE at Michigan International Speedway
Formula SAE competition is going on out at Michigan International Speedway – NASCAR and we are rooting for Team Cal Poly Pomona! Okay, maybe we are a bit biased because one of our guys is on the team!
From Prof. Clifford M. Stover, P.E.,
California State Polytechnic University, Pomona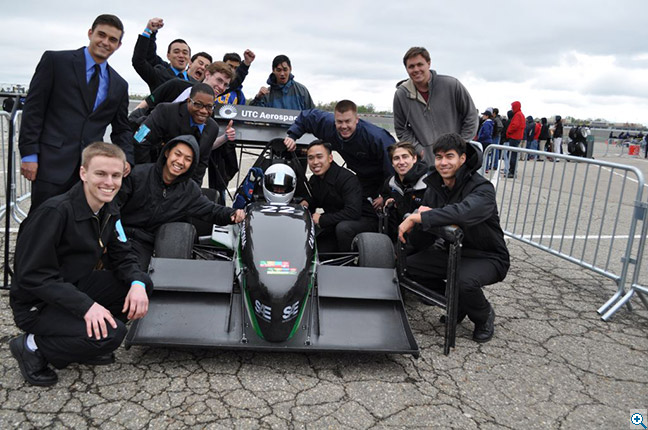 May 15, 2014
Michigan International Speedway
Our Cal Poly team passed all final tech requirements, presented in both cost and design, and are all ready for the start of dynamic events tomorrow.
On lineup for the final tech queue, braking, our starter seized, burned, and killed the engine. The students pushed the car back to the pits, pulled the side of the motor, installed a spare starter, and were out on track and completed the braking with an hour to spare.
No one has had much sleep, but it doesn't seem to affect "kids" much as they are running in overdrive. Personally, I don't remember having that much energy.
Complete event info can be found at: http://students.sae.org/cds/formulaseries/fsae/
Thanks to all for the support, our engineering students could not do these great projects without our sponsors, the College, and the University.