Derringer Tuner Helps Pull the Grade
Steven lives at 5,174 feet above Los Angeles in a small mountain town. The avid off-roader uses his Duramax-powered 2021 GMC Sierra Denali to tow a 45 ft 18,000 lb fifth-wheel trailer back and forth to Northern California where he owns a flourishing tech business. As those who live at high elevations know, low air density takes its toll on performance. Steve did his homework and arrived at Banks Derringer Tuner to add the power and safety he demanded.
In the 2020-23 Duramax-powered 2500/3500 trucks, Derringer adds an impressive +81 hp and +144 lb-ft of torque that you can feel. Sure, the seat-of-your-pants feels nice, but where the tuner really shines is towing steep grades. It gives you the power to pull a gear without downshifting. And, Derringer is the only tuner that can compensate for altitude!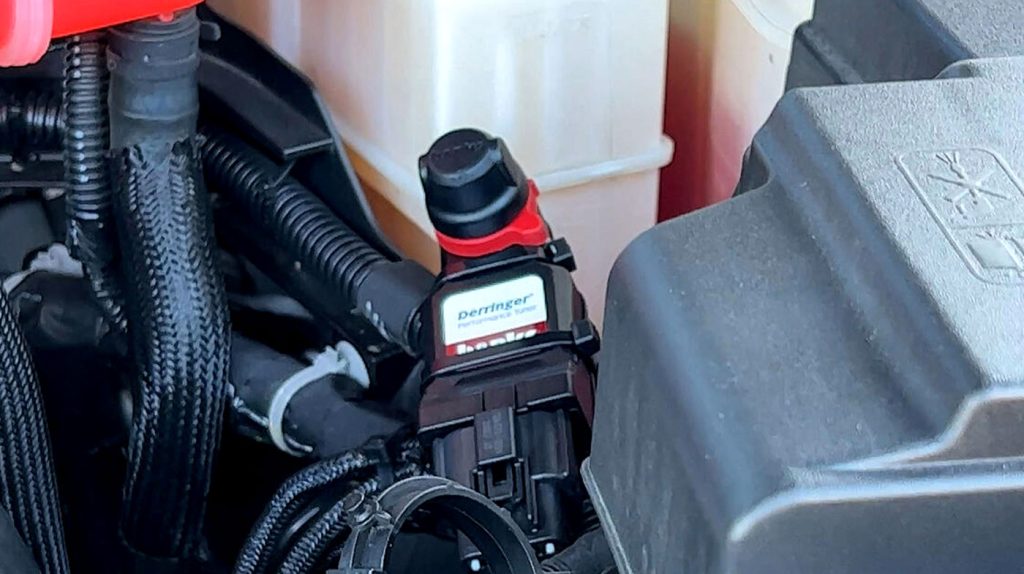 Meanwhile, Derringer's powerful microprocessor monitors dozens of factory sensors to ensure that temps and pressures stay within factory safe limits. If anything should exceed preset factory limits, Derringer seamlessly withdraws its added power, mimicking your truck's built-in safety systems. Derringer tuners provide the power you want, with the safety you demand. They're available for Duramax 6.6L, Ford 6.7L, RAM 3.0L, and Jeep 3.0L.