A number of large crates have been delivered with the latest versions of the most popular light truck diesel engines from each of the major manufacturers.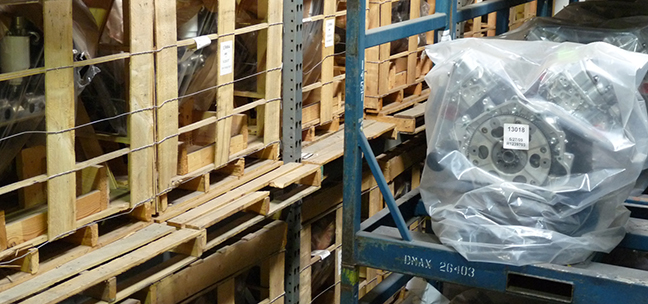 The Banks Race Shop (actual given name: "Advanced Concept Engineering") is restless again … In the last few days a number of large crates have been delivered and quickly opened up revealing "oh …a couple each" of the latest versions of the most popular light truck diesel engines from each of the major manufacturers.
It's a time-honored annual "Rite of Fall" around Banks, a period when almost all of the latest engines for next year's vehicles (and beyond) are gathered in one place to be checked, measured, photographed, and gone over with all manner of engineer's gauges. This yearly ritual is highly critical one aimed at ensuring that Banks will have a compatible product line as the new vehicles that these engines are set to power go into service.
Even though there are usually few annual "styling changes" under the hood (at least in the way that year models are differentiated from the outside) there are quite often subtle (and sometimes not-so-subtle) differences in the engine department from year to year (and sometime in between … which really makes it even more difficult) that affect the way any and all of the aftermarket products produced by Banks Power fit and work. That's why right now, there's at least one each of just about every 2010 light diesel truck engine out there waiting for their turn in the Banks "examination room".
By the way, the very same thing happens on four wheels only just a little bit later on the calendar … New models of each of the most popular light trucks find their way into "North Engineering" (the other end of the building from "ACE") where they too are gone over with a fine-tooth measuring tape, stem to stern and side to side to be sure of a perfect fit for Banks aftermarket products.
Not to be telling tales out of school … but, as it turns out, many manufacturers annually make tiny changes in brackets, hangers and other small chassis parts that could greatly affect the proper installation of Banks Power products. These sometimes are only millimeters-long changes in the location of a component, however if they're not recognized and then incorporated in the new product meant for a specific vehicle, it would be both vexing (for the installer and end user) and costly (for Banks).
Banks has built its business not only on the technical/performance quality of their products, but on the fact that Banks Power products fit right (and first try) in the machines that they're designed to fit. Both ends of that statement speak to the kind of quality product control that Banks exercises over what they build. No one, no matter how good an installer is, they are should ever have to bend, notch, modify, weld, straighten, realign, tear, spindle, or mutilate a Banks component to install it. Quality is the most important part of the package, and fit comes first.
Which brings us right back to the (almost) constant engine and light truck show that everyone working at Banks is treated to on an almost everyday basis. Not only fun to see, but the real foundation of a unique business success that, in 2008, celebrated 50 years in the industry.