2023 RAM Chassis-Cab Monster-Ram Fab
Peak Precision Machining, in Banff, Alberta, Canada, relies on their 2023 RAM 3500 chassis-cab. The crane truck is frequently used to move equipment onto their CNC and milling machines as well as lifting HVAC units, fire pumps, and heavy motors. The last thing they need is for it to be down for repair as a result of grid heater bolt failure. This preventative maintenance led Michael, the shop's HVAC/R Mechanic to purchase a Banks Monster-Ram and modify it to fit.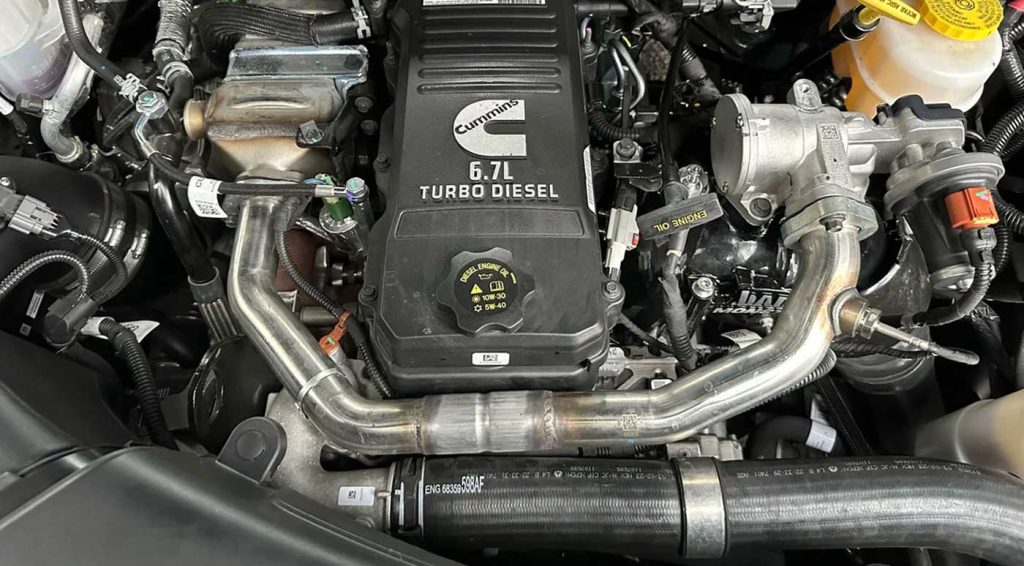 "The only things I needed to do were plug a 1/4" NPT hole on the aluminum base plate as there is no thermocouple on the intake plate of the cab chassis," says Michael. "We also had to cut the EGR tube and tig weld a coupling to increase its length by .375". Did 350km today and the truck is night and day in the low rev range in responsiveness! And, what we really like about the Monster-Ram is that it's clean. Even though we don't have emissions checks up here in Alberta, Banff is a pretty green community so it's nice knowing that the Banks parts are as emissions-friendly as they can be."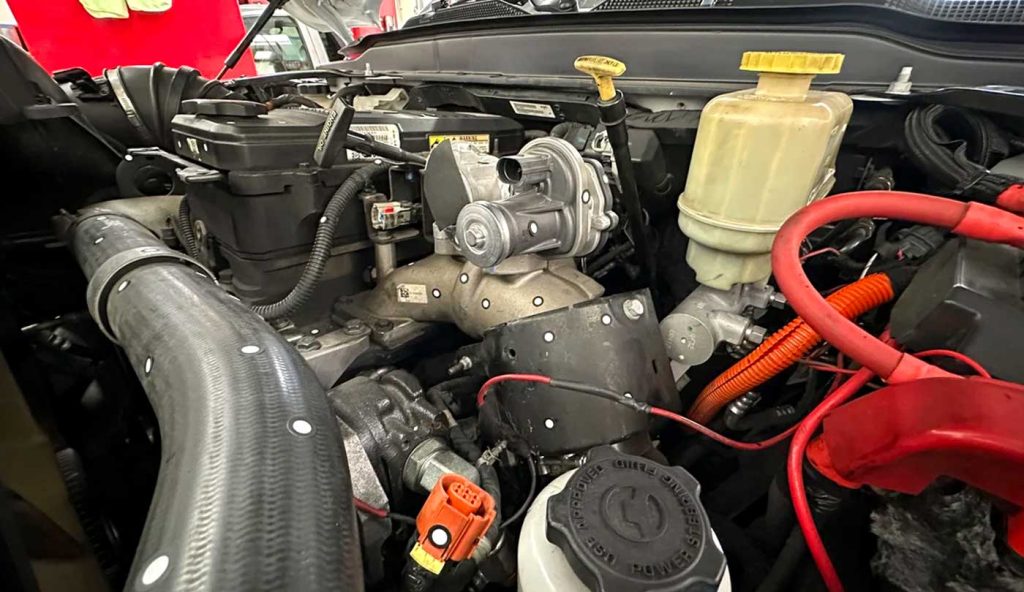 Banks' Mechanical Engineering team is developing a Monster-Ram kit specifically for chassis-cabs so RAM chassis-cab owners won't have to modify their trucks like Michael and others have done. The chassis-cab-specific system will include everything necessary (even thread locker) to make it plug-and-play like all of our Monster-Ram kits. Click below to be notified when the Monster-Ram is available for 2007-2023 RAM 3500/4500/5500 chassis-cabs.