2010: Oshkosh and Banks Take On Baja
Banks Technologies, a division of Gale Banks Engineering and sister to Banks Power, partners with the Oshkosh Extreme Racing by providing support and specially upgraded Duramax-based engines for the team's Light Concept Vehicle (LCV) prototypes. Oshkosh built and entered two of these prototype-packed trucks and ran them in the Baja 1000 to conduct "real world" accelerated wear testing on both vehicle systems, suspension, and engines in the harshest of environments. The "test" also provided another benefit when the vehicle officially became the first hybrid to ever finish the Baja 100 race, proving the powertrain was not only powerful… but also massively capable.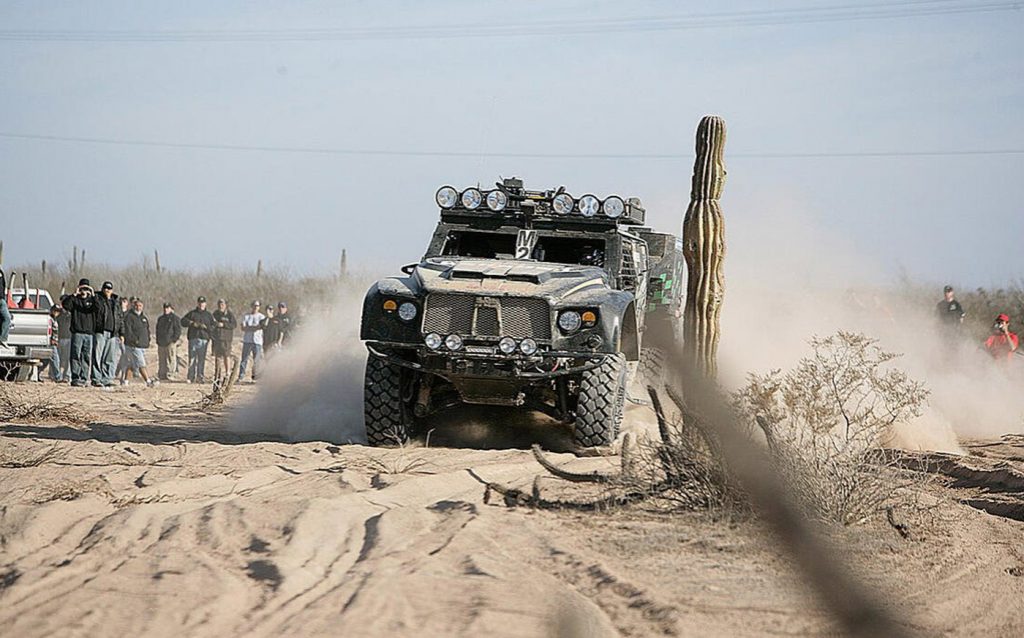 The vehicle, and most of the systems tested, went on to win a head-to-head match against AM General, Lockheed, and McDonnell Douglas to become the U.S. Army's choice for the replacement of the aging Humvee. Today, each and every Oshkosh JLTV is powered by a Banks D866T engine based on the Duramax L5P, which undergo final assembly and test at the Banks campus in Azusa, CA.