Marty Moore was looking for the perfect tow vehicle for the motorhome that he had recently ordered, and while perusing bringatrailer.com he found it: a 1998 Jeep Wrangler with super low miles. Equipped with the venerable 4.0L straight-six and manual transmission, this true gem had only 17k miles on the odometer! 
Originating in Pennsylvania, the Jeep made the journey to California for a new life with Marty. Aside from being a tow vehicle, the Jeep would not be a daily driver, but a beach cruiser.
After a month of ownership, he realized something about his new (old) Jeep. "When I first got the Wrangler I realized it was gutless," said Marty. "I drove it around for a while because it was sitting for so long, and it got a little better but it was still missing the liveliness that I was looking for. Then I started looking around for something to add more power. I'm not going to mod it completely or add huge tires and that kind of stuff, I'm more of an engine guy.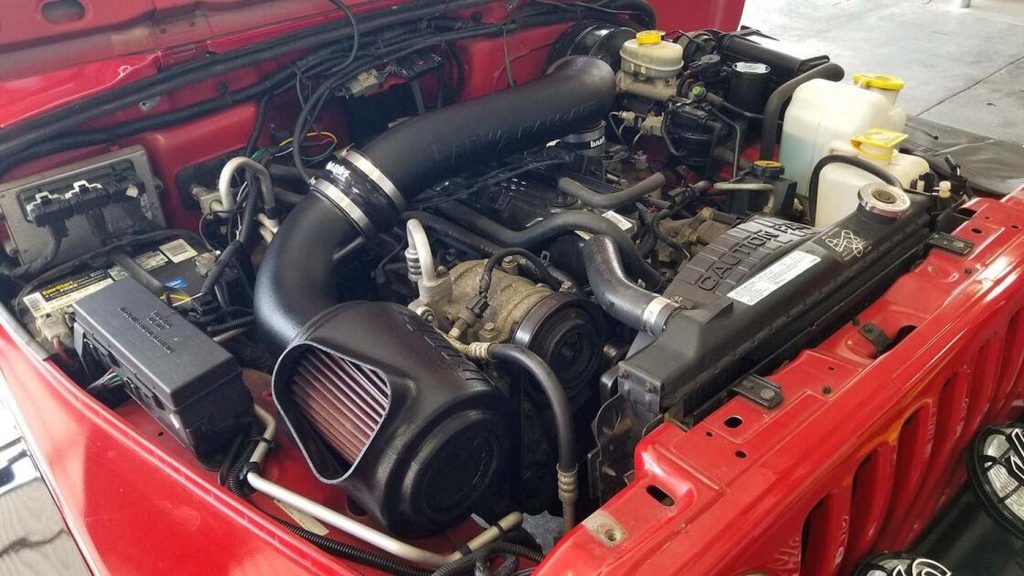 I've always heard about Banks, so I Googled the website saw that they had a completely engineered system. Flash forward a few weeks and here I am at Banks' facility getting a PowerPack bundle installed. I'm going full tilt, with an Automind 2 programmer, a Ram-Air Intake, Revolver Exhaust Header, and a Monster Exhaust. With all that Banks offers and how long they've been around it makes sense that they are the ones that I'd go."