1983 — Banks 6.2L Ram-Tube Turbo Diesel
In 1983, Banks conducted an ahead-of-its-time experiment to move the torque peak in both stock and turbocharged engines. By testing various lengths of manifold runner tubes, Banks was able to prove that the way that air was finessed into the combustion chamber was an important consideration for both performance and economy. Considerable torque gains and fuel economy improvements were observed over the test run which was conducted on the dyno and on the street—in the configuration pictured.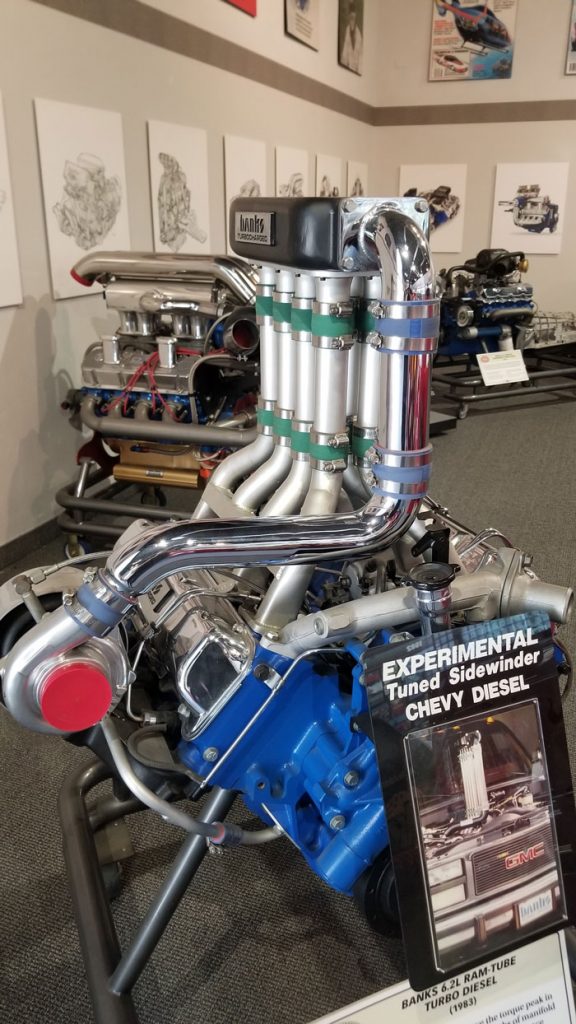 The test vehicle, a 1982 Chevy Suburban running a 6.2-liter diesel engine equipped with a Banks Sidewinder Turbo System, was quite the spectacle driving around the streets of San Gabriel with its hood off sporting a towering intake that protruded like a baby giraffe's neck from the engine bay. Much of this research helped shape the way modern intake manifolds are designed.