New Ram-Air Diff Cover for RAM/GM
Banks proudly announces the latest addition to its line of patented Ram-Air rear differential covers. The new cover fits 14-bolt American Axles found on most 2019+ RAM 2500/3500 and GM 2500/3500 with 11.5″ or 12″ ring gear. The system cools 118% better than stock, takes longer to heat up, and rejects BTUs faster.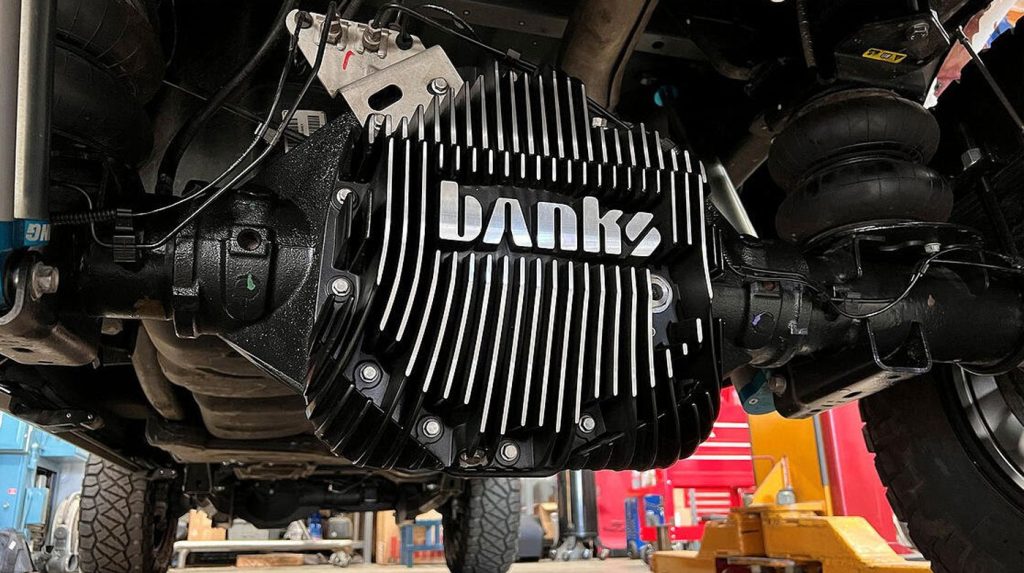 Outside, Ram-Air scoops redirect cool air up and through its long thin heat radiation fins. Inside, directional fluid guides channel lubricant up and over the ring gear to the ring and pinion interface without interruption or aeration. The cover extends lubrication and gear life, retains fuel economy, and makes servicing easier thanks to its angled fill port and magnetic drain plug. The Viton O-ring seal means no more messy silicone. The sight glass with contrast screen makes viewing fluid level and color effortless. And, thanks to its superior fluid dynamics and aerodynamics, the Ram-Air Cover out-performs stock and flat-back high-capacity covers and does so with less lubricant!
Like all Ram-Air covers, the new AAM is available in satin black/machined, Black-Ops, and natural aluminum for custom coating.