This Snake Bites at 222 MPH!
Back in April 2005 History Channel's AutoManiacs did a complete episode on performance pickup trucks. One of the segments focused on the Banks Sidewinder Dakota, a remarkable clean-running performance vehicle. In 2002 the Cummins Engine Company, Robert Bosch Corporation, Holset Turbochargers, and New Venture Gear participated with Banks in Project Sidewinder.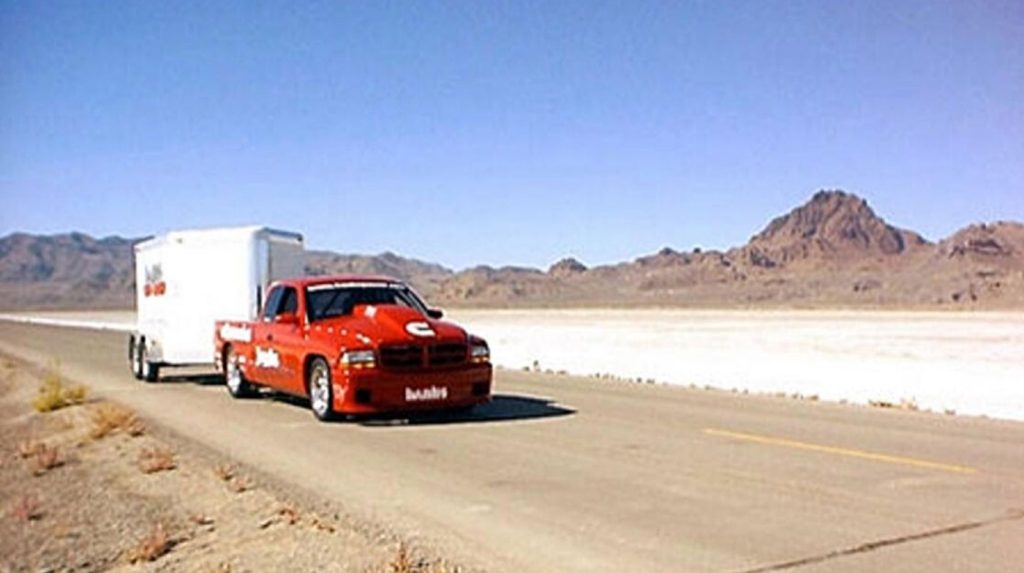 The Banks Sidewinder diesel-powered Dakota pickup became the World's Fastest Pickup Truck, blistering the Bonneville salt at 222.139 mph and securing a two-way average of 217.314. The truck produced 735 hp, 1300 lb-ft from its 5.9L diesel, and ran completely clear. The Sidewinder Dakota also towed its own support trailer to the salt, proving it was just as capable on the street as it was setting records!