LokJaw Closer to Shredding Tires!
For more than 40 weeks, Erik, Matt, Gale, Sean, Michael, Curtis, Doug, Mario, Jay, and more than a dozen others worked tirelessly to prepare our '66 Chevy C20 for the SEMA Show. And, boy did it make a splash. Thousands of attendees poured through the AMSOIL exhibit. Gale was the subject of dozens of interviews. The forthcoming Banks R866SC supercharged Duramax diesel engine was the crown jewel and the team was proud to show it off. But as the show ended and LokJaw was rolled onto the trailer, it was clear that work still needed to be done before it would be roadworthy.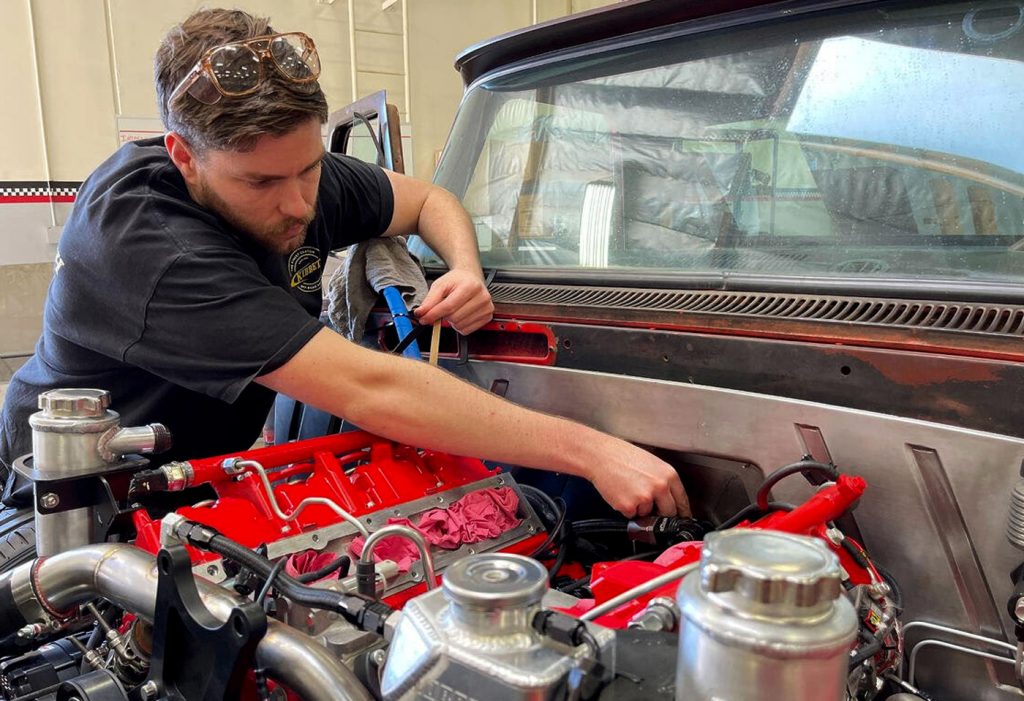 The first item on the list was tidying up the low-pressure and high-pressure fuel systems. The Whipple supercharger was removed so the lines could be inspected. Then, one of the mil-spec engine harness bulkhead connectors had to be moved because it was too close to the exhaust header. Meanwhile, the MoTeC 15-button keypad was mounted under the dash as seen below. From ignition to headlights, this touchpad will give the driver complete control.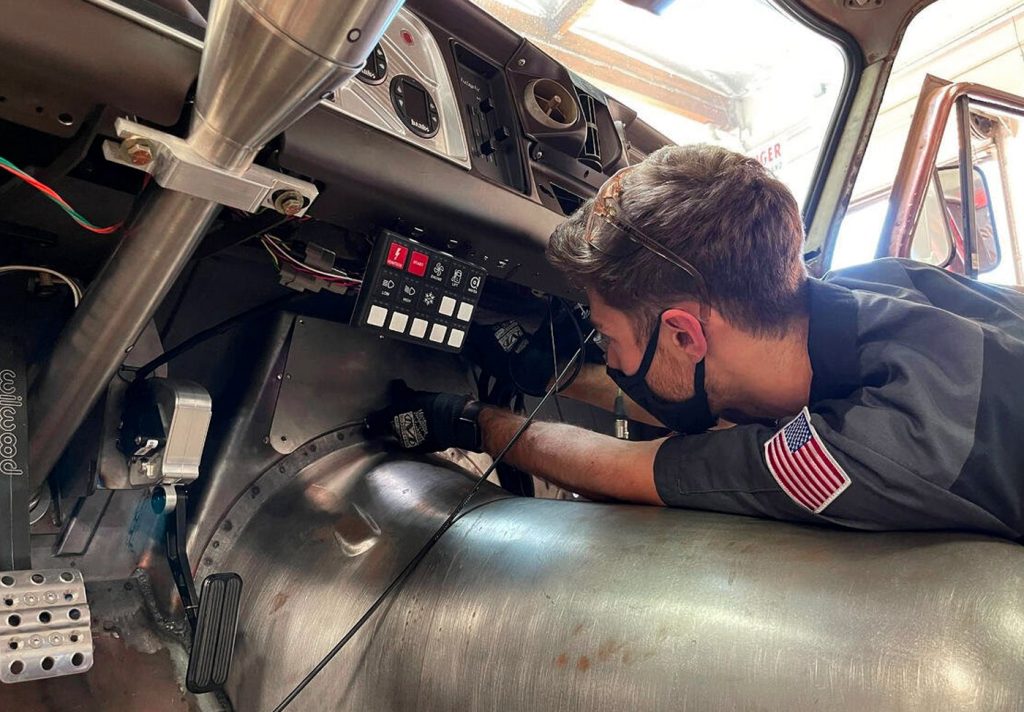 The goal is to fire up the engine this week! We expect it to sound like a straight-piped big-block V8 since the only thing dampening the angry supercharged Duramax are two 17″ conical-shaped stainless steel motorcycle mufflers tucked under the cab. If all goes well, we'll have the truck shredding tires in the next few weeks.
Click for the Banks Built Story