Learning Experience for RAM Owner
Justin has a motto for his kids: open the door and let them gravitate to what they want to do. One of those doors he likes to share is his love of automotive. "My daughter, she's 10. She's helped me with little things all the way to pulling heads off an engine. Sharing in the experience of what I'm doing is a part of their learning process."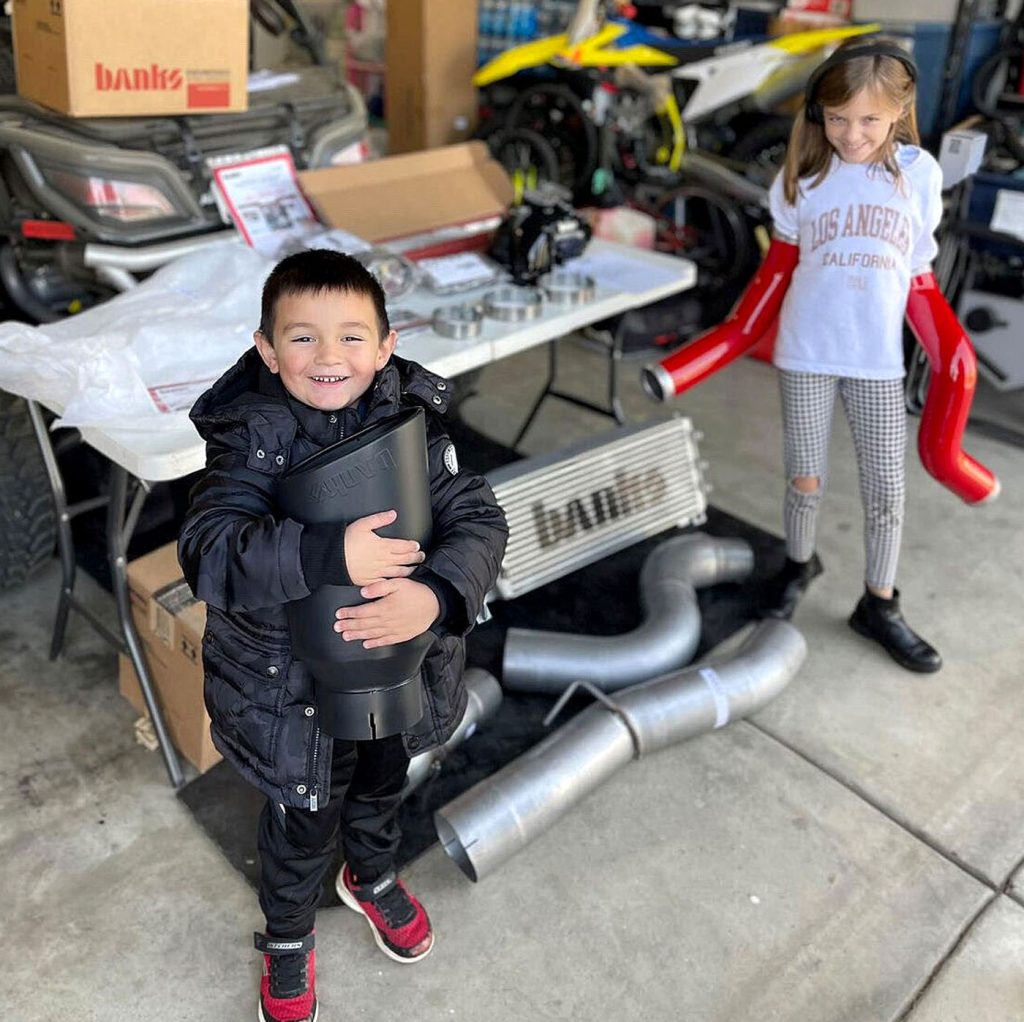 What Justin Needs
Finally, the Bakersfield native wants his 2014 RAM 6.7L 3500 Mega Cab to be reliable. Power addition and improved fuel economy are just icing on the cake. The avid off-roader hopes to pass the truck along to his five-year-old son. His daughter has already claimed his Jeep. Keeping the RAM working as efficiently as possible flawlessly is his main goal. Justin's reasoning for adding a Banks intercooler, Boost Tube upgrade kit, Monster-Ram intake elbow, and 5″ Monster Exhaust is to make the engine's job easier by improving its efficiency.
Why he chose Banks
"The reason I went with Banks is that everything made sense. I love the way Gale goes above and beyond, and it shows that every part has a reason to exist. It's better than stock."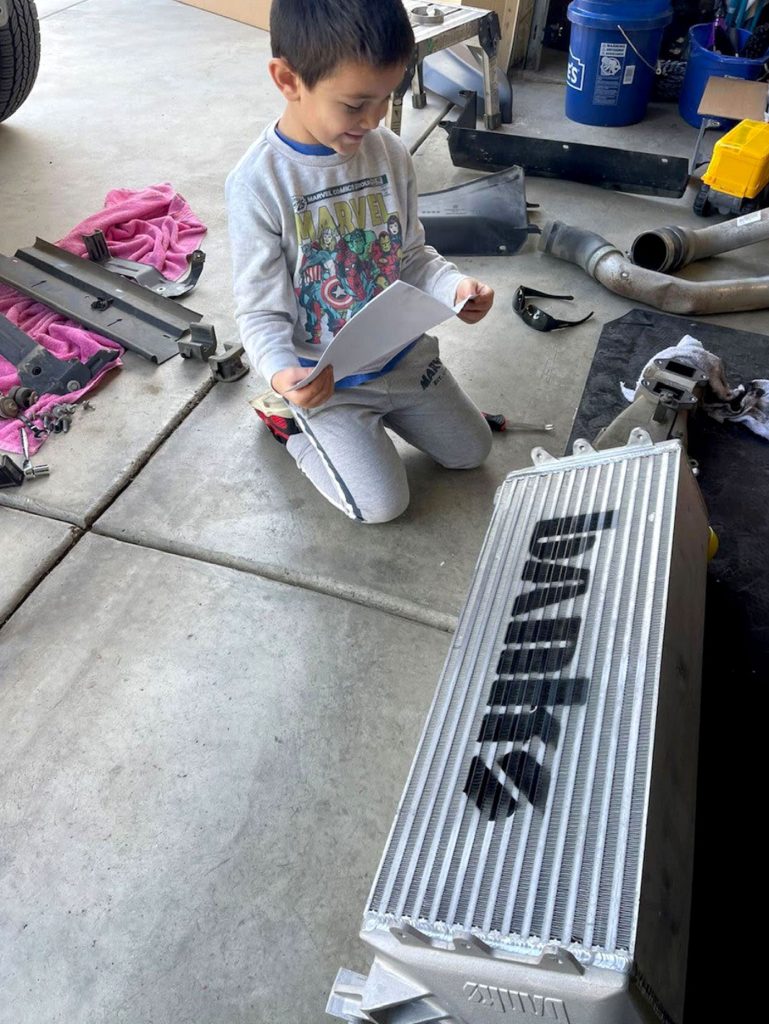 Taking his time over the three-day Thanksgiving weekend, Justin used the installation as a hands-on learning session. "I have to admit—their tiny hands really came in handy reaching places that I couldn't. It's definitely a blessing." The installation really was a learning experience.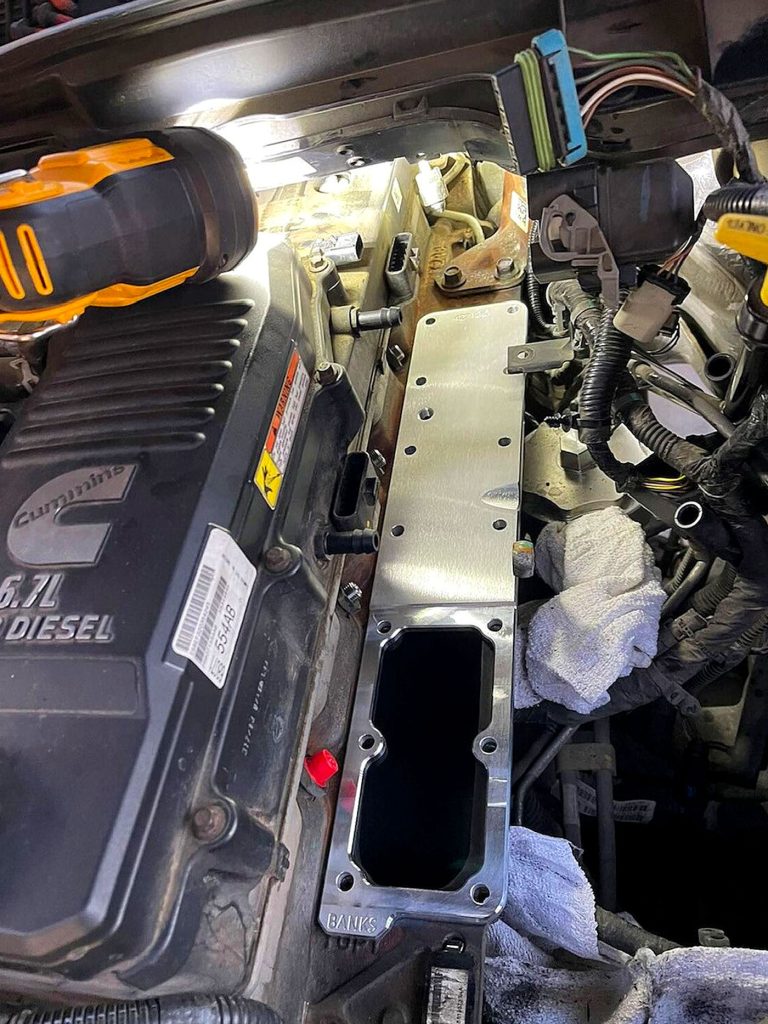 The Result
"I wasn't expecting crazy big horsepower," he admits. "The best way I can describe how the truck feels after installing the Banks system—I feel like I unhooked my trailer. I know it sounds like an exaggeration, but that's the difference between stock and Banks. It's just effortless. The only thing I can compare it to is when you're in a high-horsepower sports car, driving it leisurely. And it feels effortless because of the horsepower… that's the way my truck feels after installing the Banks parts. Honestly, I wasn't expecting that. It's a pretty cool bonus."