The iDash DataMonster and iDash SuperGauge open a portal into the vital inner workings of your car or truck to help you get smart. Pick what you want to see, where you want to see it, and how it's displayed. Populate the screen with English or Metric units and choose from hundreds of pre-loaded gauges. Display up to eight parameters at a time on each of its five customizable screens. That's 40 parameters viewable at the touch of a button!
The iDash DataMonster adds powerful data recording. Simultaneously record up to 100 parameters of your choosing for over a month using the supplied microSD card. Play back the data right on the iDash itself or export it to a computer. Open the data on Microsoft Excel, datalogviewer.com or any data log analysis app.
Perhaps you have a pre-OBD-II vehicle, a boosted application, or any high-performance racer where you are tuning for peak efficiency and power, iDash is the ultimate tool. Patented calculated parameters include Manifold Air Density, Boost Air Density, and Ambient Air Density just to name a few. Did that new turbo add or subtract horsepower? The iDash will tell you. Use Banks 4Ch Analog, 4Ch Thermocouple, or 4 Ch Analog with Frequency modules to monitor anything your heart desires.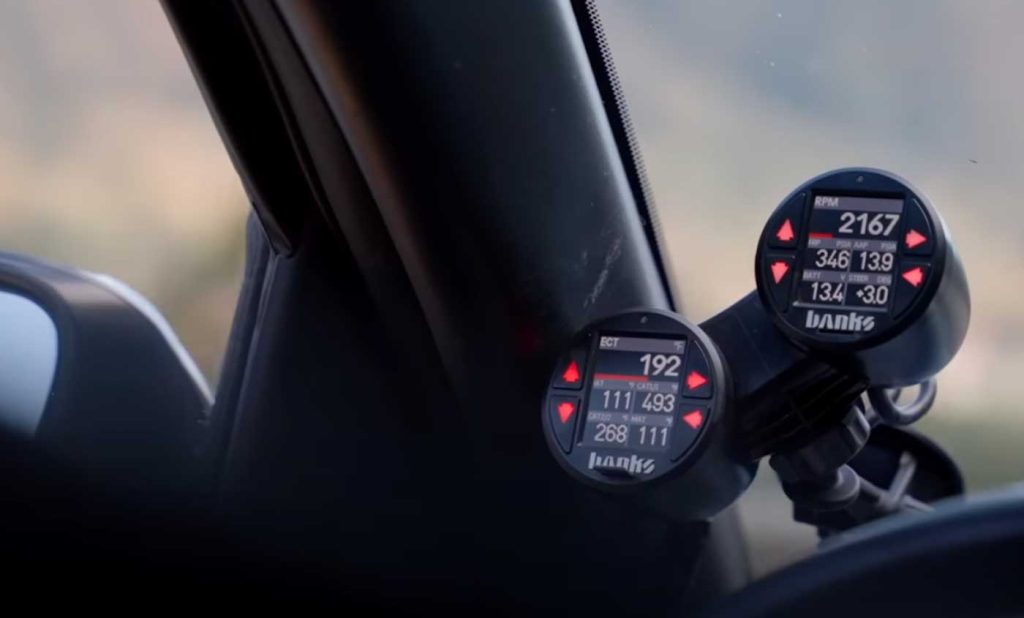 The iDash also acts as the hub for all your Banks electronics. Raise the level of your Derringer or Six-Gun, control the downhill speed with your SpeedBrake, or adjust PedalMonster sensitivity on-the-fly. Get Smart with an iDash today.