Exhaustive Measure for New Super Duty
Installing the Banks Monster Exhaust is not an exhaustive measure, and NRCThings on YouTube proves that in his first video. We went out of order on NRCThings' installation on their 2022 Ford F-250 Power Stroke… we admit it. A couple of weeks ago we saw their installation of the Banks Ram-Air Intake. This week we take a look at the first mod the truck ever got: a Banks 5" Monster Exhaust System.
The video shows just how easily the stock exhaust can be removed. In his own words "The Banks 5-inch system goes in no problem. We didn't have any issues with clearance on exhaust hangers, spare tire, shocks, rear end, or anything sticking this 5-inch exhaust in there." He even includes a sound comparison between stock and the Banks system.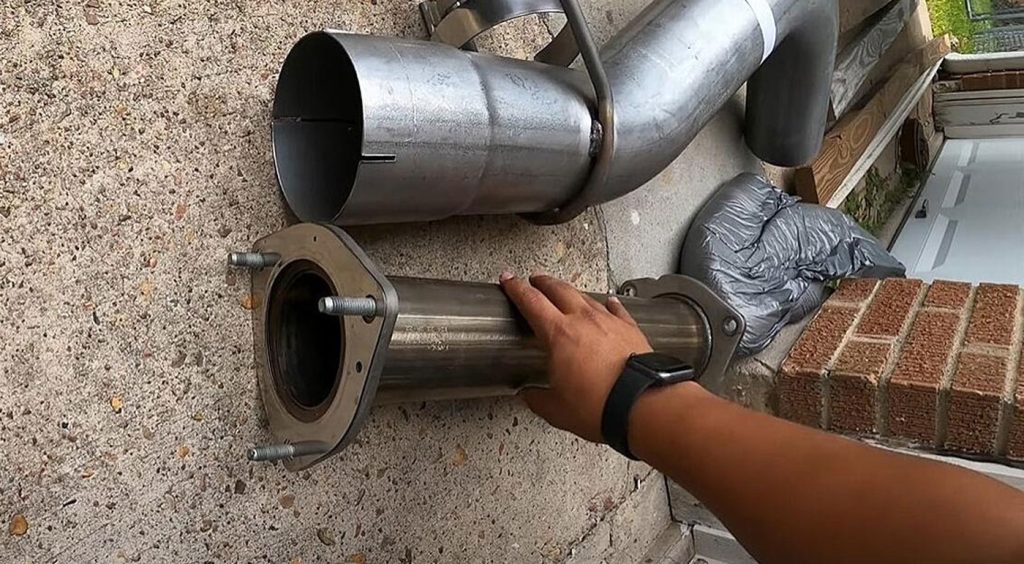 NRCThings concludes the installation portion of the video saying there were no problems with clearance because of the precise engineering of the Banks exhaust. The complete installation took no more than 45 minutes. That includes removing the stock exhaust and mocking up the Monster Exhaust. Now the truck breathes a lot better and looks cooler with the black tip, and it was not an exhaustive measure to do.