Dmax Store and Service Center
Dmax Store specializes in Duramax products—that's it. Offering fine products like Banks, the Dmax store offers anything with a Chevy or GMC truck just about anything they could ever want. Opening in 2007, Dmax Stores owner Mike Durand was the top salesman at a local GM dealership. Mike wasn't the top salesman for no reason. Taking a different approach to interacting with customers, he treats them like they mattered, like sending them birthday cards to keep the relationship going long after purchase. He had the business plan for what would become the Dmax Store and presented it to upper management.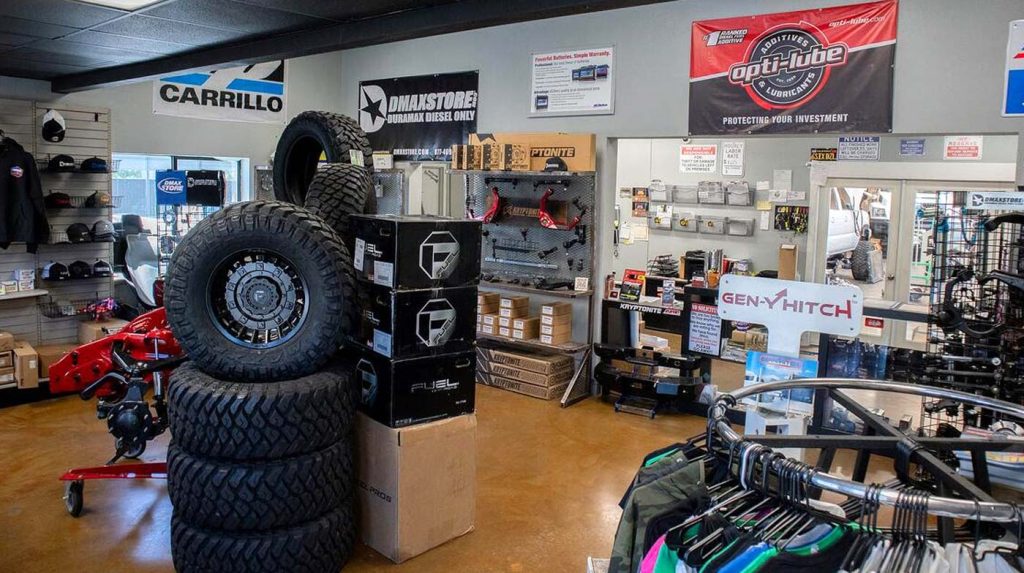 Since there's no sense in letting a good plan go to waste just because others can't see it, Mike set off to do his own thing with just a laptop in his garage. By 2013 he had really built something up, and friend Chad Heitmeyer, a former service advisor for the same GM dealership, came aboard with four others. Today, including all the divisions of the company, there are about 35 employees.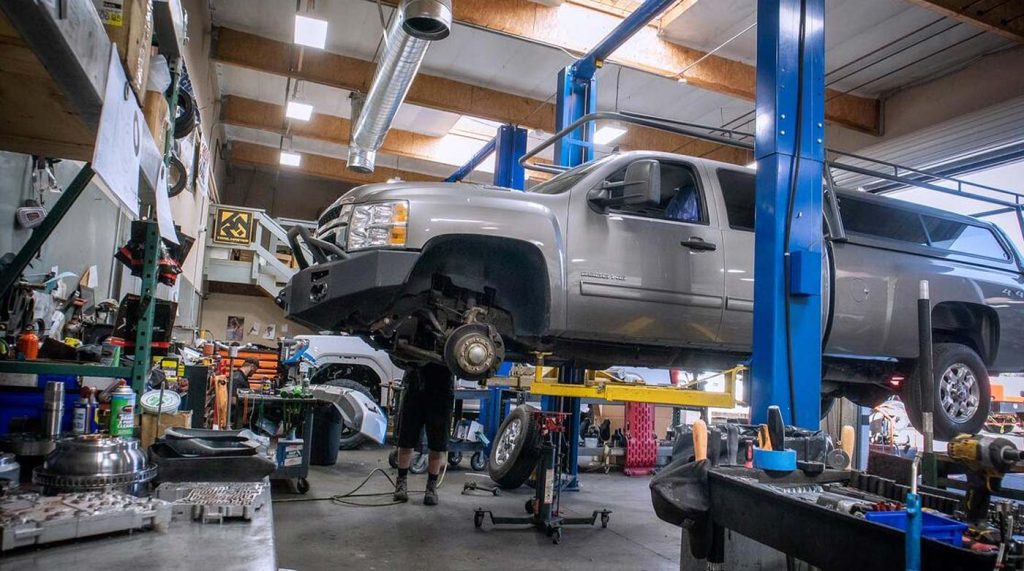 One of those divisions is the Duramax Service Center. The technicians are seasoned pros that can pinpoint the issue and extent of the repair within minutes. They are laser-focused on just one engine and the vehicle eliminates most of the guesswork and gets folks back on the road quicker. General Manager Chad Heitmeyer says "It's nice because sales drive service, and service drives sales." When it comes to offering Banks products Chad likes the engineering that goes into everything. "The products are solid. I have them in my truck and travel 90 miles a day with no problems. Plus I get more power and a better economy."
Contact the Dmax Store
DMAX Store
1121 Mark Circle
Gardnerville, NV 89410
(877) 469-3629
dmaxstore.com
Duramax Service Center
6693 Merchandise Way, Suite A
Diamond Springs, CA 95619