Cool Air = Performance and Mileage!
Avid Truck Show Podcast listener Tim Gilbert was concerned about his mileage and wrote to the hosts looking for ways to get more cool air into his 2003 Ford F-350 6.0L Power Stroke. Despite having 180,000 miles on the odometer, the truck shows no signs of stopping. But due to his 70+ mile daily commute and climbing fuel prices, his wallet has been getting lighter and lighter.
The podcast hosts suggested the Banks Ram-Air Intake and Intercooler with Banks High-Ram and boost tube upgrade kit to bring in cool air. Tim couldn't believe what a difference just those parts made.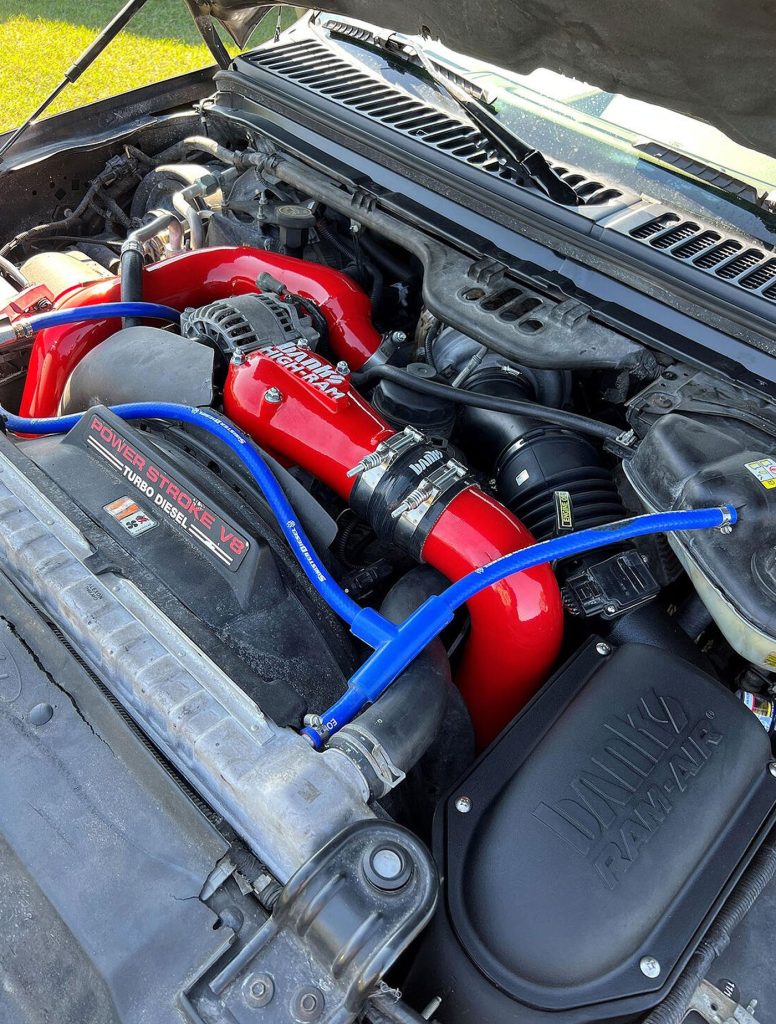 "I took out the intake that I bought off of eBay. The thing was just sucking in hot air from the engine compartment. Now with all of the Banks improvements, the truck not only responds better it breathes better with the added cool air. I'm getting about 2+ miles per gallon! You figure that if I have a 26-gallon tank and I get two more miles per gallon… that's like 50 or more miles per tank! That's going to add up quickly!"
Added fuel economy will come in handy when Tim drives from Florida to the "Slamboree" truck show in Oklahoma. He'll be meeting up with his truck club, Negative Camber, which is celebrating its 30th anniversary. That club started in California in '92, and Tim has been a member of the Florida chapter since '96. Oddly enough, the group originated as a mini-truck club. Even though his truck is not what he'd consider a show truck, it's pretty awesome. The wheels in the picture are factory Freightliner 10-lug 24"s that he had custom cut. The truck makes a statement, even if it is a daily driver.