747 Pilot Approves Ram-Air Diff Cover
Jim is a retired 747 pilot. He's also the proud owner of an F-350 single-cab, single rear wheel diesel, about 4% or less of Ford's Super Duty production from what he was told. He has a similar 2007 GMC Duramax.
"I liked Gale speaking about heat control. I feel the same. The Allison 1000 transmission in the GMC Duramax has a large capacity trans pan I added for about 5 quarts more fluid. It runs about 110-120° in winter and up to about 150-160° in a hot summer, pulling a 5000-pound tractor on a trailer. The factory trans cooler seems to work well.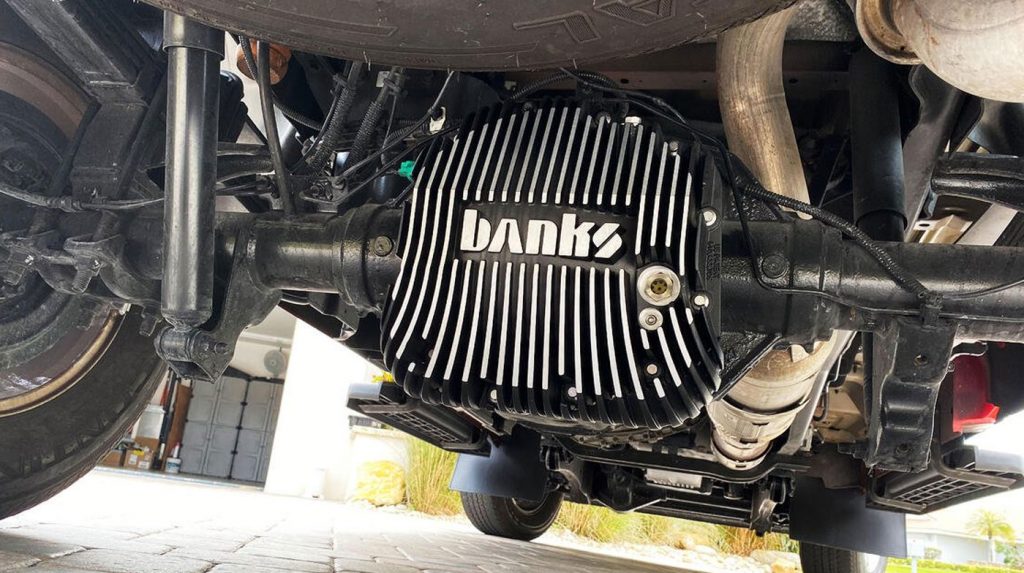 On the other hand, Ford runs the transmission temp at 203° with two water thermostats and a dedicated radiator. A hot runner even on cool days if in-town driving is in process and the torque converter is not fully locked up. Direct drive on the highway might be 197°. These transmissions weigh about 70 pounds less than an Allison with no spin-on pressure filter like the Allison. As well some composite gears are hiding inside, which worry me. I took a 2-step approach to decrease the trans temperature by first installing a deep pan and then buying two new thermostats with lower wax bulb temperatures. The thermostat manufacturer says they only made one temp version of those special thermostats for Ford. Ford says the high temp is good for fuel mileage, but it is running hot for me, and failure records seem to exceed Allison failures per one large trans overhaul center in Florida."
With the deeper pan not reducing the trans temp as he would have hoped, Jim's still searching for a solution.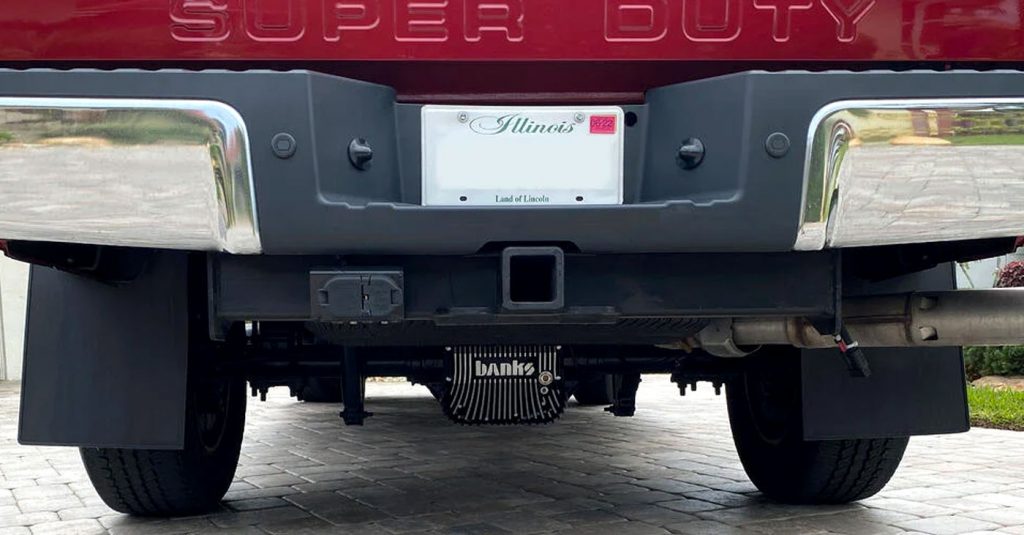 Jim's quest to reduce overheating issues then brought him to scrutinize the temps in his rear axle. He was just about to pull the trigger on a Mag-Hytec when he discovered Gale Banks' video series on the topic. After more research, the former pilot was convinced. Simply adding more oil wasn't the solution. Proper aero and fluid dynamics were the keys, and Banks had a solution backed by data.
"Every now and then, somebody walks into your life that is impressive with mechanics, science, design, build, owner satisfaction, and a blazing desire to achieve. In my case, that would not be the Ford 'Hot Transmission Department'; it would be Banks who's working the axle temp issues. Even Banks packaging is jet aircraft quality or better!"