Daryl's newest truck isn't really all that new. He bought the 21-year-old Ford from a buddy who purchased the truck out of necessity when he was on vacation in Florida. This friend had a 2021 F-350 that he had used to trailer his Harleys down to the sunshine state, and then the truck broke down. With parts back ordered, the dealership told him that he wouldn't be back on the road for another three months.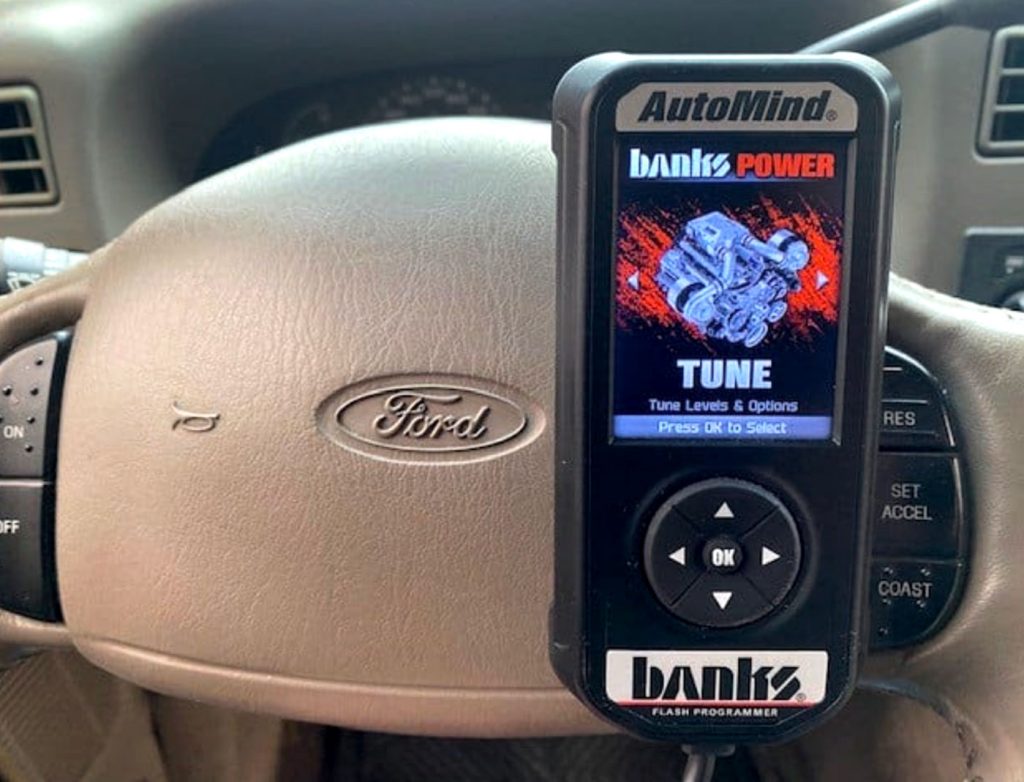 Digging up the Gem
Desperate to get back to Michigan he sold his truck to the dealership and sought out a replacement one, eventually coming across a barn find: an immaculate 2002 6.8L V-10 F-350 Super Duty. Daryl's pal drove it until he replaced it with a new truck, selling the almost mint condition truck to him.
Typically, Daryl gets his classics from Arizona due to the dry weather which helps to preserve vehicles. This F-350 from Florida wasn't far off in condition. The truck can often be seen at various automotive manufacturers' proving grounds towing Daryl's tuning equipment trailer. Daryl was a top shock tuner for Bilstein before recently opening up his own company… doing the same thing.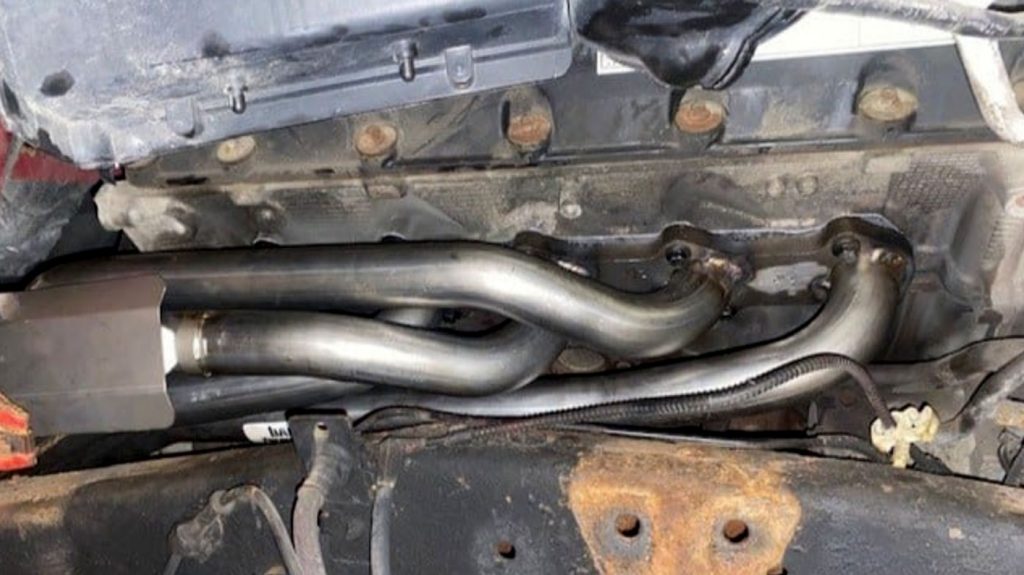 Adding Banks Power
Even though the truck was a stock beauty, Daryl wanted the 21-year-old truck to run more efficiently, and add power for towing. His search brought him to Banks and the PowerPack Bundle with the AutoMind Programmer. Included in the bundle are a pair of Banks Torque Tubes with patented Power Pickle collectors. The factory 6.8L exhaust manifold is incredibly restrictive. "Opening up the headers made a seat-of-the-pants difference," says Daryl. It's instantly noticeable! There's a definite improvement in tip-in and overall power, and there's a great exhaust note. I'm really impressed with the fit and finish!"
Shop for your 1999-2004 Ford now or read about another Ford gem getting equipped with Banks products.