2024 Duramax: Everything we know
Watch Gale Banks crack open a new 2024 Duramax L5P 6.6-liter diesel engine and compare the parts side-by-side with a 2023 model. With this inside look, Gale finds upgrades to the 2024 Gen 2 engine that you won't see on a spec sheet, including a new piston design, fuel rail enhancements, a new high-pressure fuel pump, and an upgraded turbo. All of these new parts look pretty durable, but will they translate to more power? Gale intends to find out.

00:00 Intro
01:10 Teardown of 2024 Duramax
02:31 Pistons
06:47 Head Gaskets
07:42 Piston Cooling Nozzles
08:59 Oil Cooler
10:39 High-Pressure Fuel Pump
13:39 Fuel Rails
15:13 Heads
18:16 Turbo
If you recall, Gale did a series called "Killing a Duramax" and he was never able to blow apart the engine. The 2024 Duramax appears to be even more bulletproof than the 2023. Gale explains how the piston design on the new engine is similar to the Banks racing pistons.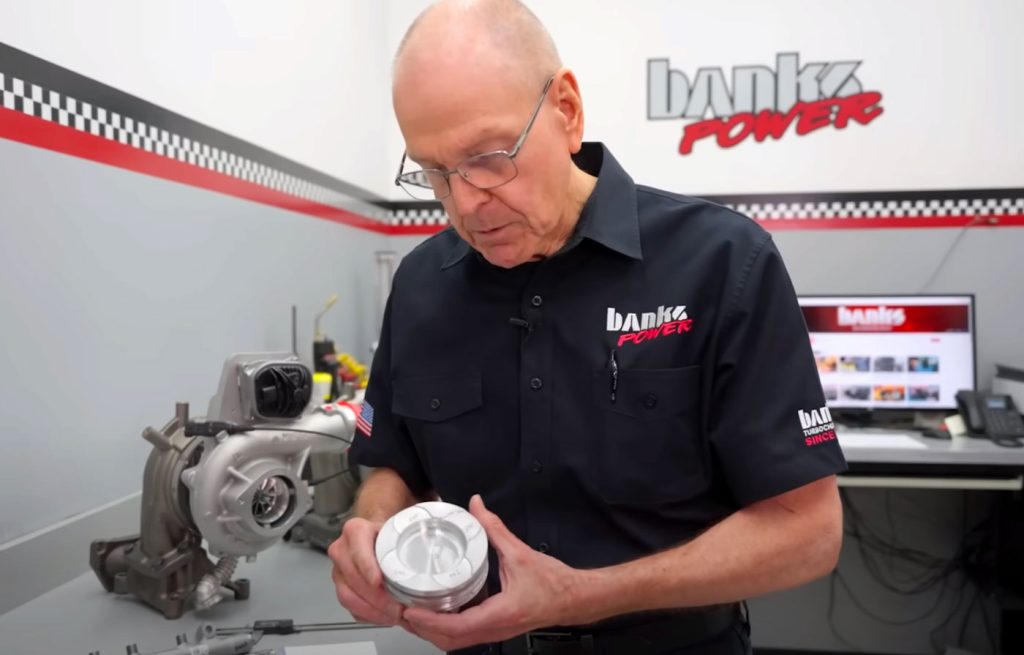 After thoroughly explaining the pistons, we move on to the oil cooler. These trucks can tow up to 40,000 lbs, so it is imperative that your oil is cool. Gale picks apart every single goes over everything in great detail. Stay tuned for more R&D updates about Banks products for the 2024 Duramax.