2020 GMC Sierra L5P Denali HD
Derringer tuner and custom flatbed set it apart!
Professional pipeline welder Dillon Hoerner bought himself the ultimate truck for his daily driver, which just happens to be a work vehicle. With Dillon's line of work, he goes anywhere in his state at a moment's notice to weld pipelines for the gas company. Since every call is in the field, his truck needs to be able to take him and his equipment needed for the on-site jobs in any environment.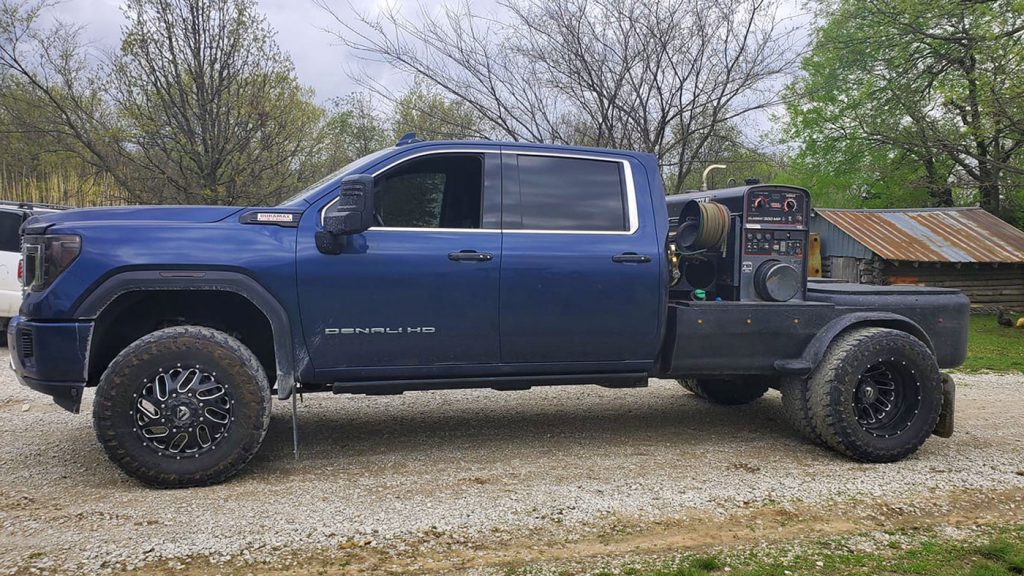 Dillon chose to go with a 2020 GMC Sierra Denali with a Duramax powerplant. The truck has a custom flatbed for his massive heavy-duty welder, all the tools he needs, and acetylene tanks. The suspension consists of a leveling kit, added two-inch blocks, and beefy overload springs that have been flipped around and it all rides on 20" wheels with 37" tires. With all that weight things were bogged down, that's where Banks comes in.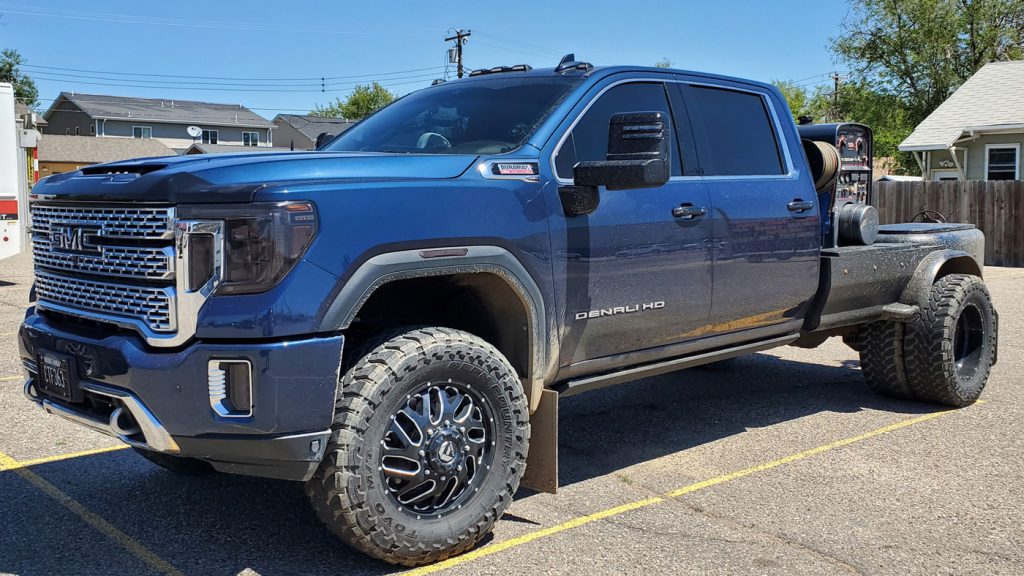 Dillon chose to go with the Derringer tuner, the PedalMonster, and an iDash to control them both. "The Derringer gave me just enough power to where it feels like the truck isn't working so hard," said Dillon, "and the PedalMonster just completely woke it up. It's a night and day difference on what this truck has become! The truck is big, but with the Banks parts on it, I can spin the tires like crazy. Of course, I have PedalMonster on Sport Mode set all the way to maximum. That helps with the fun, but it also zapped the throttle delay."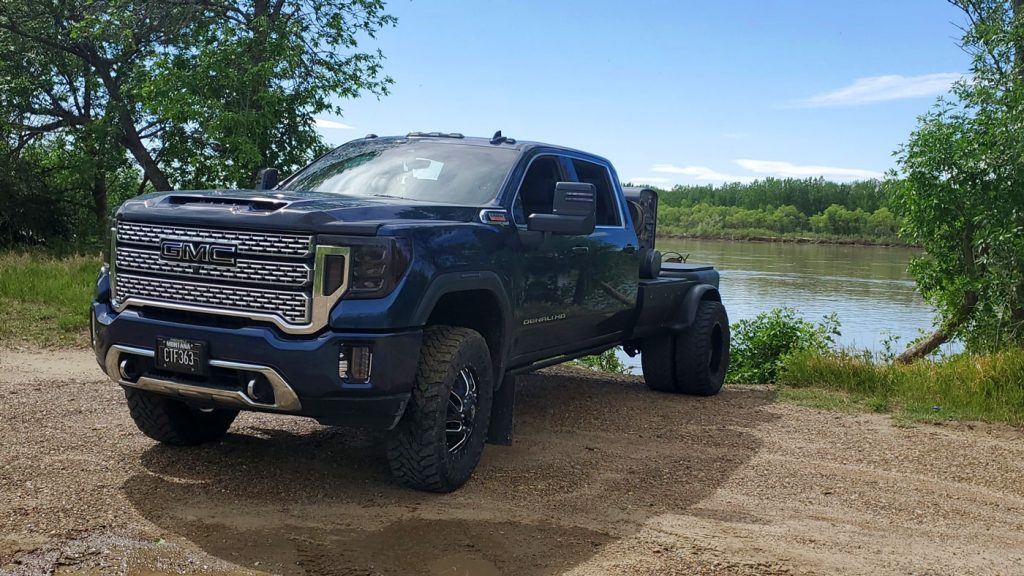 Dillon added one more thing: "Both the Derringer and the PedalMonster provide me with reliable power enhancements. When your job relies on your truck being dependable, it's good to not only have the power that I need… but that I'm not going to break down because of that added power."