97278 AutoMind Programmer – Section 14 – Viewing Gauges
INSTALL INSTRUCTIONS

Part #s 66410, 66411, 66412
Banks AutoMind® Programmer
1999-2019 Ford, Diesel/Gas (except Motorhome or Cab & Chassis)
1999-2016 Chevy/GMC Trucks Diesel/Gas, (except Motorhome or Cab & Chassis)
1998-2014 Dodge, Ram and Jeep, Diesel or Gas (except Cab & Chassis)
Please read through the following instructions thoroughly before starting your installation. If you have any questions please visit our Support Page.
Section 14: Viewing Gauges
If you would like to view Parameter IDs (PIDs) specific to your vehicle, follow these instructions to learn how to view them using your AutoMind device.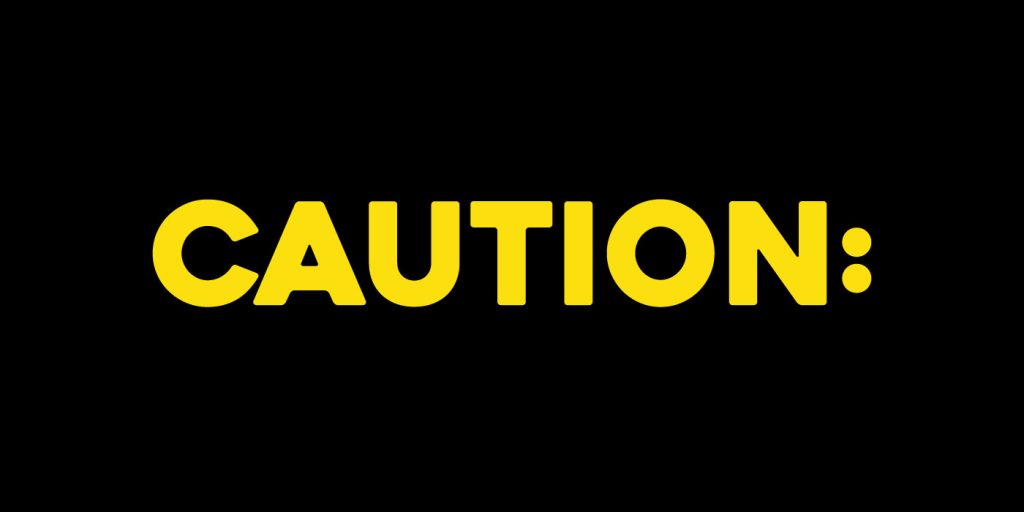 Always drive in accordance with traffic rules and regulations. Failure to do so may result in a traffic accident and injury to yourself and/or others. Never take your eyes off the road to adjust settings or change screens while driving the vehicle. Doing so can result in a traffic accident. Always stop your vehicle in a safe place before operating the unit.
---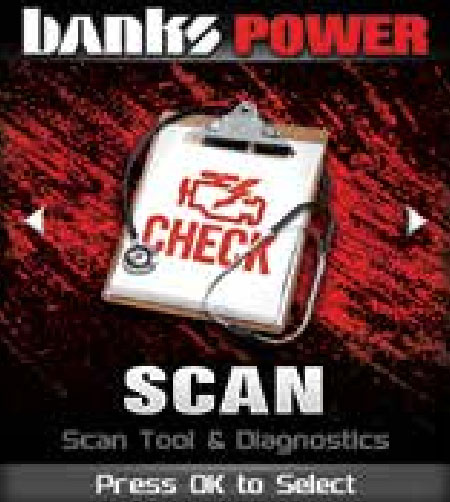 Step 1:
Enter the Scan Menu.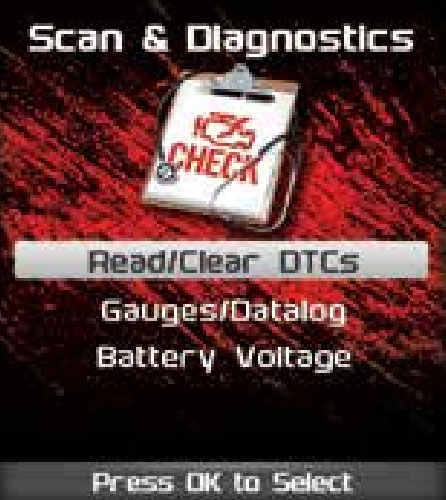 Step 2
Select Gauges/Datalog.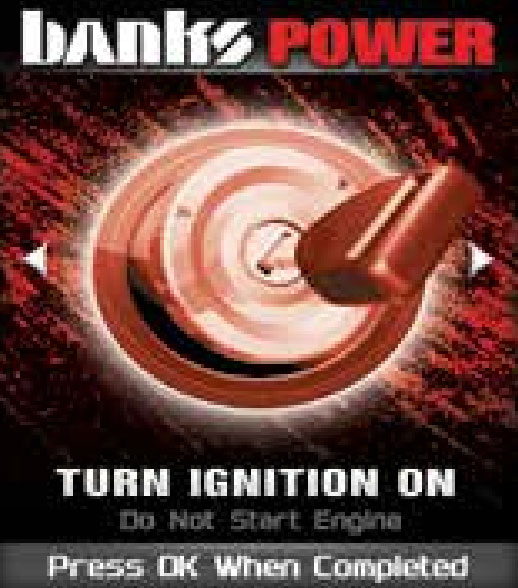 Step 3
If asked, turn the ignition on, but do not start.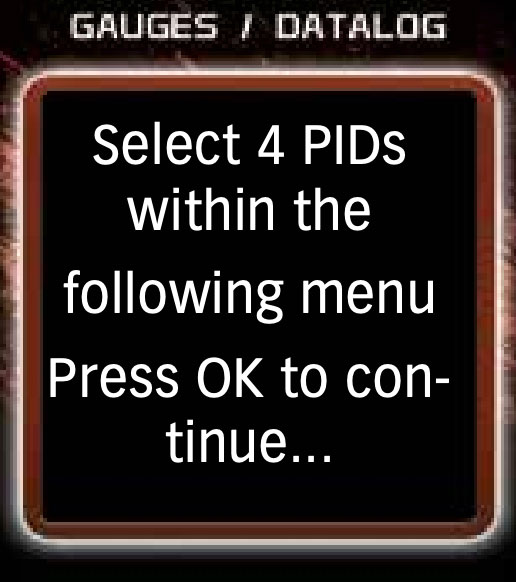 Step 4
Follow the on-screen instructions.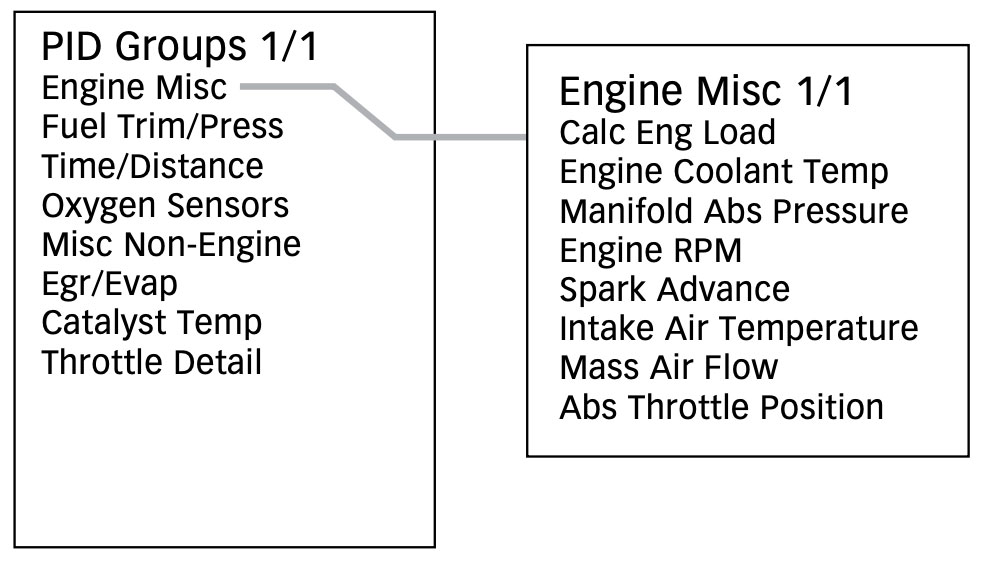 Step 5
Select a PID Group, then select a total of 4 PIDs. Use the up and down arrows to switch between screens. OK to select.
Step 6
Follow the on-screen instructions. Note the RED highlights. See DataLogging for more information.
NOTE: PIDs may vary depending on year, make and model of specific vehicle.