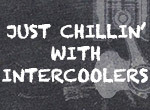 Tech Talk #4: In this "Just Chillin'" seminar Gale goes in depth with intercooling.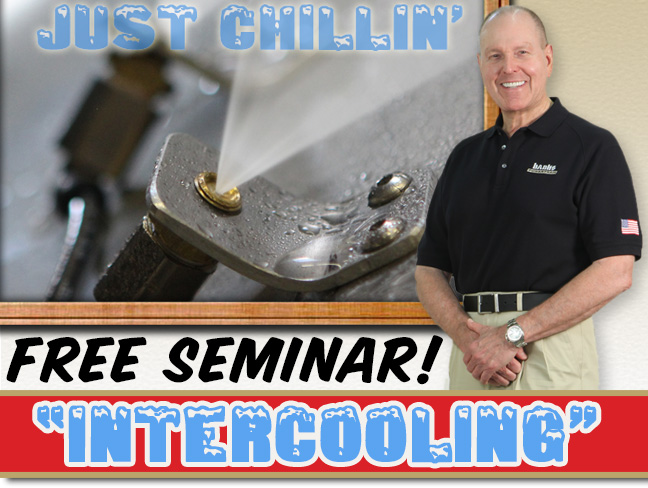 It's time for Tech Talk number four! If you have room left in your brain after the first three Tech Talks, then come fill up the rest of your cranium with nuggets of wisdom from Gale as he explains everything there is to know about cooling things down. Get iced down and 100 proof … ahhhhh!
Tech Talks are held in the Gale Banks Automotive Technology Exhibit inside the NHRA museum, located at the Fairplex in Pomona, 1101 W. McKinley Ave., Bldg. 3A, Pomona, Calif. 91768. Enter at Gate #2 (west of the Sheraton Hotel). For more info, call 909/622-2133 or visit museum.nhra.com.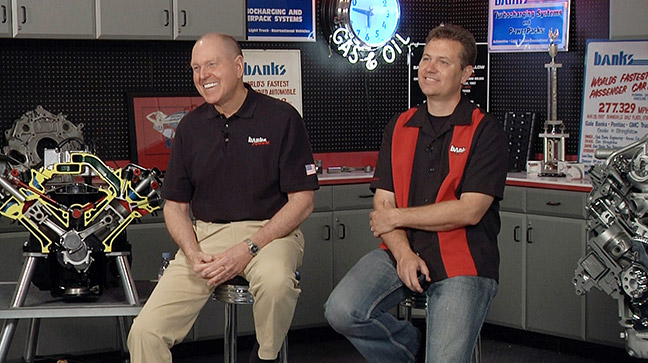 Gale Banks and Peter Treydte answer questions from the audience after the first Twilight Tech Talk seminar.
---
Catch all the seminars here:
| | | | | | |
| --- | --- | --- | --- | --- | --- |
| Tech Talk #1 | Tech Talk #2 | Tech Talk #3 | Tech Talk #4 | | |
| | | | | | |