Banks Acquires Automotive Balancing Service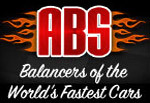 Check out Banks' new partner and see why the world's fastest rely on the world's first engine balancing shop—ABS!
AZUSA, CA—Gale Banks Engineering is pleased to announce the acquisition of Automotive Balancing Service (ABS) in South Gate, California. Founded by Bill Fisher as Electronic Balancing Company in 1953, the firm originally took on industrial applications (fans for refrigeration, air conditioning and industrial machines) as well as automotive and aircraft engine-balancing applications. Cecil Welch, Fisher's childhood friend, joined the firm shortly thereafter. As the workload increased, Fisher turned over all of the automotive work to Welch, who set up shop in Lynwood at 11019 Atlantic Avenue. It was 1956, and Automotive Balancing Service—the very first high-performance engine balancing shop—was born.
Welch and his company were very involved in the formative stage of the Southern California drag-racing scene in the 1950s and early '60s. "All of the Southern California hot-rodders were there," said Jane Teague, secretary and bookkeeper at ABS, daughter of founder Cecil Welch and wife of racer Al Teague. "As a member of the Speed Equipment Manufacturers Association [SEMA], we went to their once-a-month meetings back when hot-rodding was beginning," she continued. The ABS client roster includes such luminaries as SEMA's founding President Ed Iskenderian, Mickey Thompson, Phil Weiand, Carroll Shelby, Dean Moon, Tommy Ivo, Connie Kalitta, Don "The Snake" Prudhomme, Keith Black, Louie Unser, Ed Pink, Fred Offenhauser, Kenny Parks and Roy Richter. Others include Edelbrock, Toyota Racing Division, the Nethercutt Museum, Harrahs automotive museum, Mondello boats, Hallett boats and many Indianapolis racecars. Client brothers Bob and Bill Summers set a land-speed record of 409.277 mph with their famous four-engine, naturally aspirated Goldenrod in 1965. Coincidentally, it was Al Teague who broke the Goldenrod's record 26 years later.
Cecil Welch passed away in 1964. His son, Alan, took over the business and relocated ABS to 9624 Atlantic Avenue in South Gate, and in 1997 moved to the present location at 10640 South Garfield in South Gate.
Gale Banks' association with ABS goes back to 1958, when Banks owned a nearby speed shop in Lynwood. Gale chose ABS to ensure precision balancing of his high-performance auto and marine engines. After that, ABS balanced the Banks engines for many of Gale's record-breaking speed runs at Bonneville, including World's Fastest Passenger Car (268 mph in 1986), the World's Fastest Piston-engine Automobile with Al Teague (432 mph in 1997) and the World's Fastest Pickup Truck, the Banks Sidewinder® Dakota (222 mph in 2002).
Visit Automotive Balancing Service's website for more information.