Diesel Power
January 2013
The Banks Rat Rod gets a Duramax, the Sidewinder Dakota gets a Cummins, and a who-knows-what gets an 866T.
In a special edition of Diesel Power magazine called "Diesel Swaps," the writers and photographers covered "25 trucks, cars, and hot rods made better with diesel!"
ON THE COVER: We visited Gale Banks Engineering in Azusa, California, and watched as a 1,000hp race-prepped Duramax was placed between the framerails of a limited-production Chevrolet 454 SS truck.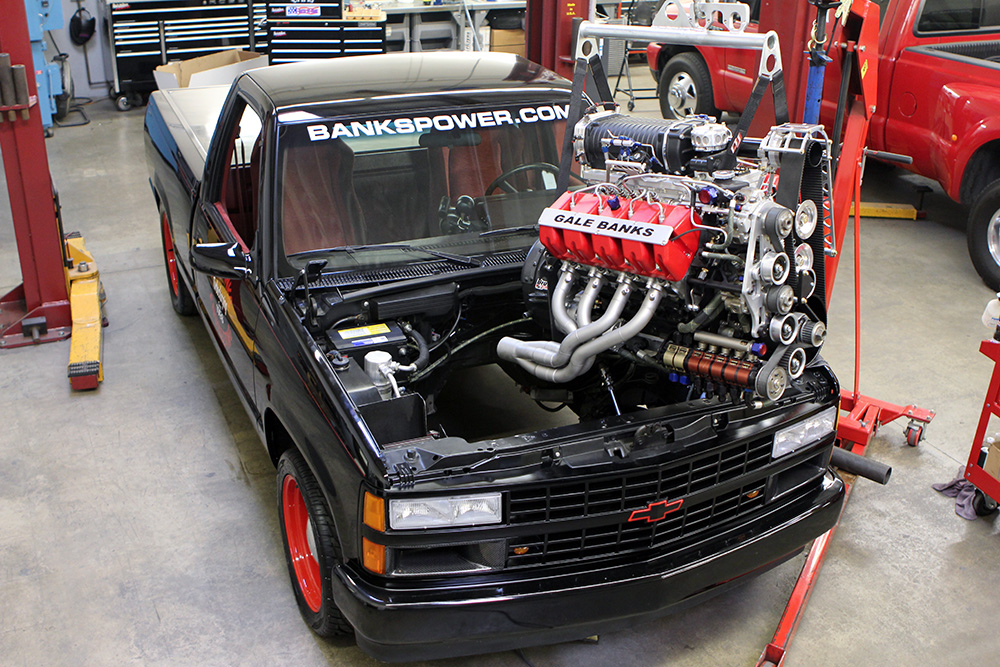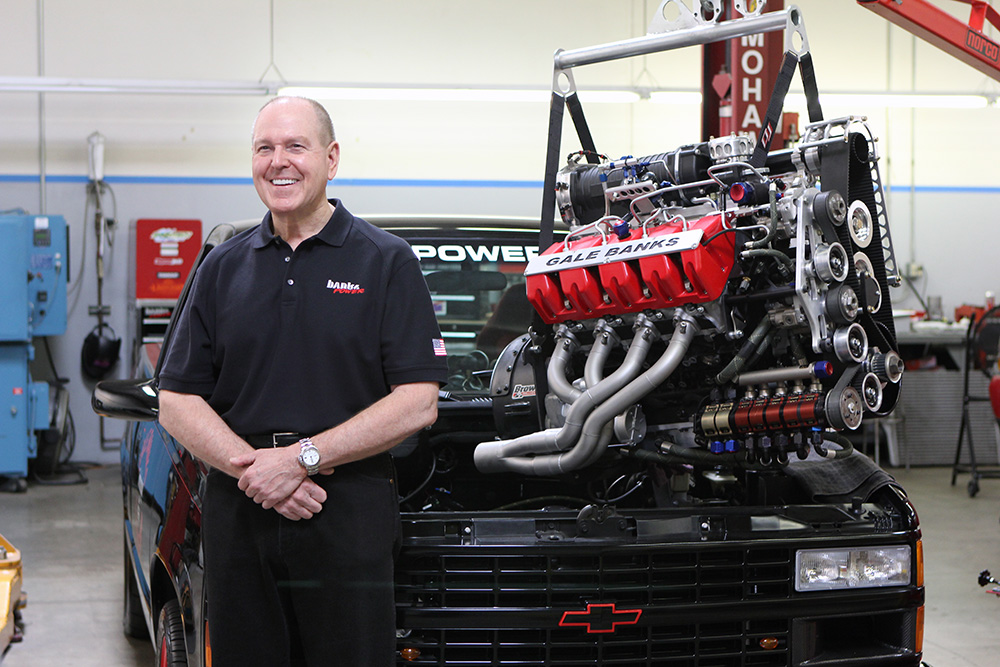 Here's a write-up of a hot new engine from Banks in the DIESEL CRATE ENGINE BUYER'S GUIDE:
Gale Banks Engineering
Engine: 6.6L Duramax, 866T complete engine
Build Sheet: LML-based block and heads; high-volume oil system; upgraded piston cooling nozzles; rear oil pan sump; heavy-duty viscous vibration damper; CP3 injection pump; solenoid-style injectors; billet-aluminum, front-facing, dual thermostat housing; cast-aluminum valve covers; Garrett high-flow, water-cooled, VNT turbocharger; Banks exhaust manifolds and turbo up-pipes; and Banks AutoMind ECM
Power Level: 275 hp to 475 hp, 575 hp (shown); 1,200hp streetable, turbo-and supercharged packages also available
Price: Starting at $25,000 (turnkey engine, complete with ECM)
Other Details: Six-month limited warranty (for material and workmanship), owner's manual, and installation guide included with 275 to 475hp engines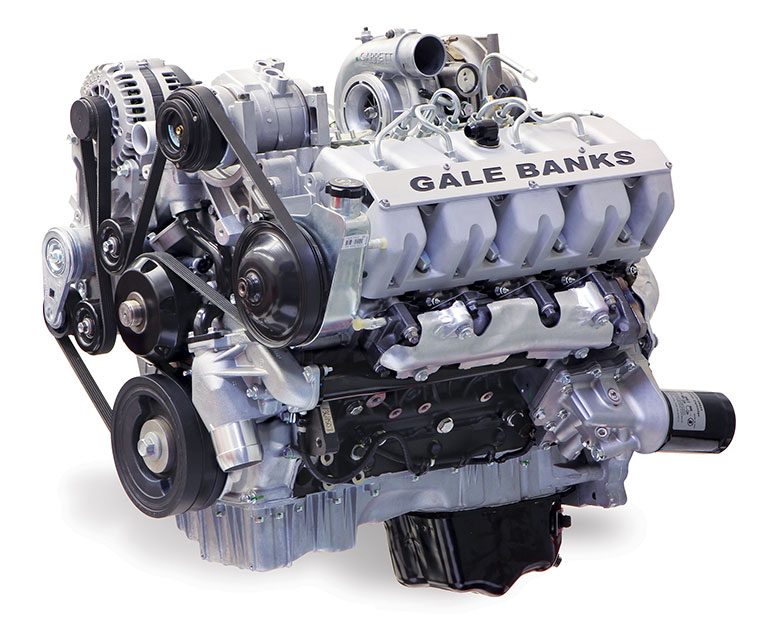 Remember this is a 100% brand new engine through and through including the ECM.
And then there's an article on the Banks Sidewinder Dakota…
BITTEN BY THE WORLD'S ONLY DIESEL-POWERED 200-MPH PICKUP
Setting a speed record in a diesel pickup is challenging enough, but doing it in a street-legal rig that can also serve as a tow vehicle is another thing entirely. That's the extraordinary achievement of Gale Banks' Project Sidewinder Dakota, custom-fitted with a seriously modified Cummins ISB 24-valve 5.9L powerplant.
No single vehicle has ever done so many things so well. Consider the following comparisons: How many street-legal cars are capable of speeds in excess of 200 mph? The shortlist includes … < click below to read the full article >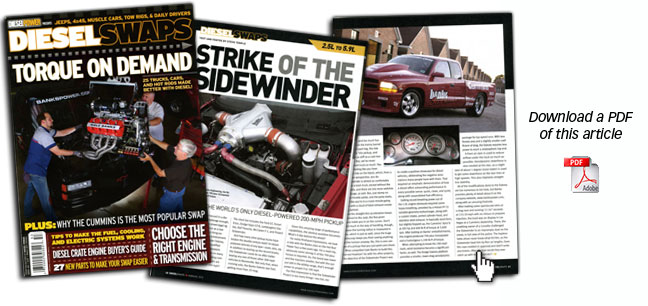 Be sure to visit the Diesel Power website »
---