3.0L Diesel Engine Option For Your Diesel Engine Conversion
OffRoad Xtreme
July 2014
There is no good 2.5 to 4 liter diesel engine option out that has can provide decent torque, is quiet, small and relatively light weight. Well, that is until now!
When it comes to building something, there are a few major components that really change the characteristic of the vehicle. Generally, opting for 2-wheel or 4-wheel drive is pretty easy. Lowered, stock or lifted is usually another easy choice. The wheel and tire package can certainly affect how your rig looks, but it isn't necessarily a major characteristic of your rig. Whether you opt for the 20″ KMC's or Weld's, it doesn't really change how your rig runs. Probably the most critical aspect to building your rig, is the powertrain that you select.
The powertrain will drastically change how you use your rig. Can you drive is on the street? Does it need to be low rpm and slow? What about high rpm and screaming? Do you want a good mix of both? Should it be something that sips fuel for those long outings, but supplies enough power for what you need?
When it comes to gas engines, there are lots of combinations to choose from, but diesel options are a little scarce. Sure you can look to the ¾ ton and larger truck market. Choosing one of those engines, whether you look for a Power Stroke, Duramax, or Cummins, will have 1,000 pound power plants that can probably easily handle your needs. But do you really want to add a 1,000 pounds to your rig? Do you really need something that big?
For most people the answer is no. So, they start scouring the junkyards to find something smaller. Outside of looking into the industrial engines, the primary diesel engine most people opt for is the 4BT Cummins. These 3.9L engines are smaller and common enough that finding one isn't hard. The issue is that they are still loud, tall and heavy. Now if your application has lots of room and you don't mind the noise, then the 4BT is a wonderful engine option – factory power options on these engines ranged from 100 to 250 HP, and they weigh around 780 lbs wet with accessories.
If you don't have the room or don't want something this loud, what do you do? Sure, there are a few diesels engines that have been used over the years in cars and some people have turned to a few industrial engines, but really there is no good 2.5 to 4 liter diesel engine option out that has can provide decent torque, is quiet, small and relatively light weight. Well, that is until now!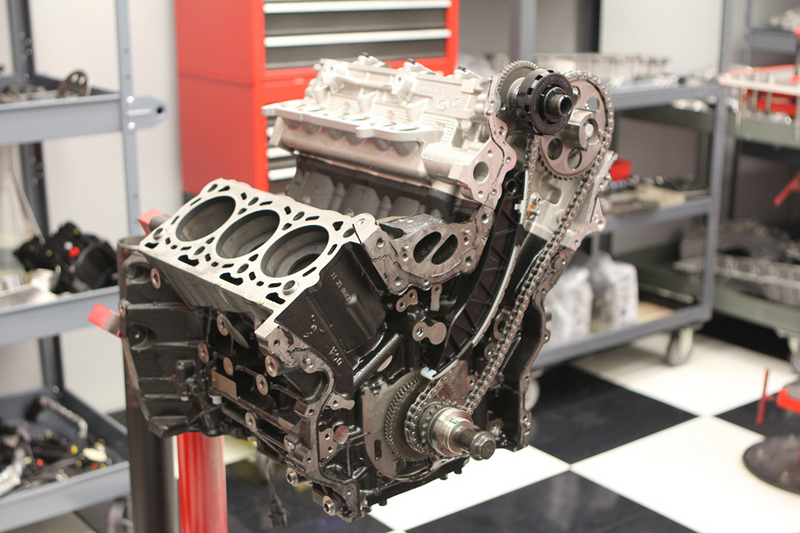 Banks Power has been working with a company out of Italy for years now on a new powertrain program. What most people probably don't know; is that Banks Power has actually been supplying complete engines to the military for almost 40 years now. So, they know their engines and this new offering is a pretty special offer. In addition to this new 3.0L engine, they are now offering specifically paired transmissions and transfer cases; as well as kits for controls, induction, charge air cooling, exhaust, engine braking, low pressure fuel supply, and instrumentation (gauges). This truly complete powertrain solution, similar to GM's E-Rod LS engine packages, should make engine conversion projects a lot easier.
Take a closer look at what Banks Power has come up with …
< for the full story with lots more photos jump over to OffRoad Xtreme.com >