It's "All Hands on Deck" at Banks Engineering, as everyone is figuring out how to give Banks customers the best-ever bang for their buck. Don't miss out on the BIG SALE!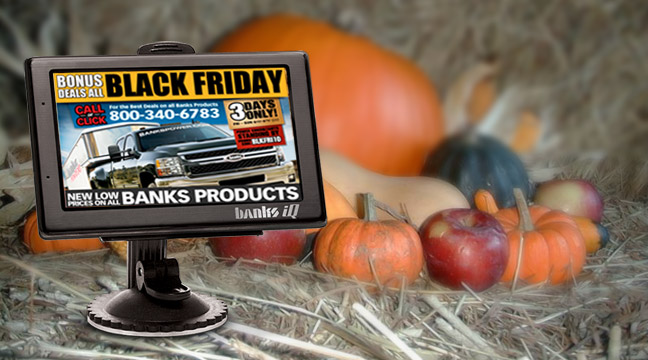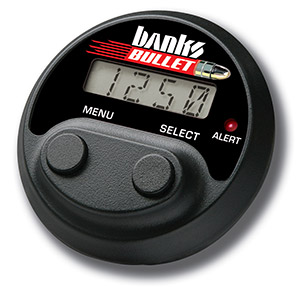 The week before Thanksgiving, it's "All Hands on Deck" at Banks Engineering, figuring out how to give Banks customers the best-ever bang for their buck.  Banks Power products are designed to be the best, not necessarily the cheapest, but for holiday sales, it's all about price. Spread sheets come out, calculators hum and everyone in the conference room is running a laptop with one hand and a cell phone in the other.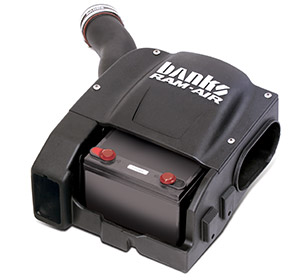 Inventory is checked, shipping costs estimated, different combinations are examined endlessly…but eventually, a long, long list of new prices emerges.  And then, Gale thinks a minute and comes up with an even lower price, and Poof! That's the price, at least for the next week or so.
So what's on sale?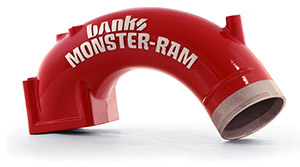 Pretty much everything, including intakes, exhausts, tuners, SpeedBrake, even the next-generation Banks iQ and brand new items like the BanksNAV. For example, the Ram-Air kit for Ford 7.3 Super Duty was priced at $398–now it's $351. Certain electronics, like the Banks Bullet, now go for $199. You can get Six-Gun tuners for as low as $349.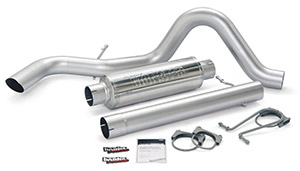 Same with Monster exhaust.  A typical price for Monster Sport Exhaust was $449; now it's $395. Combine it with a Ram-Air and the price drops even more. Since most people like to do intake and exhaust at the same time, we'll make a killer deal on the second part, whatever it is.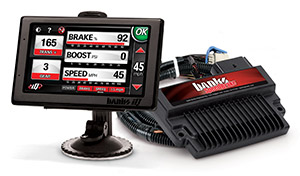 There are also special prices for gauge packages, exhaust tips, iQ accessories and other items. Banks SpeedBrake, the fabulous electronic brake controller that outperforms exhaust brakes, also has a new set of prices-vastly lower than ever before.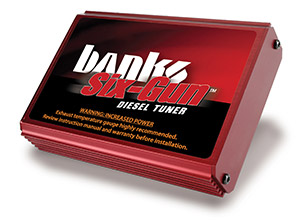 Customers will also enjoy savings on shipping for all electronics, and a few other items as well.  Taking everything into consideration, there has never been a better time to buy what you've wanted for your gas or diesel truck, Jeep or Motorhome. These prices really are the lowest we've ever offered. Banks Power Consultants now have new price spreadsheets and will be working overtime to take your calls and answer your questions.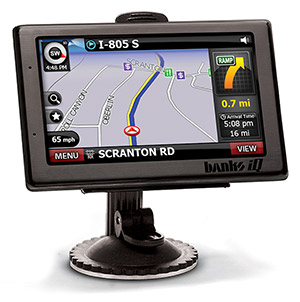 By this time next week, things will calm down. Prices will return to normal and the Gale Banks team will go back to the business of engineering the best performance parts anywhere in the marketplace.  Bottom line is, we love to hear from customers any time, but customers who call this week are getting smokin' deals.  Happy holidays!
Click here to find out more details on the BIG DEALS!