Our Straight-Shot Water/Meth Injection can do some very cool things!
Check out our nozzle pattern in the manifold plenum area. This is for the Hot Rod 427 Small Block Gen1 Twin Turbo project. There are 8 nozzle locations which we will control as a 2 stage and modulated progressive flow rate system. The final parts are due from Vintage Air today, we are very close to first fire on this thing!
Pump gas in the ports and 8 Straight-Shot water meth nozzles fogging the plenum to kick it up a few notches!
Comp investment cast steel rockers because I want 100,000 mile durability out of my Twin Turbo 427! We're machining some billet "burn down breathers" to mound on the valve covers, the baffle plate is to prevent direct oil spray into the breathers.
The Bill Mitchell 4500 pattern intake manifold comes without injector machining, so we got to play with the injector targeting on our 427.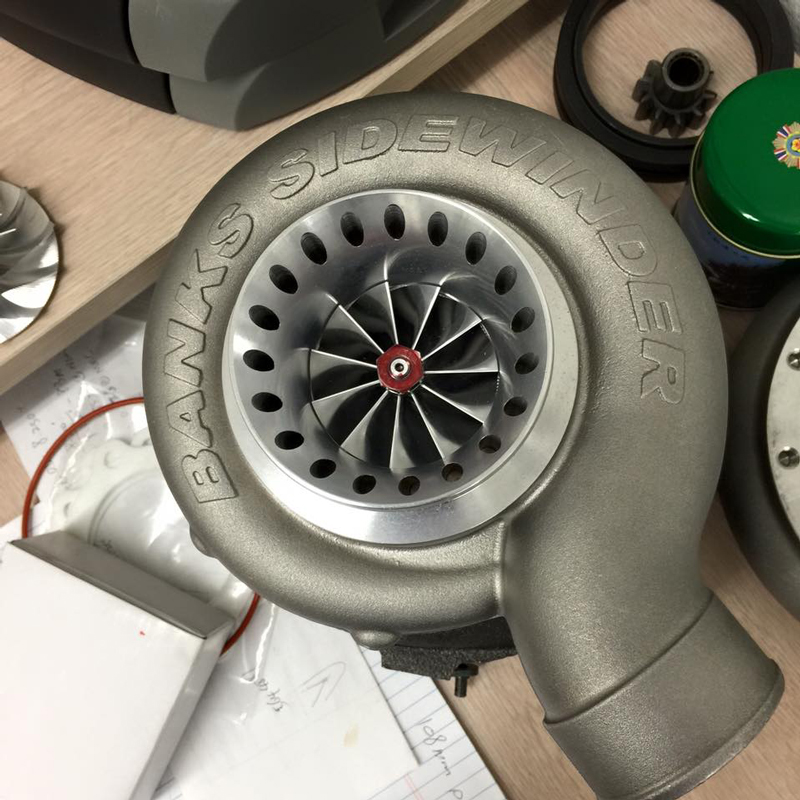 Our first Banks Sidewinder, centerline series, sport turbos will be evaluated using our new, Manifold Air Density gauge. The turbos will come standard with our billet compressor wheel and Inco 713 turbine.