Not Just Another Pretty Face
The Banks Ram-Air Differential Cover is not just another pretty face. But it looks so good, we can see why people might think that. Its patented engineering works to perfect fluid flow to the differential and axle bearings. It also rejects BTUs from the fluid as fast as the ring and pinion put them in. The patented ram-air scoops grab air flowing underneath the truck and channel it to outside cooling fins and inside absorbers. This helps reject heat even under the most extreme towing conditions.
Available in a satin black with machined fins, "Black Ops" murdered-out powder coated, or bare natural aluminum. Most builders chose the natural aluminum cover and custom powder coated to match their trucks. Providing the perfect accent to their customized trucks.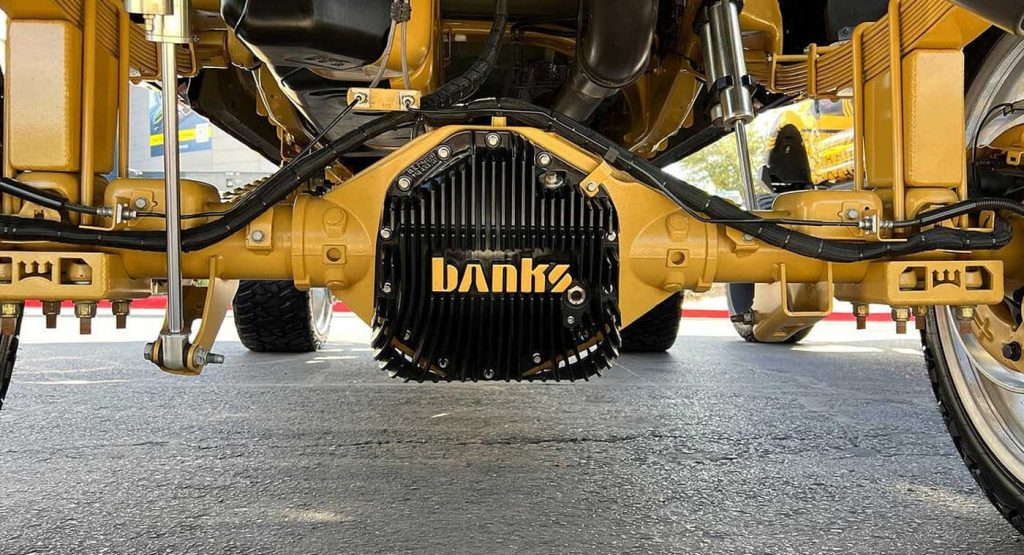 For many companies, the SEMA Show is a time to show the world their products. They show off via practical application through custom vehicle builds, and Banks was no exception. Dozens of Banks-outfitted trucks were scattered throughout the event showcasing the Banks Ram-Air Differential Cover.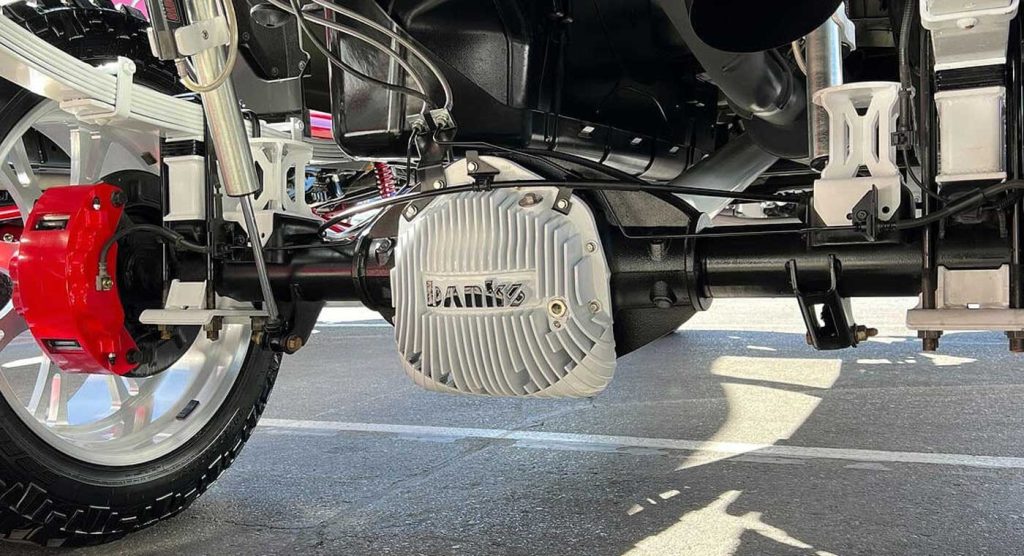 Although the Banks Ram-Air Diff Cover is not just automotive jewelry, it sure is nice to look at. Click through the gallery below to see some of the best at the SEMA Show or read a testimonial about our Differential Cover.