FM Performance Parts, Diesel & Auto Repair
Ryan Facshing, Owner
FM Performance Parts started in the Fasching family's garage, a supplier for circle track parts to local racers back in 2001. What started as a part-time business for Paul, Carol and Ryan Fasching turned into what it is now. In the 20 years, it's grown into FM Performance Diesel and Auto Repair, a standalone shop in Billings, MT, which currently utilizes three hoists and a few flat stalls to service customers. "We're known for fair prices, quality workmanship, and great customer service," said Ryan.
"We're also pretty much a one-stop shop for all of a customer's auto and diesel repair needs. We really enjoy making improvements to vehicles utilizing aftermarket performance products from Banks to increase power and performance, along with offering repairs to common OEM problems. It's great working with a company like Banks because we've gotten such good reviews installing products like their Ram-Air intakes, Ram-Air differential covers, iDash gauges, and PedalMonsters."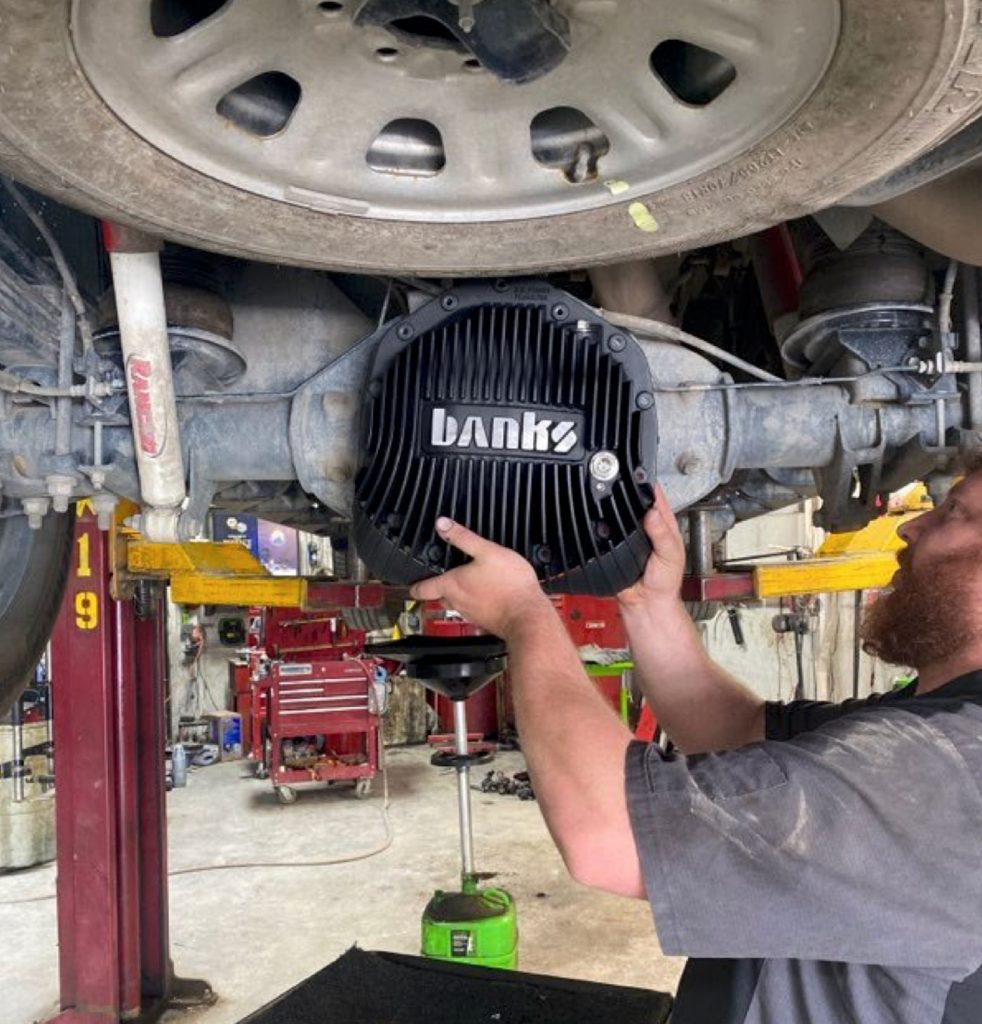 Currently, FM is completing an interior remodel that'll make better use of its current space, removing old offices to free up added shop space for more customers' service and performance needs.
FM Performance Parts Diesel & Auto Repair
327 Sandy Ln
Billings, MT 59101
(406) 245-2886
fmdieselandauto.com