Bringing Info To An Older Ford Truck
RC got his 1996 Ford Power Stroke about four years ago and now the Banks iDash is bringing info to the older truck. It was bone stock. "It had a ton of miles then but they really racked after he took possession of it. Now it has 378,000 miles on the odometer. The truck didn't even have a trailer hitch! I did the typical things people do when they buy an old diesel. I chipped it, put on an intake and exhaust, and added a much-needed trailer hitch. It's a daily driver and sometimes I use it to tow a show truck around the country."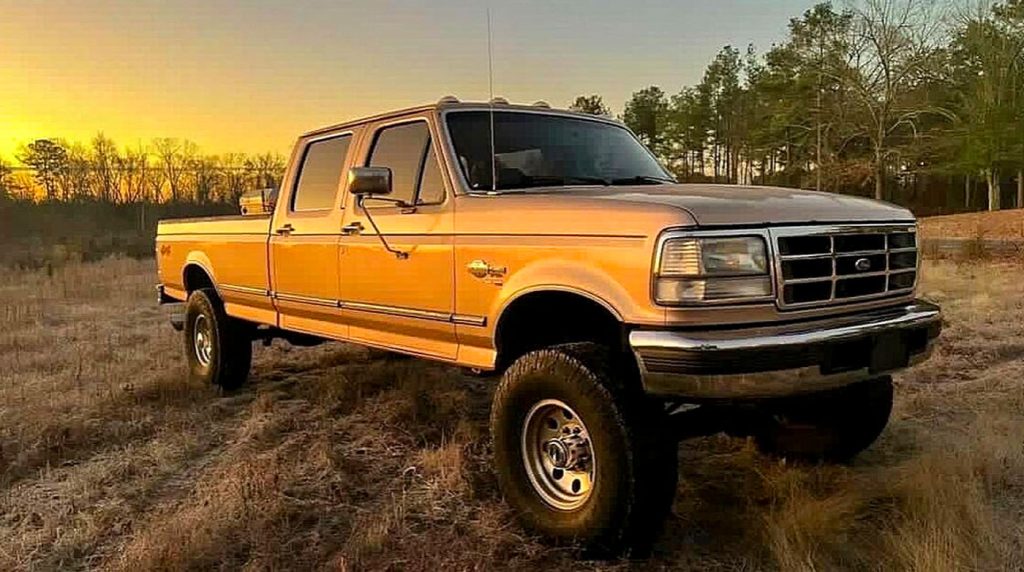 "I gutted the interior, added sound deadening material, put in King Ranch seats out of 2007, put in a Lincoln Navigator Steering wheel with all the controls made to work, temperature control out of a Crown Vic, and a double-DIN modern touch-screen head unit. I'd say that my overall theme for the truck has been making an old truck modern, but still have that classic feel to it. I looked up how to add modern gauges because temps and pressures are really important when I tow." Bringing info is important, especially when trying to keep an older truck running.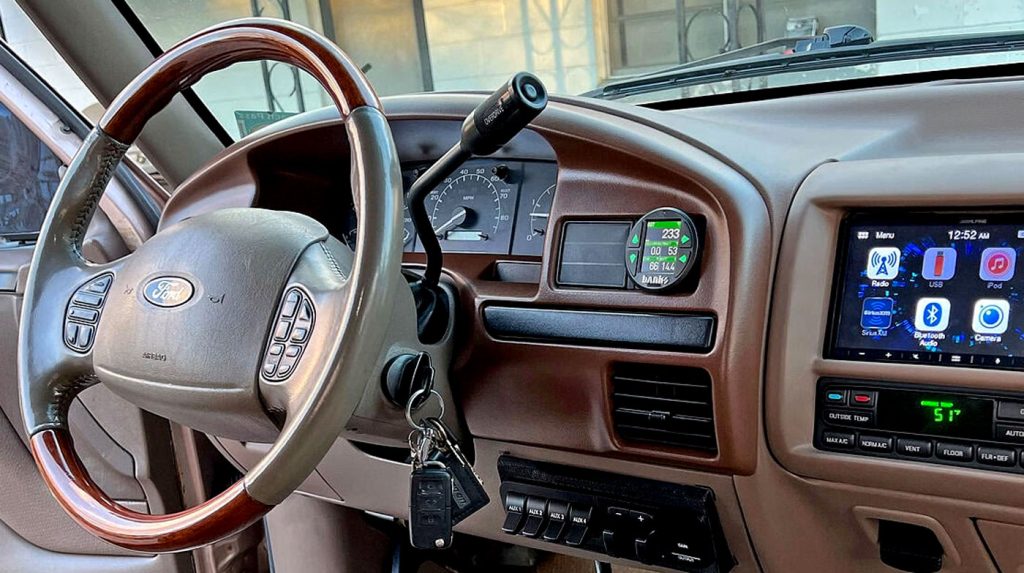 "I didn't want to have a bunch of physical gauges all over. In the 7.3L there's so much that you have to keep an eye on to keep it healthy. The whole dash would be cluttered if I had multiple gauges. The iDash SuperGauge was the solution. I could mount a single gauge that takes the place of a normal 52mm pod. Now I can read whatever I wanted to read. Using a 4-Channel Analog Module and a couple of sensors I'm reading boost, trans temp, coolant, and EGT. I also have an AirMouse which is like a portable weather station. In the future, I plan on adding another module and more sensors. The beauty is that all I have to do is add another custom page to the iDash. Then view even more without having to add another gauge!"
We're glad the iDash could help bring more information to you!