Blake Haas
Blake Hass always wanted a 60's to 70's era truck, but he wanted it to be diesel-powered. It's funny how ideas can become reality, especially if you do something about it. Blake woke up one day and decided to look through the Facebook marketplace, and that's where he found his dream truck: a '69 Ford F100. "I bought the truck from the widow of a farmer who had bought the truck brand new in 1969," said Blake, "when he passed away in 1998 the truck had 113,000 miles on it and she had put it in storage till I bought it." Blake got the truck running and planned on driving it home, but during the trip, the stock in-line 6-cylinder blew presenting an immediate need for a replacement engine.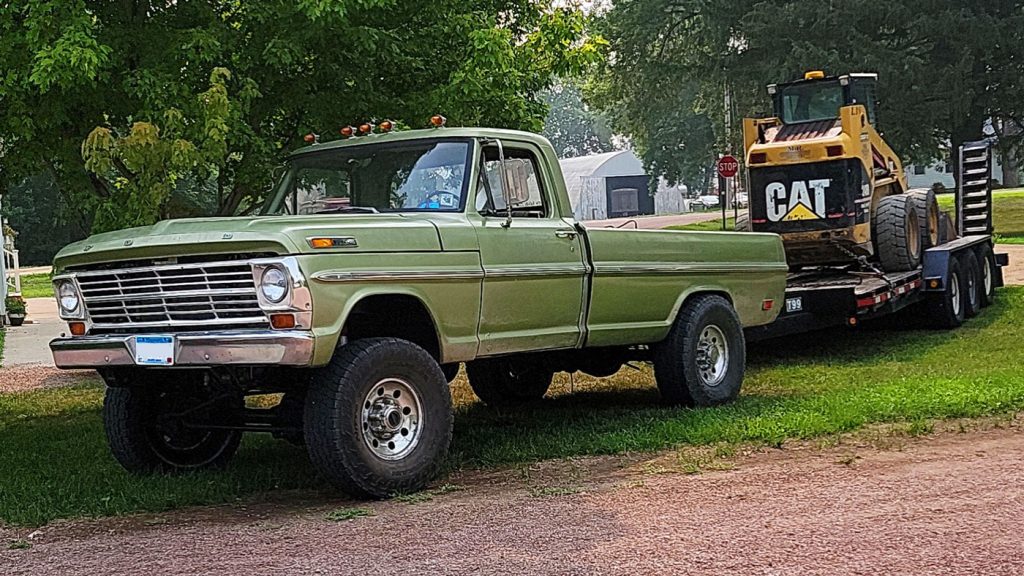 "I had a 7.3 IDI for a project like this, so I already had something ready to go. The reason why I chose the IDI is that it was all mechanical… no computers to mess things up, and it would fit nicely into an older truck like this. I bought the engine about three months before getting the truck from a guy for $200 because he couldn't get it started. I took it home, tore it down, resealed it, and honed it out a bit. Got it running like a champ in no time. I decided to get the pump turned up and some high flow injectors to go along with the build." Then when it came to real usable power Blake turned his sights to Banks.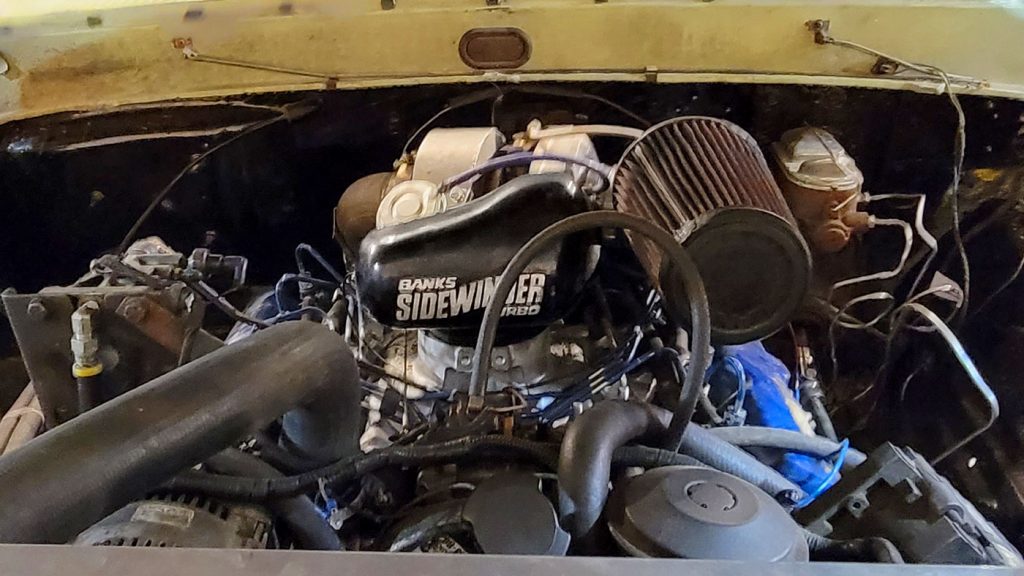 "I ordered the Banks Sidewinder kit because I heard that even with the pump and injectors these engines were pretty gutless without a turbo, and I just wanted to do it right." While getting the engine ready he wanted to get something that was able to handle the power output, and actually purchased a ZF5 manual transmission from the same guy that he had bought the engine from. It was originally set up for 2-WD, but he had it modded to be a 4-WD. Then, just in the Frankenstein Lego project that this truck is, he upgraded the suspension and used axles from a donor 2004 Ford that he bought to piece out, even using the power steering from it. Just about the only things that Blake hasn't touched is the body and paint. "The body and paint are just how they were when I bought it. It really has held up over the years, even though the guy used it for real farm work. It's not perfect, but it's nice… really nice.
"Funny… I'd always wanted a diesel truck, and something with no computers, and in the end, that's what I made. It is a manual 4-WD, turbocharged with plenty of power on tap. You stand on it and that thing just goes! I've even towed with it, 16,000 lbs. worth, and it did it like there was nothing there."
So the outcome is something that you don't see much these days. Yes, it's a really cool project vehicle that 100% works… but there's more here. Blake is a twentysomething year old that made a vehicle truly his own, with his own hands, his own research, and his own ideas. That's an art form that is missing from today, and one that is in desperate need of a resurgence.