We have put toghter these Technical Articles in order to help you understand what your vehicle needs to perform. From the air entering your intake to the exhaust exiting the tips, we explain the benefits of improving your vehicles performance. Take a look at the various technical articles and take in the knowledge that our engineers have shared.
Propane & the Diesel
Another way to make power, but is it practical? Systems for injecting propane into turbo-diesels have been around for some time. The people that make and sell such systems claim that diesels only burn about 75 percent of the fuel that is injected into the cylinders, and that propane acts as a combustion catalyst to burn ... Read more about this post
Racing the Diesel
Speed Costs Money. How Fast Do You Want to Go? The old saying that "speed costs money" has been around for as long as there have been automobiles (and trucks). What hasn't always been so clear is that the cost of going fast, making more power, or increasing performance usually goes beyond just the cost of ... Read more about this post
Synthetic Diesel Fuel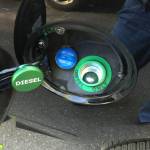 We can't make gold from straw, but thanks to the Fischer-Tropsch process, we can make diesel fuel from natural gas, and that may be even better! Much has been written about our growing dependence on foreign oil, the limits of oil reserves in the world, and the fuel economy of today's vehicles. Depending on who you ... Read more about this post
The Banks Billet Torque Converter is Diesel Tough
Stock torque converters are marginal and can fail prematurely when used with heavy loads. Here's one that's diesel tough. Banks Torque Converter The front cover is the mechanical link between the torque converter and the engine, so strength is vital. The stock converters use a stamped-steel front cover that can bend or deform under heavy loads. Some ... Read more about this post
The Banks SmartLock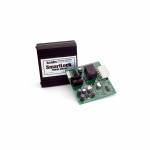 To get maximum performance from a Banks Brake on a '94-03 Ford 7.3L Power Stroke turbo-diesel or a '92-03 Dodge/Cummins 5.9L turbo-diesel with an automatic transmission, the SmartLock is a must. — Banks SmartLock Trans Brake — Highly recommended for heavy loads • Easy to install • No calibration required Regardless of what you call it, a diesel ... Read more about this post
The Biodiesel Alternative
An alternative to petroleum-based diesel fuel that can be made from renewable resources. In the search for renewable fuel sources that also are environmentally friendly, biodiesel fuel is frequently mentioned. Because diesel engines are playing an increasing role in daily transportation, as well as satisfying the demands of the recreational vehicle market, biodiesel fuel deserves some ... Read more about this post
The Truck Stops Here!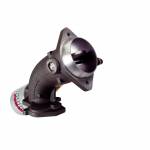 Banks Power's latest direct-mount exhaust brake, for '04.5-07 Dodge Cummins 5.9L diesel trucks, performs better than the competition in terms of brake function, flow, reaction time and braking horsepower. This product of legendary Banks qua Banks Power's latest direct-mount exhaust brake, for '04.5-07 Dodge Cummins 5.9L diesel trucks, performs better than the competition in terms of ... Read more about this post
Truth in Testing
Dynamometers and flowbenches are great diagnostic and testing tools. In essence, they are scales for measuring performance. Just be sure there's not a thumb on the scale. The term "dyno tested" is used a lot these days, and most people tend to accept dyno results as absolute truth. Unfortunately, dyno results are no better than the ... Read more about this post
Turbo-Diesel Fact & Fiction
Exposing some of the misconceptions and outright lies about today's diesel engines. MYTH #4 Diesel are slow and sluggish. The Banks Project Sidewinder ran 222.139 MPH powered by a modified 2003 Cummins diesel engine, and it did it without leaving a trail of smoke Today's diesel engines are saddled with a lot of myths and misinformation. In all fairness, ... Read more about this post
Twin-Turbo V8 Facts of Life
Few People Have Ever Experienced Really High Horsepower. Have you ever ridden in a vehicle powered by a properly engineered twin-turbo V8? No, a single-turbo V8, or heaven forbid, a single-turbo four cylinder is not the same thing, not even close. We've all heard the wisdom that there's no substitute for cubic inches, but cubic inches of ... Read more about this post