We're working with Sparc Industries to design and manufacture LokJaw's custom wheels. Our '66 Chevy C20 pickup will lay frame thanks to the Roadster Shop bagged chassis. But this presents a problem. We need special 8-lug wheels that no one makes. The front wheels can't exceed 8.5" wide if we intend to have an acceptable turning radius. And, the rear wheels must have the perfect offset or they'll crash into the inside of the bed when it's lowered. What will we do? We'll design our own wheels with the help of an old friend, Jonathan Peace.
After building a Ridler award-winning Thunderbird featuring a Gale Banks twin-turbo engine, Jonathan formed Sparc Industries. The boutique design and manufacturing studio supplies the world's best hot rod builders with one-off custom steering and road wheels.
At the time of this posting, we've vacillated between two of Sparc's most unique leather-wrapped billet aluminum steering wheels, the Infinite and Straight Side.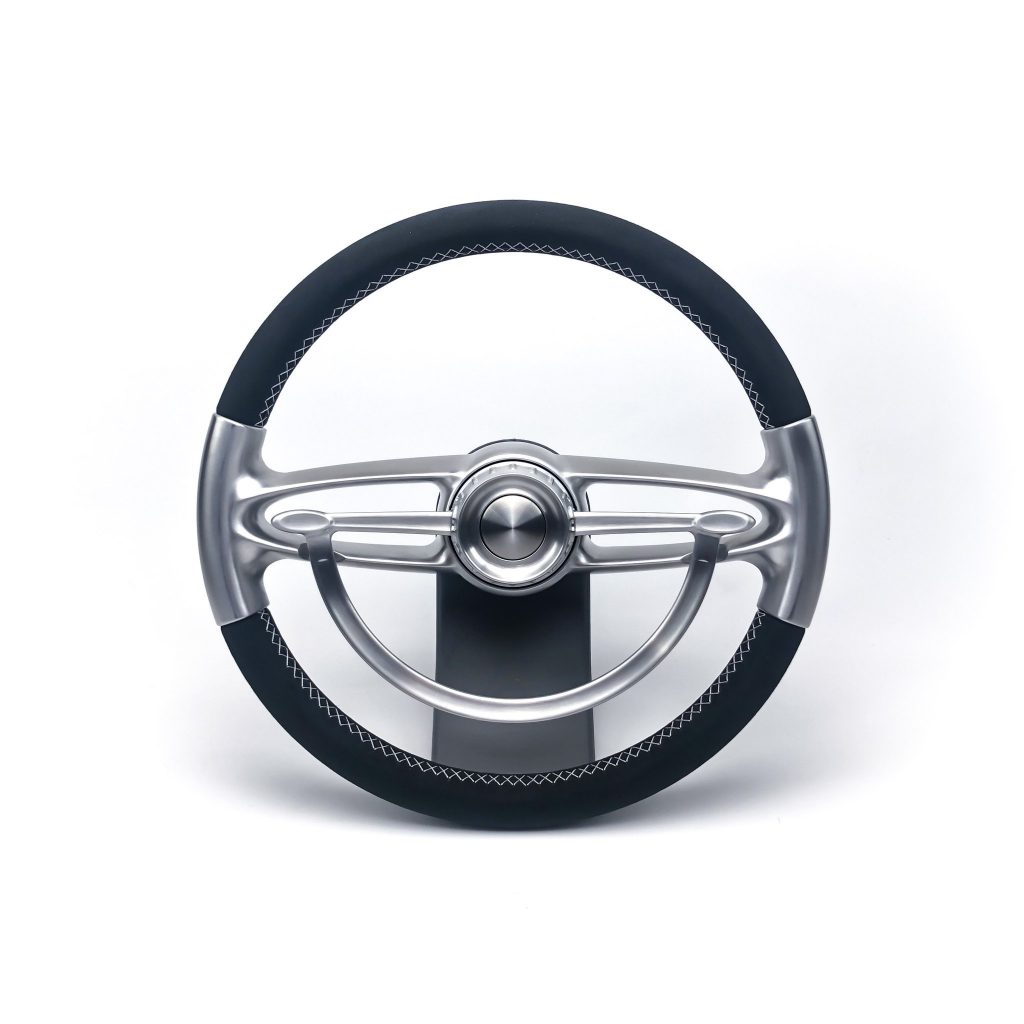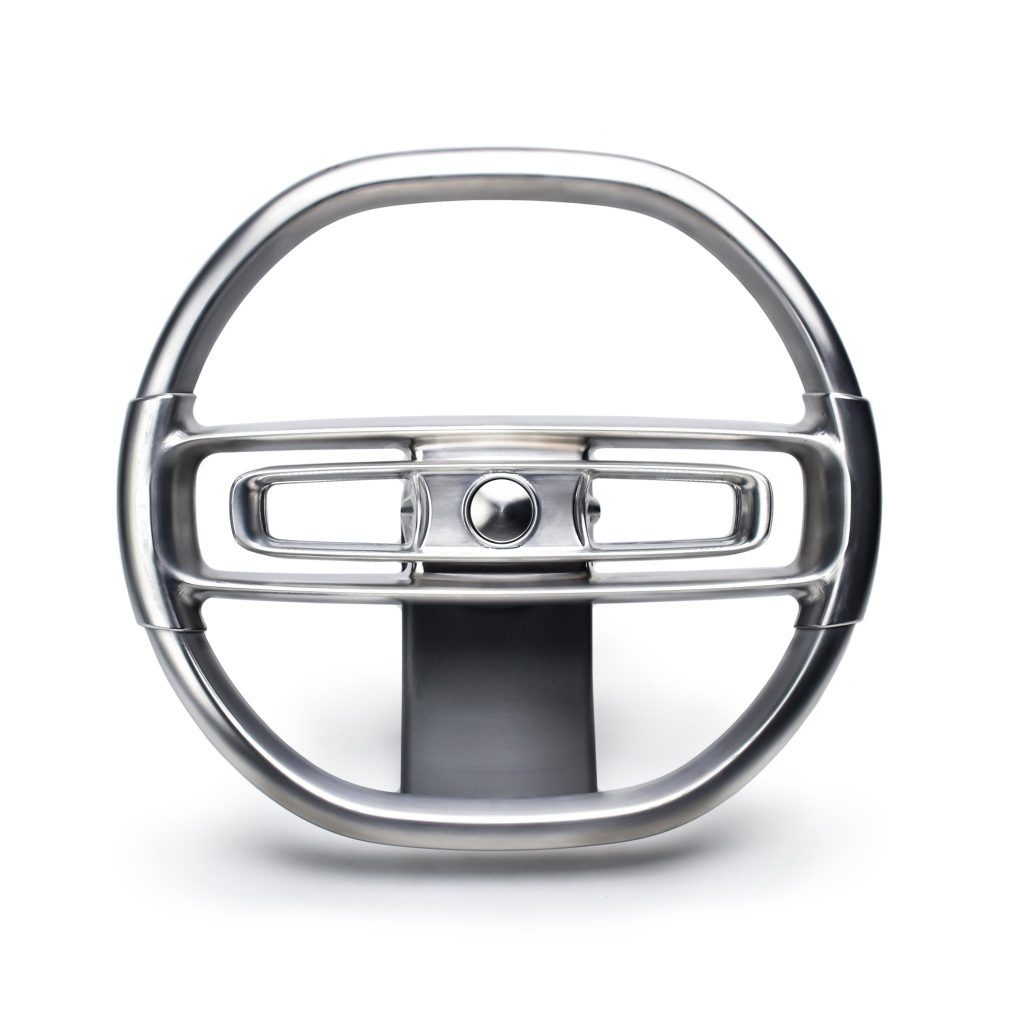 For our 22" road wheels, Sparc will machine 500 lb solid blocks of aluminum down to 50 lb one-off wheels that meet our goals of strength, aerodynamics, and unique aesthetics. Keep an eye on our BANKS BUILT series to see what these massive 8-lug wheels look like.
Visit sparc.industries