97278 AutoMind Programmer – Section 4 – Basic Menu Layout
INSTALL INSTRUCTIONS

Part #s 66410, 66411, 66412
Banks AutoMind® Programmer
1999-2019 Ford, Diesel/Gas (except Motorhome or Cab & Chassis)
1999-2016 Chevy/GMC Trucks Diesel/Gas, (except Motorhome or Cab & Chassis)
1998-2014 Dodge, Ram and Jeep, Diesel or Gas (except Cab & Chassis)
Please read through the following instructions thoroughly before starting your installation. If you have any questions please visit our Support Page.
Section 4: Basic Menu Layout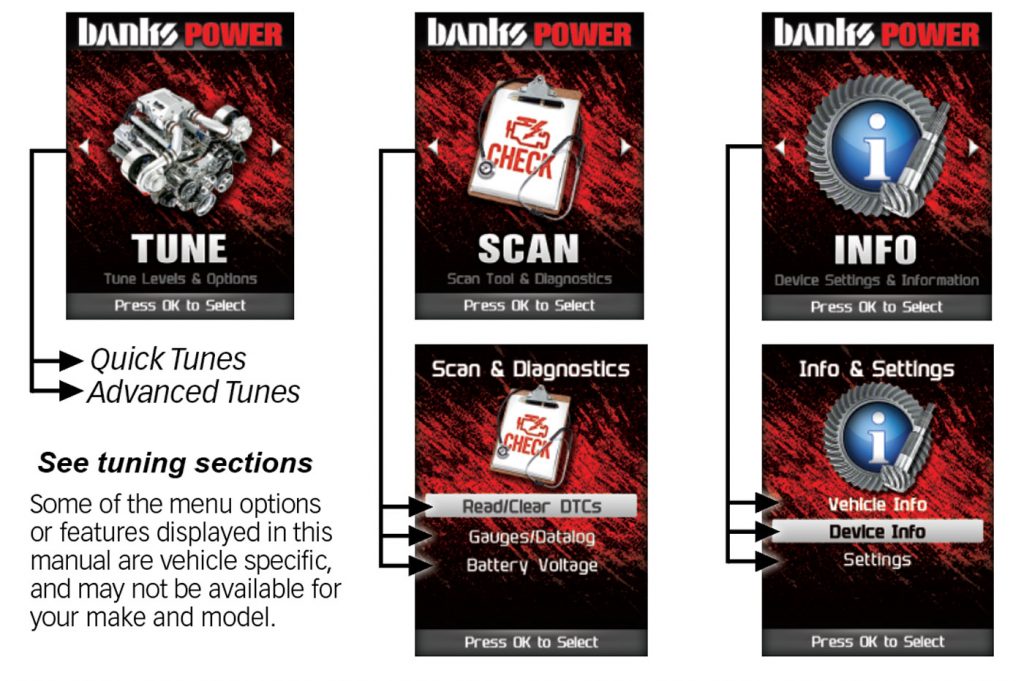 WARNING: Misapplication or misuse of this product could lead to a serious or fatal injury. Comply with all safety information in this manual, and your vehicle owner's manual. Follow safety, installation, and operating instructions in this User Manual to assure proper use.