Gale Banks To Moderate Clean Diesel Automaker Roundtable
Gale Banks has been chosen to moderate the Clean Diesel Automaker Roundtable at the upcoming California Diesel Days conference.

Azusa, Calif. – – Gale Banks has been chosen to moderate the Clean Diesel Automaker Roundtable at the upcoming California Diesel Days conference to be held on Thursday, April 2, 2009 in Sacramento, California.
The program, hosted by Robert Bosch LLC, is a unique gathering of automotive industry, state government, and environmental organization representatives focusing on clean diesel passenger vehicle technology. The event will be held in the first floor ballroom at the Citizen Hotel on J Street near the California capitol.
As a part of the day's schedule of events Banks will moderate a roundtable discussion entitled: "What's Hot Now? What's For Sale in California? What's Coming Soon for Clean Diesels?"  from 10am to noon.  During the two hour session panelists will make brief presentations and take questions from the moderator and other roundtable participants as well as from the audience.
The roundtable format is designed to engage California legislators, regulators and other attendees in the discussion about immediate benefits Clean Diesel passenger vehicles offer for reducing vehicle petroleum consumption and CO2 emissions. In addition, the program will promote science- and fact-based dialogue on a level regulatory playing field for near-term technologies reducing CO2 emissions and increasing fuel economy. "This is an opportunity for the leaders in our industry for some meaningful dialogue with the regulators and rulesmakers about vitally important issues which affect us all,"  said Banks.
Among the participants in the day-long event are: Audi of America, BMW North America, the California Air Resources Board, the California Energy Commission, the Center for Energy Efficiency and Renewable Technologies, Daimler AG, the International Council on Clean Transportation, the Natural Resources Defense Council, Robert Bosch LLC, Volkswagen of America, and Gale Banks Engineering. The event will be attended by many state legislators, and other members of state and local governments.
UPDATES:
Read the related "Destination: Capitol of California" blog and the "Arm Wrestling or Q&A" blog!
Videos from the live
webcast are now available!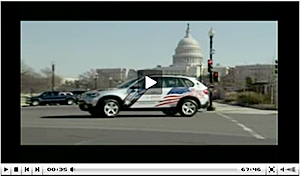 Please follow the link provided for a replay of the 2009 California Diesel Days web cast: http://www.californiadieseldays.com/. It has been cut up into nice, bite-sized portions for your viewing pleasure. We think you'll find the both the speakers and their presentations interesting. Chapters 1 thru 3 are of the Automaker Roundtable that was moderated by Gale. The panelists included in the presentation were representatives from Audi, BMW, Daimler, and Bosch.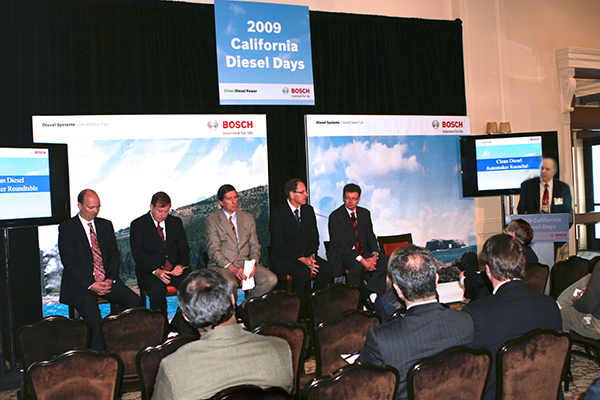 Gale Banks moderates the Clean Diesel Automaker Roundtable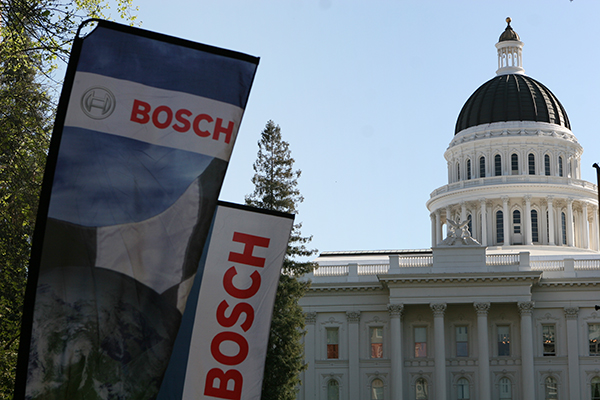 The Bosch-sponsored event was held near the California capitol