---
Just Another Dyno Day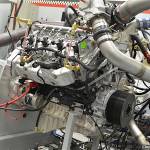 Banks Engineering has four dynos and we will soon have five. On any given day, at least two are in use. So, you would think that making a dyno run would become blasé. But you would be wrong. Every time we run an engine on the Dyno we learn something and that is never boring. ... Read more about this post
Ok 6.7 Cummins fans, time to get it on!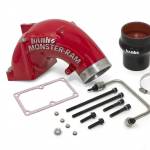 Ever since we did our Banks Twin Ram for the old 12 Valve Dodge Cummins 5.9, Gale has had this thing about getting air into a Cummins cylinder head. Recently he's been busy on our newest military diesel V8, but now it's back to the racing equipment business big time! And we can't wait. After ... Read more about this post
Great things come in small packages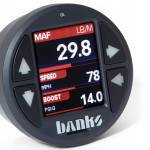 I get excited about every new Banks Power product, but I think we've outdone ourselves with our latest digital gauge. We call it the MMI 1.8 iDash (MMI = Man Machine Interface). The team and I have been calling it the "super gauge" because really, that's what it is. This gauge, and "gauge" is really ... Read more about this post
Did I mention that the Banks 866T Diesel Engine powers every Oshkosh JLTV?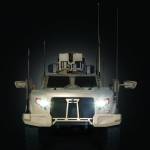 The JLTV program is providing our military with the world's most capable light tactical vehicle. But what is the JLTV (Joint Light Tactical Vehicle) and why is it so important? Oshkosh, the manufacturers of the JLTV, put it this way: "The JLTV program remains a top priority for the Department of Defense, filling a critical capability gap ... Read more about this post
Diesel Performance Podcast # 3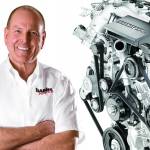 Gale is back on with with Paul Wilson and Nick Priegnitz. This time Gale Banks returns to the Diesel Performance Podcast for an incredibly deep dive into the L5P top end. Banks holds enormous respect for the next-gen Duramax – it's ruggedness and power potential. Gale even divulges a specific horsepower number. Paul, Nick, and ... Read more about this post
L5P Duramax on the engine Dyno in Banks Cell #1 !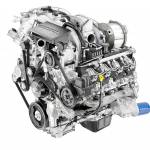 We're working on our L5P marine, motorsports and retrofit, oiling system dynamics. An entirely new upper oil pan casting with turbo drainback ports on both sides and a new cast aluminum lower oil pan are being tested as well as a new SAE #3 flywheel housing casting for heavy duty and marine transmissions. We're measuring oil ... Read more about this post
Do you know that "It's Cool to be Dense?"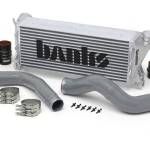 Do you know that "It's Cool to be Dense?" At Banks we're expert at improving BAD, boost air density. In fact 'Breaking BAD' is our mantra at Banks Power! Intercoolers are density machines and here's the news; we recently introduced the new Banks Intercooler for the 2013-17 RAM 6.7L Cummins Diesel. Designed to eliminate airflow restrictions ... Read more about this post
Gale Banks: Making Power Since 1958, Still Breaking Records
Have you seen Michael Harding's article in #StreetMuscle Magazine? Nice little history and #BanksPower visit piece. You should give it a read. It will give you a little insight to Gale Banks, his early beginnings and the evolution of Banks Power. Here is how the article starts… "As gearheads, we're always looking for ways to make ... Read more about this post
Gale Banks goes MAD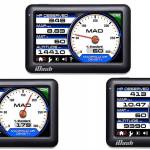 Lead, don't follow. Innovate, don't copy. Be creative and stretch boundaries. These are just a few of the ideas those fortunate enough to be around Gale witness in action every day. When Gale presents a new concept like Manifold Air Density (MAD), people sit up and take notice, because like most of Gale's innovations, they ... Read more about this post
New Density Gauge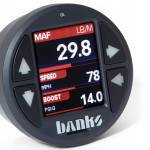 Having fun with my new Density gauges which are iDash 1.8 gauges. I like to call them MMI (Man Machine Interface) because it is such a Super Gauge, complete with Data Logger, Tuning and Device Controller like no other. From 2 – 5 user defined readouts per screen and daisy chain up to 3 gauges. I'm just screwing around with ... Read more about this post