---
Jon Apogée Appointed Director of Corporate Communications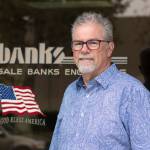 FOR IMMEDATE RELEASE: Contact:  Jon Apogée, Director of Corporate Communications JApogee@bankspower.com Direct line: (626) 691-2178 Jon Apogée Appointed Director of Corporate Communications AZUSA, Calif. October 12, 2016 – Gale Banks Engineering has appointed Jon Apogée to the position of director of corporate communications. Apogée will be responsible for all aspects of brand management, strategic marketing, press releases, and media planning. His ... Read more about this post
2017 Duramax "Hoodie"
There's something different about the 2017 L5P Duramax. Well… there's a lot different, actually, and we'll cover a lot of those differences more in depth in the coming weeks. For right now let's take a look at something that would normally be passed over as phony-bologna vents that only make the vehicle design look aggressive, ... Read more about this post
Wanted For Highway Rubbery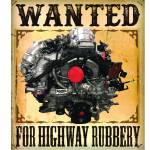 Goes by the name Dee Max L5P Suspect is wanted for unwarranted, tire destroying Burnouts and Pavement Shredding Acts of Violence. Known associates include serial turbo abuser, Gale Banks. Suspects are know to have been conspiring together since 2014 in the area of Azusa, Ca. Known abuses, when teamed together, include; house tipping, and exhibition of speed. Dee ... Read more about this post
Are You All Plugged Up?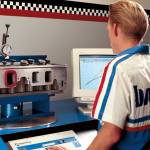 You know the feeling when you have a cold and it's hard to breathe because your nose is all plugged up? Well, imagine that is how your vehicle must feel day after day with the stock intake and exhaust system that it was born with. It doesn't stop there, because if it's turbocharged, it just ... Read more about this post
What's the Deal with Diesel Fuel?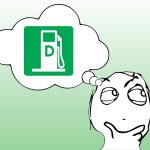 When you ask folks about fuel for your car or truck you'll end up with a whole bunch of facts and opinions. Well… opinions… mostly opinions. And mark my words everything that you hear will be about gasoline. You'll usually get the response about where the cheapest place is to fuel up locally, or maybe ... Read more about this post
Pinch me… I gotta be dreamin' !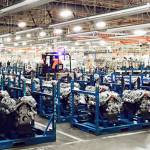 An old and dear friend sent me an email recently. The subject line was, "I am so jealous" followed by, "Gale; you have made the perfect gear head life"! My first thought was, "how the hell did I pull that off"? Well, I think I have turbocharging to thank for that, not to mention my 60 ... Read more about this post
Car guy Heaven…That's where I am!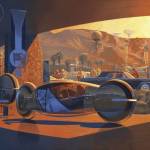 Once a year at Art Center College of Design In Pasadena California they do something so special that even my pal Jay Leno becomes a spectator! It's called, Car Classic and I'm a guest of another pal, Syd Mead, who's future vision caught the attention of the general public world wide with Blade Runner and continues ... Read more about this post
Dateline, 7-1-16 Moraine, Ohio The first day of the rest of my life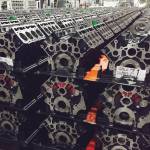 Here's the first days production of the specially machined Banks 866T V8, military engine blocks. This is only one days production, the Duramax plant will be machining these for a week. The first 78 of them made it down the line today as well and are now our Banks spec. military 866T 3/4 engines ready ... Read more about this post
Back Room Electronics – Making Power Banks Style Gale takes us "inside" Banks' North Engineering Department and gives us an overview of our Banks Bullet Tuners… and just what makes them a step above the competition. <div class="videoWrapper"><!– Copy & Pasted from YouTube –> <div class="videoWrapper"><!– Copy &amp; Pasted from YouTube –> <iframe src="https://www.youtube.com/embed/nvkDFZHyM44″ width="560″ height="315″ frameborder="0″ allowfullscreen="allowfullscreen"></iframe></div> Read more about this post
Ram Air Pontiac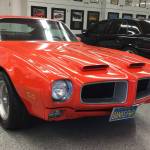 Restored by our son Andrew, after I foolishly pulled the 400″ Poncho and then built an LS 7, BBC to bolt in its place. All was going well until, in an act of unbridled capitalism, I made the Chevy into a marine engine for a boat customer. It seems that I had a runner bottom Sanger ... Read more about this post