---
Diesel Army Takes Banks By Surprise!
I had no idea that this article was coming… "Humvee Replacement Will Be Powered By Banks" The largest effort in our company's history has resulted in our most important win, ever! And, we weren't racing! The combined institutional knowledge of the thousands of people that have worked at Banks over the last 58 years lead to this win. I ... Read more about this post
Can Diesel Kick Gas? We're having a… Face Off at Banks! We've got two Banks prototype engines staring each other down, BBC on the left, Dmax on the right, in reality, they're both Chevy big blocks! Nicholas Otto meet Rudolph Diesel, you guys are going to go some rounds! Read more about this post
Sneak Peek, Ford EcoBoost F150 Development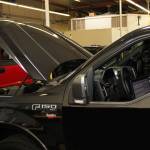 EcoBoost Insider Take a sneak peek at the development of our latest power enhancing projects here at Banks Power. We've been working on some cool stuff for the 2015-16 Ford F150 EcoBoost. We've run our 3.5L EcoBoost truck on the dyno, gathered all the data and are building several power improving goodies for the EcoBoost F150. Here you ... Read more about this post
August of 1967 I Sold My Split Window to Open My Speed Shop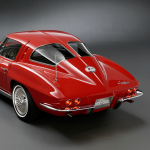 God I miss that car! Styled by my pal, Larry Shinoda, this photo is a studio shot of an optioned out '63 Stingray. Other than the same red paint, mine was a racer, driven on the street and running Firestone Sports Car 200 Race Rubber on American Torque Thrust R aluminum wheels. The suspension and brakes ... Read more about this post
Banks 866T for JLTV Program Ships Out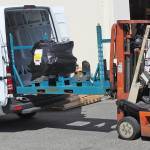 The first post-contract, Banks 866T Turbo Diesel Engine, for the new Oshkosh-built JLTV has shipped out. The Joint Light Tactical Vehicle is the replacement for the venerable Humvee (HMMWV). Oshkosh uses the tag line, "Oshkosh is JLTV. Anything else is something less." Well, we're proud to be part of the team for the JLTV, and ... Read more about this post
EPA Out of Bounds — Race Cars and Trucks Now Illegal?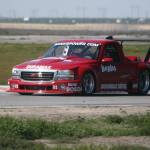 The Banks GMC Sierra diesel road race truck started life as a street truck. If EPA gets their way, Motorsports as we know it could be coming to an end. Our Founding Fathers used the term "Life, Liberty and the Pursuit of Happiness" in the constitution as examples of "unalienable rights." Yep your happiness is a right, ... Read more about this post
Banks Wins Massive Engine Contract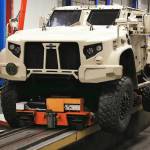 The best engineering team in the racing and performance aftermarket, has won the biggest military engine contract…in the last 30 years! This is a fact, for the last 58 years, when we race we win! The Banks JLTV military engine development project was treated with the same intensity and excellence we apply to everything we race ... Read more about this post
The ROQ Crusher is thirsty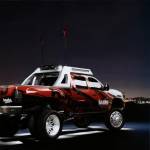 We like to do things BIG around here. So when the time came to test fit a new set of Monster® Up-Pipes (that's a story for another time), we called Lightning from KROQ to bring in the ROQ Crusher.  While we were looking over the truck, we noticed a few improvements had been made since ... Read more about this post
More Power For Your EcoDiesel
In our first update on the Banks Bullet Tuner for the 3.0L V6 EcoDiesel engine, we took a look at the torque and horsepower improvements possible for your rig from this unique tuner. Well, we wanted to share some insider facts with you. The truth is, the factory and aftermarket don't typically test the same ... Read more about this post
Introducing the Banks Bullet Tuner for EcoDiesel
"…we are very familiar with this V6 diesel engine, and just how to tune it" Read more about this post