Growing to Supply Customer Demand
We caught up with Bud Gibbins from Canyon Country Truck Auto & RV as he was moving from his shop of 30 years. "I'm following the old adage that Gale once told me, 'If you ain't growing, you're dying.' That's one of the biggest things that I learned from him back when I took a class he taught years ago."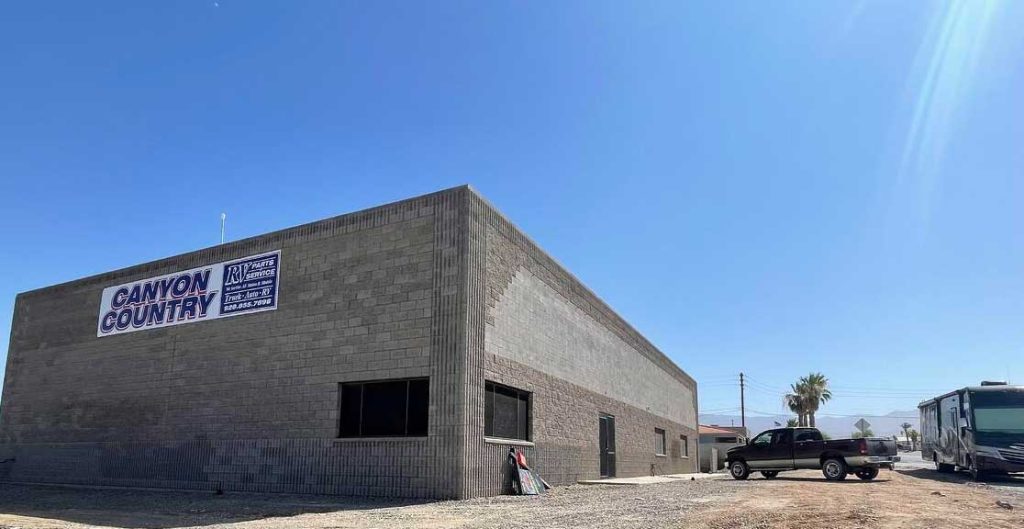 When you grow up in Motor City, you get in some part of the automotive industry or another. Be it a job at a shop or working directly for one of the Detroit Three.
"I worked at the GM Tech Center in Drivability Research working on the company's change over to fuel injection from carburetors. I'd have to go out in the field and teach classes on the various components of a fuel injection system and how they worked to everyone. At the end of class, everyone was throwing their lunches at me because they thought it'd never work. By '87 every GM vehicle had a throttle body. Then I worked almost as a fuel-injector forensics guy, finding out why something fuel injected wasn't working."
"My wife and I moved from Michigan to Arizona and I opened the shop back in '91. Finding a way to service my community here was difficult at first. But I learned to wear a lot of hats. Today, the business is more diverse. What we have now is a truck/RV shop. Between motorhomes, diesel trucks, and RV-related gear, we believe that we've created a one-stop shop for customers.
With the move not only will I have more room for equipment and techs, but my warehouse space will grow. I don't want the shortages to affect us again as they have in the past year. We're getting in as much as we can to diminish delays to the customer. We're striving to have everything the customer wants and needs in stock when the customer asks for it, with almost zero wait-time."
It's not just accessories and systems, Canyon Country will do repairs and maintenance to keep vehicles on the road. "We can do engine, trans, whatever is needed."
Canyon Country RV, Truck & RV Service Center
2021 Holly Ave.
Lake Havasu City, AZ 86403
(928) 855-7898
canyoncountryservice.com