DISCOVER THE EFFECTS OF SUBTLE TIMING CHANGES ON OUR L5P DIESEL ENGINE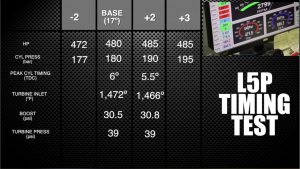 Here is a little tease from the six plus hours of video that Diesel Performance shot when they came all the way from Illinois to visit us on July 7. In this piece, it is as if you become the dyno operator for the day as we start learning the L5P Diesel Engine.
Enjoy this and don't worry, we will be releasing more teases in the upcoming weeks.
Here is the link or click on the image above: Diesel Performance presents DuramaxTuner.com