Breakaway Air Scoops Designed for Unexpected
A long day of working at Vandenberg Space Force Base, plus loads of traffic, coupled with a smidgen of impatience, created the perfect opportunity to demonstrate the reason behind the ingeniously designed Banks Ram-Air Differential Cover's breakaway air scoops. The patented Ram-Air air scoops were painstakingly designed to re-direct cool high-velocity air up through the long thin fins, cooling both the differential and the gear oil temperatures. The deep external fins work to cool gear oil temps 5X better than the stock cover. However, some people have questioned, "What happens if I hit one of the scoops?"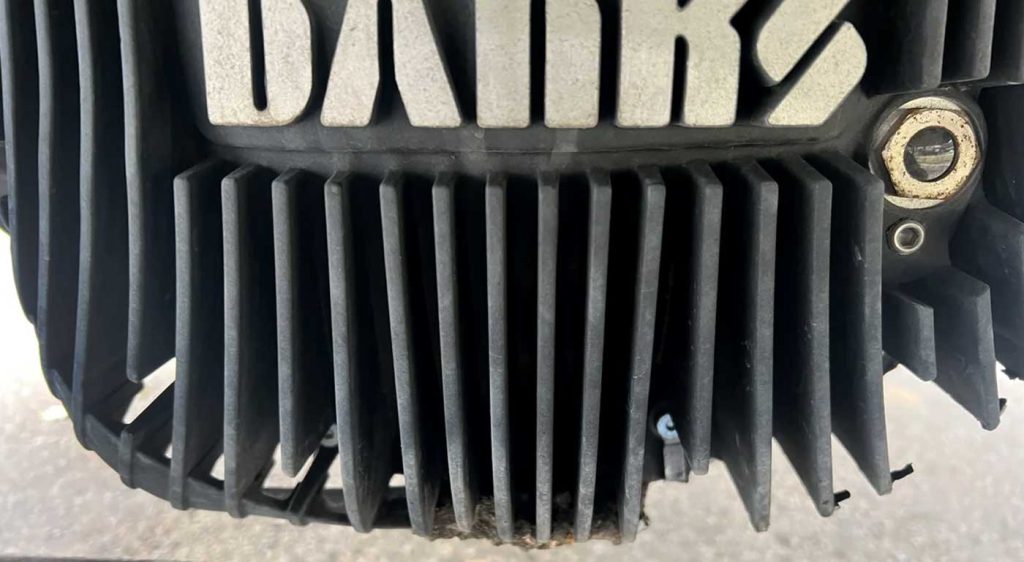 Eric Escobar had enough of the snarled traffic on his way home. He then decided to take his 2017 GMC Denali for a little off-roading.
"Well, I effed up today. But I have to hand it to Gale Banks. Their breakaway cooling fins did what they were supposed to do and well… broke away. I kinda got a little impatient and put my right two wheels on the soft dirt shoulder just enough to squeeze by four cars and get past them so that I could make it to the right-hand turning lane. I was going slow, but I soon realized that my tire was going into a divot that caused me to bounce a bit. That was followed up by the realization that there was a concrete shoulder the same color as the dirt and covered by tall grass. My front skid plate and rear differential got caught, busting a scoop off of the Ram-Air Diff. I was sinking in some soft dirt. It all happened pretty fast."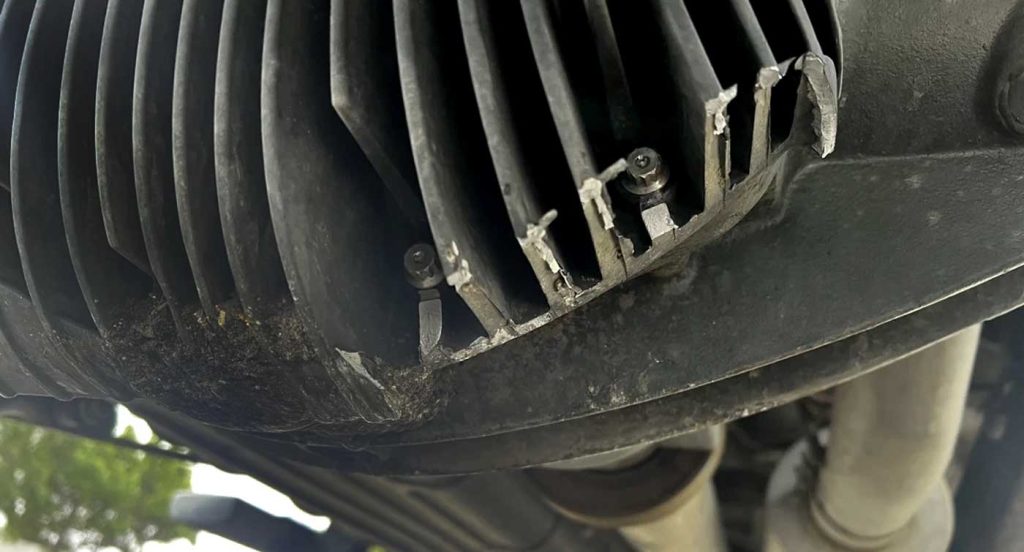 Breakaway Air Scoops Design
As designed, the scoop broke along a perforated line designed into the aluminum casting. We designed a failsafe just for this reason. Eric was able to keep driving without losing a single drop of oil. Of the thousands of Ram-Air Diff Covers sold over the past four years, we're aware of only three broken scoops. All three owners received replacement covers for free. When we said the covers carry a lifetime warranty, we meant it.