---
Further Results for Maximizing Turbo Diesel Performance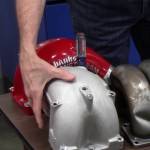 The Great Intake Elbow Shootout – Part Two This installment focuses on the BD 4″ and Stock 6.7 Intake Elbow The BD 4″ inlet is a big surprise and the stock 6.7 defines the floor. All tests are racing style with no heater. Watch and learn as the Master continues to explain the intricacies of Air Flow! Here is part ... Read more about this post
Are you into turbocharging?
Learn more as we start this three part series we call "The Great Intake Elbow Shootout"   Did you know that round tube bends kill some of the boost that should be delivered to your intake manifold? There's a better way to bend air. Watch the video as Gale explains air flow and starts series of videos that focus on the 6.7 ... Read more about this post
We Ride in JLTV, the Humvee's Successor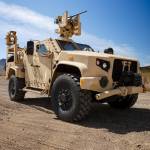 This article was reprinted from Popular Mechanics online edition. The author is Eric Tegler published on May 25, 2017 "It changes audibly with the rpm, even over the roar of the Banks 866T turbodiesel engine (based on GM's Duramax 6.6-liter V-8 diesel)." Keep your hands loose on the wheel. I remind myself of this as we fly across a section of ... Read more about this post
Talking Dynos With Gale Banks And Banks Power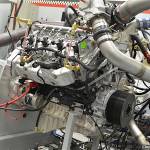 Recently Steven Olsewski, editor of Diesel Army, a Power AutoMedia publication, visited us for a day of Dyno runs. At Banks Power, we test and measure anything we do to the engine, and we also test and measure anything we might add to or put into the engine, for example, a lubrication package – does it perform better, ... Read more about this post
Marine Corps Could Boost its Banks Powered JLTV Purchase by Thousands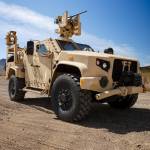 Reprinted from National Defense Industrial Association 5/17/2017 By Yasmin Tadjdeh RESTON, Va. — The Marine Corps is considering purchasing thousands of more joint light tactical vehicles than originally planned, a service official said May 17. The service has committed to an acquisition objective of 5,500 platforms, but could boost that to more than 9,000 if it were given the ... Read more about this post
EcoDiesel Derringer – Hidden Power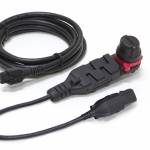 Derringers are sought out for their small size that is easily concealed, yet deliver a powerful double punch. Today we installed a Banks Power Derringer in this 2016 Ram 3.0 EcoDiesel. Can you find it? Not only is it hard to visually see, it leaves no footprint, meaning it leaves no trace, take it out and ... Read more about this post
Gale Banks explains why Turbos are the best power adder
Gale sat down with /Drive to discuss turbos and why they are the best option for adding power. From commercial use, Racing, all the way to Military. If you're thinking about working with Turbos to increase your power potential, then you need to watch this video and I'll tell you why! https://youtu.be/mH0vq7QwlRs For more info, read the article ... Read more about this post
My California Speed Shop Addicted Me
Hello, my name is Gale and I'm a Gearhead! There is no 12 step program for my problem, I should have known better, I was the guy selling the stuff! I sold my first engine in 1958. It was a DOHC V8 Studebaker Indy engine built from reject pieces that George Salih came up with. I ... Read more about this post
Banks Duramax Top Diesel Dragster… This Sidewinder Is Gonna Bite!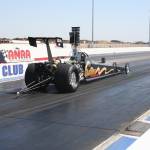 It is always nice to receive an e-mail in the morning show that someone just published an article about us. This time it was Street Muscle Magazine who published an article about our Dragster. They run a section on their site titled "What are you working on?" which features projects in process. This week, the editor ... Read more about this post
Electric power… what? Banks is making it better!
Update: This was an April Fools Prank! No electric vehicles were improved in the making of this story. We all know that electric vehicles are growing in popularity. Being that Banks Power is known for Gas & Diesel performance, they dismissed electric vehicles for a very long time. But about a year ago, Gale Banks had an epiphany on ... Read more about this post