---
Banks Powered KROQ Truck Comes Back for a Visit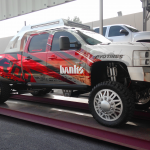 "…it barely fits on our motorhome racks, that's how big this truck is and we love it!" Read more about this post
Buick Turbo #1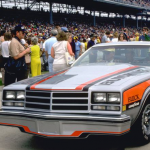 "They had landed the Indy pace car program for 1976 and when they took their V6 powered car to the speedway" Read more about this post
Twin Turbo Christmas!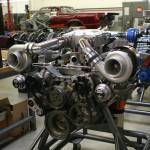 "Hot Rod was here on the 23rd for our second photo session then we take it to the high-speed dyno cell!" Read more about this post
Gale Talks EcoDiesel
"We had first fire in our engine test cells and our first impression was about the sound…this thing is sweet!" Read more about this post
CarCast with Adam Carolla Gale visits with Adam Carolla to talk about the lastest and greatest products and projects in the Banks Power shop. Gale Banks returns to the show to further discuss turbocharging, military advancements, and all the latest with Banks Power–including new products for the Ford F-150 EcoBoost. They also talk to a listener looking to buy a ... Read more about this post
This Christmas Tops Them All! "Oshkosh Corporation resumes work on Joint Light Tactical Vehicle production contract." Read more about this post
SEMA 2015 videos Here's all the videos Banks Power was featured in during SEMA 2015. The video cameras were all around our booth during the SEMA Show in Las Vegas, so if you want to catch what was going on and learn about the latest and greatest products coming out of the Banks shop, scroll down through the videos ... Read more about this post
Most Bad Ass Camera Truck gets Banks Power
"…we utilized our AutoMind Programmer, Monster Exhaust and Ram-Air to increase horsepower and torque!" Read more about this post
A Road Race Diesel Pickup, how wrong is That?
"The Banks D-Max Sidewinder engine was producing 650HP and 800lbft of torque." Read more about this post
The Banks Powerhouse; Full Service for RVs
"…hang out in our customer lounge, watch TV, have some coffee and enjoy our engine displays in the showroom." Read more about this post