Diesel Engine Mastermind Gale Banks Turning Talents Toward Class 8 Trucks
The Trucker
August 15-31, 2013
Gale Banks has had his way with everything from Model A's to streamliners, and now he's set his sights on improving the performance of big rigs.
He's been called the "master of turbochargers" and a "turbo and diesel guru." And now – after masterminding more than 50 years of engineering milestones – Gale Banks is turning his considerable engineering expertise to Class 8 diesel engines.
"My goal is to reduce Class 8 truck fuel costs 5 to 7 percent," Banks told The Trucker recently.
"We're looking at the trucking industry and fuel costs; they're really putting the owner-operator out of business and they end up driving for someone else," he said. "How can you reduce the cost of running your own rig? That's what we're after."
Banks is the engineer behind the "Super Turbo" Detroit Diesel engine and other modifications to the record-setting Pikes Peak Freightliner driven by racer/stunt man Mike Ryan.
The two cemented what had been a casual friendship at the 2012 Pikes Peak International Hill Climb when Banks suggested he could help the truck "accelerate quicker" and put the engine's unburnt fuel to use.
He implemented a super-charger feeding into a turbo charger, pressurizing the air going into the engine to boost the performance and added the Banks Straight-Shot™, which injects methanol and water into the intake system, cooling down the compressed air and adding another 400 hp when it's turned on. He also employed the Banks Straight-Shot Brake Cooler system to provide water spray inside the rotors' air passages for cooling when the brakes are applied.
Since 1982, Banks has been enhancing the power of diesel pickup trucks, but, he said, "I never paid any attention to semis until Mike Ryan."
His idea, which comes not only from his experience with diesel pickups but his groundbreaking work with boosting the power of his Gale Banks V-8 diesel marine engines for the U. S. Military, is to take a smaller engine "that can give you the cruise power you need" but when needed, as in, say, climbing a mountain, can generate up to 800 hp.
"The real question is can we make the [smaller] engine economical and durable," he said.
With a smaller engine, the cooling system needs less radiator space and the nose of the truck can be further streamlined.
"The other part," he added, is "controlling the engine's rpm and power output versus the payload and terrain, seeking the best, most economical engine calibration for the conditions at the moment. Also, you have to consider the aerodynamics of the truck; if you get a tailwind you can go faster and still get the same fuel economy.
"With a headwind, it may be practical to reduce speed to maintain fuel economy; our electronics will advise the driver, he makes the decision."
"So our Future Diesels are less than half the weight and are designed to turn twice the rpm when high power output is needed. Also, the initial cost for this new technology should prove to be less than current technology if produced in the same volumes."
He said the fuel savings will come from "lower frictional and viscous losses inside the engine coupled with improved air flow through the engine and lower pumping losses at any vehicle speed," with the result being a smaller, more fuel-efficient engine when cruising that "gets big when the situation demands" and giving the predicted 5 to 7 percent fuel savings, "or maybe more."
Using an existing product, the "Banks EconoMind," will allow tuning to be balanced between power and mileage "on the fly," said Banks, and "We intend to apply a Class 8 version of that technology during our prototype semi tractor build."
They'll leverage the EconoMind electronic platform to change the tuning automatically to fit the situation and optimize the mileage or the power as needed.
He also plans to employ the Banks Straight-Shot injection system, four of which were used on the Pikes Peak Freightliner, the cooling system for the brake rotors, the Auto-Chiller for the intercooler and boosting power by the methanol-water injection.
And, finally, they will put a motor/generator in-between the engine and the torque convertor or clutch.
"As our engine is roughly 1,500-1,800 pounds lighter, we can replace that with the motor/generator and a battery pack and not be any heavier than the stock tractor we start with," Banks explained.
This "hybrid" essentially gives the truck a power boost as needed without burning fuel and then recharges the battery pack while slowing the truck and becoming part of the braking system.
Banks said he has talked with Wal-Mart and Golden State Foods about these concepts and received "positive interest."
"All this design work stems from accelerated durability testing that we perform by first developing a racing version of each new engine we encounter," noted Banks. "Then we race the engine in a vehicle or boat which is usually constructed in our Banks Racing Division. Here we find every [engine] weakness and every sin."
He calls it "finding the envelope."
"Once we know the stock engine's limits," he said, they can design an engine for an onhighway vehicle but not take it to its limits (as in racing) and instead build in "safety margins."
"I've got an affliction, that is the racing," Banks said, laughing. "I'm afflicted and there's no 12-Step" program for it. "I'm hopelessly infected with the racing bug and there's nothing I can do about it."
Banks comes by his 'affliction' honestly, having had friends with racehorses and as a child helping his dad, a Los Angeles cop who had managed an Air Force motor pool during WWII, tinker on engines.
"I started hotrodding my mom's Model A Ford when I was 12," Banks said.
He and his dad put up a hoist in their garage, poured a concrete slab and built a door out the back as well as the front so they could work on engines. His dad "let me have my way" in the garage, Banks said, and also taught him the value of hard work and making a quality product.
His dad told him 100 people will know about a bad product from word-of-mouth while only 10 will hear about a product that stands the test of time, "so do it right."
At age 16, Banks sold his first engine to a man for $1,100 in August of 1958. He put the money back in his shop building racing and hotrod engines. He also rebuilt passenger cars, earning money to go to California Polytechnic University in Pomona and at night bid on jobs for the Union Pacific Railroad, where he worked as a locomotive fireman.
In August 1967, he sold his 1963 Corvette split window and opened his first speed shop on San Gabriel Boulevard with his engine business in the back. He married his wife, Vicki, in 1969 and they have four children and 11 grandchildren.
The 71-year-old Banks said several grandchildren are interested in motorsports and one of his grandsons is "going to engineering school to do what his granddad is doing."
The grandson will have to run to catch up with Banks, who said he has "zero health problems."
At present, his core business, or about 70 percent, comprises products that improve the performance of gas and diesel-powered pickup trucks and motor homes, with the rest spread out to four other divisions: Banks Racing; Banks Technologies; Banks Powertrain; and Banks Marine.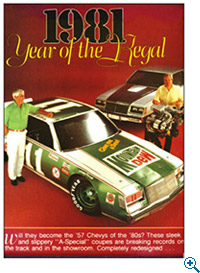 He has set numerous speed records, with world championships with his marine engine-propelled racing boats and Banks Power is the only company to set records at Bonneville in both auto and truck classes.
An entire wing of the National Hot Rod Association Museum in Pomona is dedicated to his achievements and truckers who are in the vicinity (1101 W. McKinley Ave. Between freeways 10 and 210) during the LA County Fair Aug. 30-Sept. 29 can see Banks' engine accomplishments – including the Pikes Peak Freightliner.
For more on Banks call (800) 815-5486 or visit bankspower.com/gb2.
For more on the Freightliner go to bankspower.com/pikespeak.